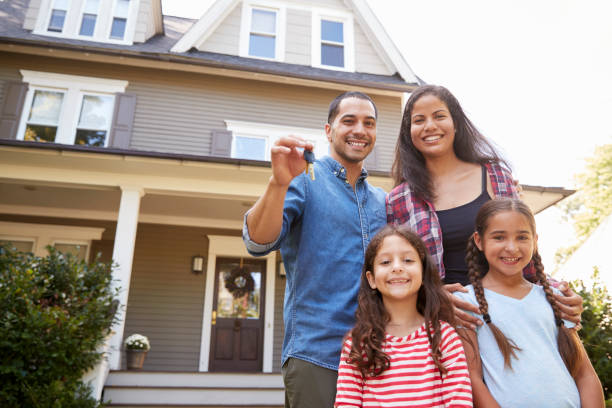 Congratulations, you've made the decision to purchase your first home and it's an exciting time. You're about to embark on one of the biggest financial decisions you will make in your lifetime so it's important you understand what it is you're about to take on. 
Information is power and educating yourself on one of the most important purchases beforehand will give you a clear understanding of what you're getting yourself into before you actually do. The home buying process has a language of its own and taking the time early on to understand will put you ahead of the game when you officially begin your search. Don't wait until it's time to sign the contract to educate yourself on the process. 
Even if you've purchased before, it's still a good idea to re-educate yourself and discover any new changes that have taken place in the real estate market. It's a lot to wrap your head around but if you know what to expect then it doesn't have to be as scary as you may think. 
Before you begin the search, it's a smart idea to start saving early. Having a strong down payment is important. Not only does it lessen the amount of the loan, in some instances, the stronger the down payment, the better your chances of your offer being accepted, especially in such a competitive market. 
It's also a good idea to find out your credit score and clean it up if need be. Credit scores typically range from 300 to 850 and while you don't need a perfect score to get the best mortgage rates, there are certain credit score requirements you will need to meet in order to obtain a mortgage.  
To qualify for the best interest rates, prospective home buyers should aim to have a score of 760 or greater. However, the minimum credit score requirements vary based on the type of loan you're going for along with who is insuring the loan so speak to your loan officer to find out where you need to be in order to secure funding.
Along with putting money aside early and cleaning up your credit, there are additional things to keep in mind as you prepare to jump into the home buying market.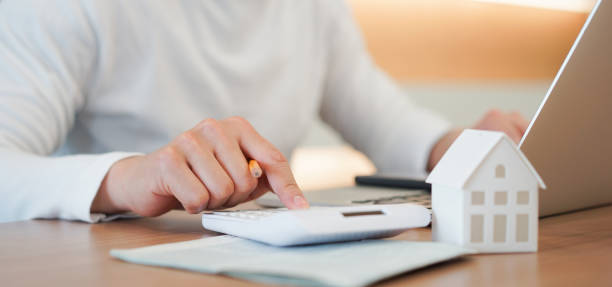 How much can you afford? – A common mistake potential buyers make is house-hunting before knowing how much they can actually afford. 
"First they should get pre-approved so they know what they can afford," explains Barbara LaBarca, Director at Brooklyn MLS and Broker/Owner at Coldwell Banker LaBarca.
Obtaining a pre-approval ahead of time is essential to the process. Why? Because you need to know the maximum loan amount you qualify for. You don't want to have your heart set on a house only to find out you're unable to afford it. Knowing the maximum amount you can spend will allow your agent to search for the homes in your range and save your time from viewing the ones that aren't.  
And second, without a pre-approval in hand, it's difficult to make an offer. Most real estate agents will not accept an offer to purchase without an accompanying pre-approval, especially in this competitive market. You need to come in strong, and that includes providing the documentation needed to show you can back up the offer you've made. 
Choosing the right realtor – Chemistry is key.  You're going to spend a lot of time with your agent so you need to mesh. You're about to embark on one of the biggest purchases of your life and you want to have a trusted real estate agent by your side. Your agent should be able to explain the ins and outs of the home-buying process, be familiar with the area(s) you're looking to purchase in, as well as understand exactly what it is you're looking for. Overall, they need to be immersed in the local market.
Referrals are a great way to find an agent. Ask around, talk to people you know who have already gone through the real estate process and ask them to give you an honest opinion on what their experience was like. 
And mostly importantly, you need to find an agent you can trust. Are they honest, and do they have your best interest at heart? It's always a good idea to speak to at least three agents before choosing someone to work with. Once you find the right agent, remember to be honest and transparent about what it is you're looking for so that from day one they can being finding you the right options.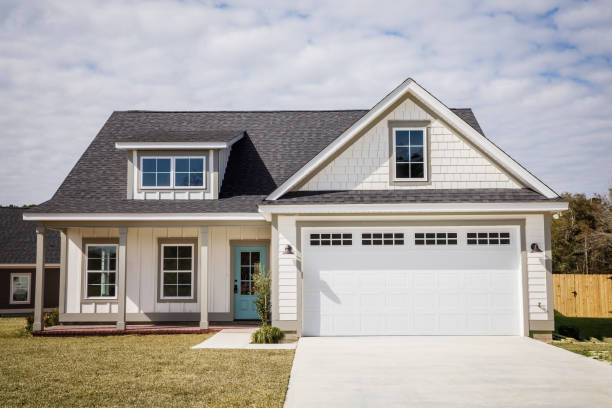 There is no perfect home – It's your first home and you've more than likely dreamed about the ideal place to put down roots. You don't want to settle but before you start looking, it's a good idea to write down the things you want out of your new home. 
What are non-negotiables and what are the aspects you can compromise on? No home is perfect and going into your search understanding that will make things easier. 
Maybe the home you fall in love with isn't in the specific neighborhood you had hoped to move to, or the home in your chosen area is a bit smaller than you originally planned. Knowing what your deal breakers are ahead of time will make it easier to accept that the home buying process, and the home you choose, may not be 100% perfect, and that's ok.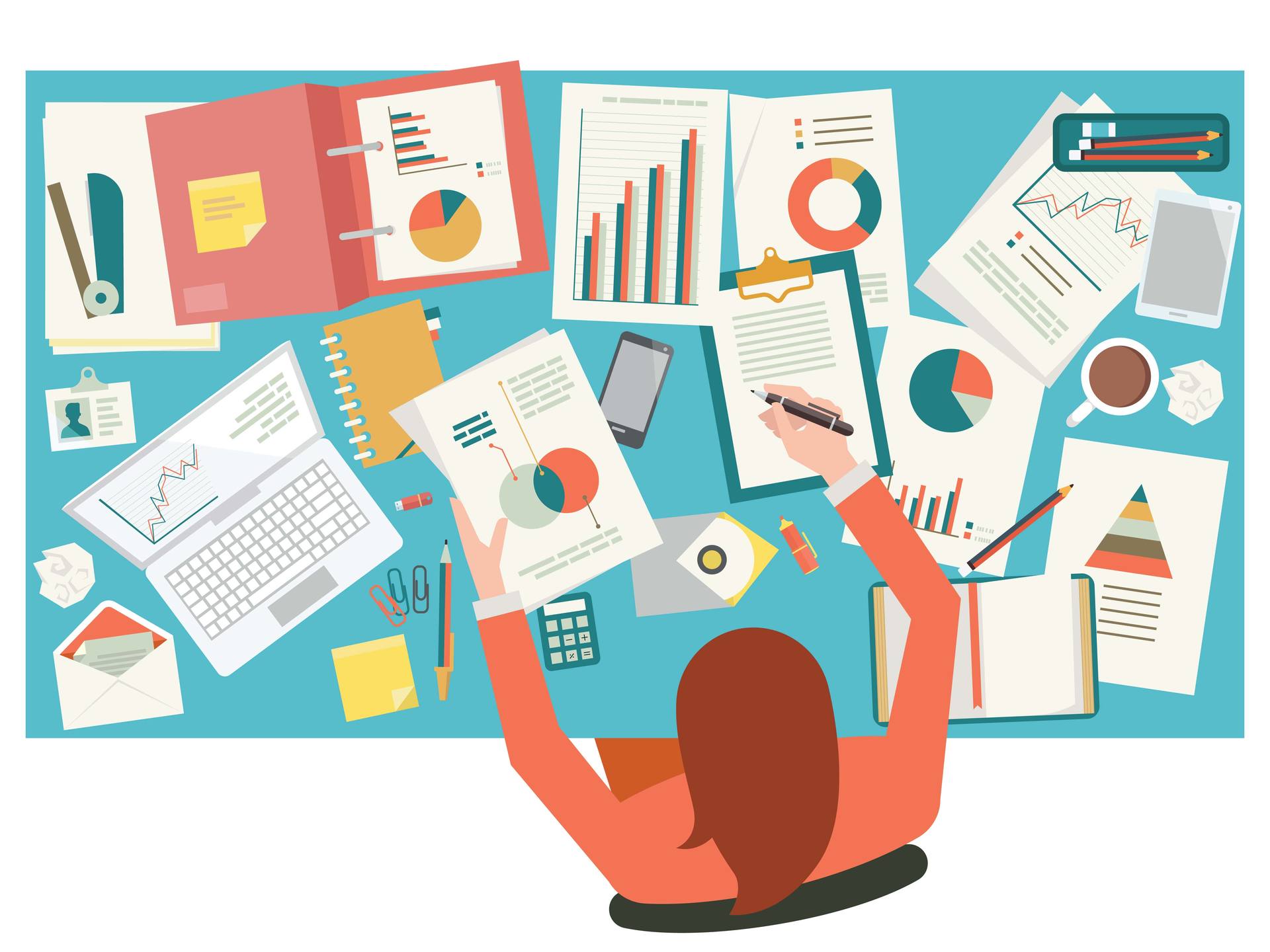 Do your homework – Ask yourself, what type of home fits your needs, what are your homeowner goals, and what type of property will best fit your lifestyle. Once you have the answers, start reading up on the different neighborhoods, taxes, schools, local attractions. Anything that is going to impact your life in a direct way once you settle down in a specific home / area, should be a part of your overall search.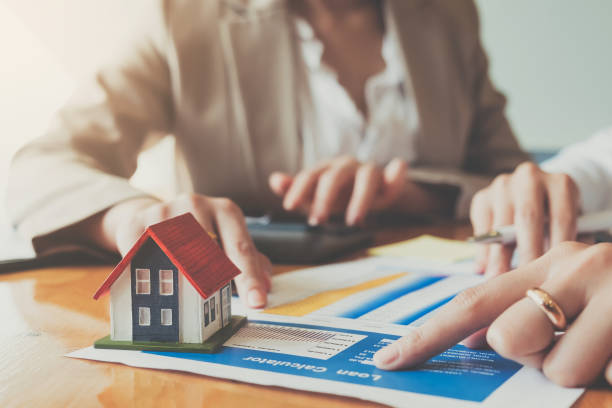 Understand the buying process – There are a lot of moving parts to the home buying process so having an understanding of each is important. Even before you start looking, you'll want to familiarize yourself with the different financing options available. Being informed could help you save money on interest, fees, and even your down payment. 
Knowing the different types of loans available will prove helpful when you sit down with your lender. Along with the conventional mortgage most people know about, other types of loans include the FHA, VA, USDA, Jumbo, and Adjustable Rate Mortgage loans. Each one has its pros and cons, and while they may not be right for everyone, understanding what is available will be helpful to the process.
"Besides their mortgage payment, buyers should consider that they will need to pay bills like 
their water bill, electric, and gas," explains LaBarca. "Taxes and insurance are included in the mortgage."
Choosing the right loan officer is as important as choosing the right agent. After your offer has been accepted, they will become the person you talk to often as they guide you through the next phase of the home buying process.
Whether you are obtaining funding directly from your bank, or working with a mortgage broker who serves as the middleman between lenders and borrowers, they should be able to help you in understanding the loan best suited for you, along with providing you the guidance needed when the application process begins. 
After you find a home, there are multiple steps (i.e home inspection, appraisal) that need to be completed before moving forward. This is when having a knowledgeable real estate agent is important. They will be able to explain these processes and continue to put your best interest first while these next steps take place. 
Buying a home can be overwhelming with many first time buyers dropping out of the market because they believe it's going to be too difficult. The process does have its challenges, but with the right team in place, it doesn't have to be as stressful as you envision. Working with the right people and educating yourself right from the beginning can make all the difference. 
In this digital world we live in, it's difficult to grow your business without implementing some form of social media marketing. Harnessing the power of social media allows real estate agents to create a digital footprint and connect with their audience on a personal level. 
Effective networking is all about building powerful connections, and the goal for agents is to become well-known within their respective communities as the go-to source for all things real estate.
From a marketing standpoint, social media platforms, whether it be Instagram, Facebook, LinkedIn, Youtube, should be a part of your business toolbox. Leveraging social media allows an instantaneous connection with the audience. It opens up your sphere of influence and referral base and allows you to connect with an unlimited number of people. That includes existing clients, potential new clients, and industry peers. 
Social media should be the tool you use on a consistent basis to promote your business and build your reputation. Just like the housing market itself, which is competitive, so is the real estate business. Within any city, you'll find hundreds of agents which is why it's important to position yourself as an industry leader. 
Maris Callahan, founder and CEO of Social Broker, a full-service content membership based platform that helps entrepreneurs build their brands and grow their business with social media strategies, knows firsthand the importance and power social media has for real estate agents. 
"Social media is no longer optional in the real estate industry," explains Callahan. "As a real estate agent, there is nothing more important than staying top of mind among your sphere of influence so that your clients, friends, and contacts remember that you're in real estate before they even need you."
Having worked in a real estate brokerage firm as the director of communications, Callahan saw the impact social media could have on individual real estate agents and small teams. Passionate about connecting through social media and recognizing a need for more education and resources in the real estate space, is one of the reasons she decided to launch a business that would help agents grow their business organically by using social media platforms more meaningfully to acquire new business.     
Ask any agent and they'll tell you, a good deal of their business comes from referrals. Reaching out to current and past clients is one way to get referrals while using social media to network is highly effective in generating new business. The more you market yourself, the better your chances are of being successful. 
And while every agent should use this type of self-marketing, it is only as effective if you do it correctly. You want to keep your followers interested and engaged so that they will look forward to the next piece of information you share.   
That also includes networking with professionals and peers within the industry. Following other real estate agent's social media pages and engaging on posts allows you to see how they're marketing their business, opens up the opportunity to ask questions, as well as gain additional knowledge about the business as a whole. 
The use of social media in the real estate business is not new, and many agents have already been utilizing these platforms so standing out can be a challenge. Create a social media plan before you start randomly posting. Map out what you want to share and then look for a social media scheduling tool that will allow you to schedule your content in advance. There are many different ones available so do a little homework before getting started. 
Next, decide on a realistic schedule. How often will you be able to post? Is it two, three, or even four days a week? Once you decide, stick with the pattern. Keep in mind, you can always increase the number of days you post content but you don't want to decrease. As Callahan points out, "As with so many things, you'll get out of social media what you put in." 
Now, think about your followers. Before you decide on what type of content you plan to share, ask yourself, is it useful to them? Not all of your posts should be listings. You want to be a resource to buyers and sellers in your local market and you can do so by sharing relevant information. 
"Social media doesn't work if you're only posting your listings, or if you 'ghost and post' once a week," says Callahan. "Social media is a long-term strategy that relies on consistency – posting regularly, having variety, posting different types of content, and a balance between business and personal content." 
A good rule of thumb is to follow the 80/20 rule. Eighty percent of your social media should contain something of interest to your client. Think of it as establishing yourself as an expert. The remaining 20% of your posts can be about your business. 
So exactly what type of content should you be posting to garner the most engagement from your audience? Think of the following three pillars when creating something of value for your audience. 
Educate – Answer popular questions potential buyers and sellers might have, share a quick tip or a customer review. 
Entertain – Pose a fun question to your audience to try and get them engaged in the conversation, create a holiday -themed post, or share a meme that's relevant to the real estate industry. 
Inspire –  Share an accomplishment or an inspirational quote, as well as give your audience a behind the scenes look at what you do. 
To help get the creative juices flowing we've listed a few types of content you'll want to start creating. 
These types of posts are also conversation starters so be sure to follow up with any comments or messages you receive from followers on your posts. This kind of engagement can lead to a valuable connection with a buyer or seller. 
We know that getting in the social media game can feel overwhelming. It's a full-time job and as a real estate agent, chances are you don't have the time to commit to social media. If that's the case, don't let it be the reason why you don't have one. 
If you lack the time or skills to create a polished and professional presence that's where Callahan and her team come in. With three different membership plans to choose from, they assist real estate agents with the content and strategies needed to excel in the social media space. "If you follow our strategies, use our content and incorporate your personality into your social media presence, you will, over time, generate leads on social media," says Callahan. 
If you still haven't fully committed to establishing yourself on social media, remember this, you are your best billboard!
At the beginning of every New Year, most people make resolutions that involve some form of change. Whether that be professionally or personally, it's a chance to give ourselves a goal to start anew. 
For anyone who has had their sights set on jumping into the real estate market then you know how crazy it's been these past two years as the pandemic turned the home buying process completely upside down. It may be a New Year but is it a new market? 
With mortgage rates hitting a historic low, coupled with an inventory shortage, the red-hot real estate market saw homes selling within hours of being listed, bidding wars ensuing, and sale prices closing over asking price.  
When it comes to the real estate market, we know anything is possible, but housing experts predict that in this New Year, buyers will likely see similar trends to the last two years which included elevated prices, low-inventory, and fast turnaround. 
Another contributing factor fueling home buyers were the extremely low interest rates which hovered near historic lows for an extended period of time, a result of the Federal Reserve buying mortgage backed securities to support the economy. But in 2022, the Fed plans to lessen those purchases to curb rising inflation. As a result, mortgage rates are expected to rise.
How much they will increase is not entirely clear, but economic predictions estimate the Fed may raise interest rates three times in 2022. This potential change will have an effect on the home buying process although the new policy isn't likely to "hurt" buyers in the next few months. Regardless, it's safe to say anyone looking to purchase are encouraged to act sooner rather than later.
While the buyers are out there, it's the sellers who are slowing down a tad bit.  When the pandemic started, the demand increased and pushed the home prices to an all-time high. And although we have rounded the corner when it comes to the pandemic, the 2022 housing market will likely continue to be costly, with home prices and rents remaining on the higher end of the spectrum.
Along with the demand for homes comes an increase in demand for rentals, especially as we head into the first quarter of 2022. The previous discounts that landlords had been giving out during the height of COVID are practically gone. As these concessions disappear, many renters are finding it difficult to afford their current apartments and will have to move. 
As a result, there will be an increase in availability with inventory opening up. The demand for rentals in the neighborhoods chock-full of amenities will also be greater. The areas most desirable are the ones with shopping, restaurants, and nightlife, especially as these sectors have re-opened their doors and welcomed back their customers. For many people, these amenities are an important factor when it comes to deciding where to live. Being close to all of these things, as well as transportation, is a luxury many potential renters, and even buyers, seek out. Areas such as Dumbo, Fort Greene, Bushwick, Gowanus, and Red Hook, will be some of the more attractive places to live for these reasons. 
Finding a place to call home, whether buying or renting, is never as easy as we hope it will be. The real estate market will always go through highs and lows, and this upcoming year is no exception. Keeping that in mind, here are a few things to consider for anyone planning to make a move in 2022.
Prices will remain high 
According to economists at Realtor.com and Zillow, the competition isn't likely to die down this year. Economic trends such as low inventory, elevated demand, and low mortgage rates will continue to give sellers leverage in the market.
Buyers will continue to see potential bidding wars, particularly when the market picks up in the spring and summer months. Although it's hard to predict exactly what's going to happen, Zillow predicts home values will rise by 11% in 2022. While not as high as in 2021, it's still a substantial increase. 
Increase in interest rates 
With the likelihood of interest rates rising multiple times this coming year means mortgage rates are likely to increase as well.  Home experts predict a 30-year fixed mortgage rate will reach 3.60% by the end of 2022 compared to the average of 3.30% as of now. The upside to an increase in mortgage rates is that buyers scooping up property for investment purposes may lessen, giving the people who buy homes to live in more of an advantage. 
Inventory will remain low 
The number of homes actively for sale fell to a record low at the end of last year, and the etnrance of new listings has been slow moving into 2022. Spring has generally been the time when the market picks up and while there are likely to be more listings come spring and into summer, there may not be enough to meet the demand. It will continue to be a strong sellers market. 
Home buyers, be prepared 
With the way the market is trending, it's important for buyers to be on their A-game. That means doing research ahead of time, having the proper documents readily on hand, and being ready to act quickly. That includes making an offer almost immediately. For some buyers, purchasing out- of-state has them relying on photos and showings being done via computer and over zoom.  
From the realtor side, agents not only have their eye out for new listings, but listings that are "coming soon" to the market. Knowing what a client wants and how much they're willing to spend allows agents to hone in on the right properties. There's no sense in taking potential buyers to properties that don't meet their needs or are out of their price range when the market is this competitive.
And while the 2022 real-estate market may not reach the incredible heights it did in 2021, don't expect it to slow down anytime soon. In the meantime, do what you need to be prepared for when the right home comes along and work closely with your real estate agent who can guide you through the entire process. 
As we prepare to wrap up a record-breaking year for real estate, potential homebuyers are wondering if 2022 will bring more of the same.  Despite the fact there were sellers a bit apprehensive to make a move during the pandemic due to economic volatility, the real estate market in 2021 saw a record setting boom.
Sales were at an all-time high while mortgage rates were at an all-time low. The combination of the two created a favorable sellers' market with tighter competition amongst buyers. With interest rates expected to remain low in the upcoming year, homebuyers looking to make a move in the coming months should start preparing sooner rather than later.
Being one step ahead of the competition is a good idea especially if inventory remains low. While the housing market may pick up with additional inventory right after the new year to satisfy buyer demand, there's no guarantee.
One way to stay on top of the real estate market is to work closely with an agent. Buying a home is not as simple as we'd like it to be, but the process doesn't have to be as stressful as you might believe it will be. While buying a home is no simple task, working with a real estate agent offers you overall support each step of the way. Their knowledge of the local market coupled with the skills to get you where you need to be will alleviate some of the stress that often comes along with buying a home.
Before starting the home search and teaming up with a local real estate agent, there are a few questions to ask yourself so that when you do find the right place to call home you'll be ready to move forward.
Ask yourself, is my credit score in good shape? If it isn't, take the necessary time needed to boost it up to where it should be before you begin applying for a mortgage. Your credit score is an important factor when it comes to obtaining a loan. Not only does it affect whether you'll get approved, it also affects the rate at which you'll qualify.
The higher the score, the more likely you are to get approved at a more favorable interest rate. There are different types of mortgages, each with their own credit score requirements. It's a good idea to talk with a mortgage lender ahead of time to gather information on all of the various loan requirements. That way, once you obtain your credit score, you'll know exactly where you stand.
Once you obtain your credit score, there may be a chance you'll need to boost it up. Make sure all bills are paid on time and if possible, pay down as much of your existing credit card debt (if not all) before starting the mortgage process.
If you plan to purchase a home in the near future, resist opening any new lines of credit as this will affect your credit score. While the discount many stores offer with the opening of a new credit card may sound enticing, resist the urge to apply. You may save a few dollars today, but long-term this can hurt you when applying for a mortgage.
And lastly, when looking over your credit report, check it carefully for any potential errors. If anything looks incorrect or even suspicious, you'll want to correct and/or rectify it before starting the mortgage application process.
With home prices being on the higher end of the spectrum, agents and their buyers are seeing sales for over asking price, whether it be the result of a bidding war or anxious buyers offering higher to secure an acceptance.
To remain in the game in such a competitive market, having a strong down payment shows a strong interest in the property and a commitment to get the deal done. While there isn't a specific number required to put down, many times buyers hope a larger number will help them get their offer accepted over the competition.
Plenty of lenders will allow you to put down less but on a conventional mortgage you'll be required to pay private mortgage insurance (PMI).  While mortgage insurance isn't a bad thing, it's an additional expense homebuyers tend to try and avoid especially with home prices being falling on the higher side. Why add to your monthly payment if you don't have to?
Research different neighborhoods
Before heading out with an agent, conduct a bit of research on home prices in the different neighborhoods. This will give you a better idea of which areas are more feasible. Together with your real estate agent you can create a game plan and focus on the properties that fit within your budget. There's nothing worse than falling in love with a home that exceeds your finances.
It may come as a surprise but yes, there is a day recognizing one of our favorite caffeinated beverages.
In 2014, the International Coffee Organization declared October 1st as International Coffee Day, with National Coffee Day being celebrated two days earlier on September 29th. Both days give coffee lovers an occasion to celebrate their favorite beverage, which just so happens to be the most consumed drink in the world, as well as a great way to learn more about this ancient drink.
With a very long history, the start of coffee can be traced back to around 700 AD. As time progressed, so did coffee itself, receiving more attention and eventually progressing into the drink it is today. These days the caffeinated beverage is regarded as one of the greatest crops. It's safe to say, coffee lovers have been enjoying their favorite "Cup O' Joe" for a very long time!
If you are an avid coffee drinker, then you know what it feels like to smell the aroma of a freshly brewed pot. Day in and day out people all over the world wake up anticipating that first sip. Whether you need that first cup the moment you wake up, to get the day started, or even to help you make it through the day, there are so many ways to enjoy all of the different kinds of blends.
Did you know….
The U.S. spends more than $40 billion on coffee each year and on average, Americans drink about 146 billion cups of coffee every year? That's a lot of coffee! In addition, 64% of adults consume coffee daily, with the average person drinking approximately 3.1 cups per day.
Coffee also works as an anti-stress substance thanks in part to the dopamine and serotonin. Caffeine is one of the most common stimulators of the central nervous system and for some people having a cup of coffee calms their nerves. For others, just the smell alone can do the trick.
Another perk, it's actually good for you! Coffee has many powers – it can wake you up, aide you in being more productive, and has some good health effects. It's also a great source of antioxidants.According to a health publishing study conducted by Harvard, coffee drinker's tend to live longer and have a reduced risk of cardiovascular disease.
You've heard the saying, a "Cup O' Joe," but did you ever wonder, "who's Joe?" During President Woodrow Wilson's presidency, Navy secretary Josephus Daniels banned alcohol from all warships during WW1. Sailers needed a replacement and coffee was it. Sarcastically, they called it "Cup of Jospeh."
Right after water, coffee is the most consumed beverage. It is also the second and largest traded commodity, right after crude oil.
Nowadays, there are many different kinds of coffee to choose from. Whether you enjoy a latte, a cappuccino, an espresso, or maybe an Americano, the different blends, strengths, and flavors provide coffee lovers with an array of options.
With National Coffee Day right around the corner, what better way to celebrate than to try a a new coffee inspired recipe, a new flavor, or even a completely different brew than you normally drink.
Along with the larger coffee chains, there are many wonderful local coffee shops where you can grab your favorite brew. Brooklyn is filled with endless choices so ask around, check out your neighbored, or do a search online to discover some of the borough's popular spots and hidden gems. To help you get started, we've compiled a few local shops to help you celebrate the day.
Sey Coffee – Located in the East Williamsburg section of Brooklyn, the cafe offers coffee lovers a unique experience. With it's bright and airy atmosphere, this contemporary micro roastery serves a variety of the most dynamic and complex coffee selections.  18 Grattan Street, Brooklyn, NY 11206
Brooklyn Perk – Serving up peace, love, and unity along with their coffee, this local coffee shop, located in the Prospect Lefferts-Gardens section of Brooklyn offers cool vibes and a wide assortment of caffeinated beverages to choose from, along with a selection of sweet treats. 605 Flatbush Avenue, Brooklyn, NY 11225
Cup of Joe Coffee Co. – This vintage-inspired boutique coffee shop offers its customers the feel of a neighborhood cafe with the convenience of a quick service shop. Here you'll find only the highest quality beans that are freshly roasted to perfection. 7407 5th Avenue, Brooklyn,NY  11209
Social House Cafe – This Williamsburg cafe offers not only an array of different coffees (the beans are imported directly from Italy) but their fall lattes, which include Nutella, lavender, and white chocolate, are the talk of the neighborhood. Along with your coffee, you can pick up a delicious French pastry or take a seat and enjoy a dish from their brunch menu. 60 Broadway, Brooklyn, NY  11249
Pep Bakehouse and Coffee Shop – With four locations within Brooklyn, Pep Bakehouse and Coffee Shop is a true artisan bakery, serving up fresh croissants and pastries daily using only fresh, local, and natural ingredients. And when it comes to their coffees, they work with the best Italian and Columbian manufacturers. From the wide assortment of baked goods, chances are you won't be leaving empty-handed.
To help celebrate this caffeinated holiday, the Brooklyn MLS has teamed up with some local coffee businesses in bringing you some of the finest roasts. From September 29th – October 1st, we'll be giving away one coffee basket per day. Participants will have the chance to win one of the following three:
BKG Coffee Roasters: BKG Brew Kit (v60 pour over, coffee filters, two bags of coffee-$40)
Brooklyn Roasting Company: Winter Gift Set (two tins of seasonal winter blend coffee and a mug-$40)
Variety Coffee Roasters: v60 Kit (Hario v60 brewer, coffee filters, and a box of coffee-$40)
To enter, follow the Brooklyn MLS on Instagram and Facebook. Like our post, comment, tag a friend or two (more tags = more entries). Share the post to your Instagram story for extra entries!
However and wherever you choose to celebrate, Happy National Coffee Day!
It's finally here, moving day! Whether you're heading into a new home or apartment, the excitement, and stress that comes along with the process is one that cannot be avoided.
Did you know that moving is consistently rated as one of life's most stressful events? It ranks right up there with death of a loved one, divorce, job loss, etc. Even if your move is a happy one, it doesn't lessen the stress that comes along with it. It is still a massive disruption of your routine, combined with all that is familiar to you. And no matter how well you plan, that feeling will not change.
Now, you've spent weeks (maybe even months) planning and packing, so when the actual day arrives, you're bound to be in overdrive. Along with all of things you're going to have to take into consideration, if you're a pet owner, add another item to your pre-moving check list.
If you think the process is tough, imagine just how stressful it can be for your pet. Dogs especially can easily become stressed out when there is unexpected activity in the home, or even when introduced to a new environment.
Animals are creatures of habit, and for them, change, no matter how big or small we think it may be, can be both confusing and stressful.
So while you're planning out the specifics for moving day, it's important to also plan ahead for your pet. In order to ensure he or she is relaxed, and safe, on the big day, we've compiled a few top tips to help make the move a success for all members of your family.
Contact your vet
If you're moving out of state, or out of the local area, contact your vet to obtain your pet's medical records along with any current prescriptions. Part of relocating involves finding new doctors and that includes a new veterinarian. Ask your current vet if they can recommend a new doctor before beginning to do so on your own.
Plan Ahead
Prior to moving, it's a good idea to visit your vet. According to Dr. Rachel Barrack, Founder of concierge veterinary practice Animal Acupuncture, you should make sure your pet is up to date on all vaccinations. If you're traveling by air, Dr. Barrack stresses the importance of checking with the airline beforehand to confirm all necessary paperwork prior to the day of departure. If traveling by car, make sure your pet is used to their crate and plan ahead for bathroom and water breaks.
Pack An Accessible Bag for Your Pet
Included in your pet's to-go bag should be a leash, bowls for food and water, food, medications, wee-wee pads or litter box, bed, and favorite toys so when you get into your new home you won't be rummaging through boxes, Dr. Barrack points out.
Keep pets away from the action
One of the best ways to help your pet remain calm is to keep them in a quiet area although that might not be possible on moving day. You don't want them getting underfoot or accidentally getting out. A good idea to consider is either boarding for a night or two or doggy daycare. If that's an option you'd like to explore, Brooklyn is home to a variety of options. A few local places include:
Keep in mind, before your pet is able to board or spend the day in daycare, most animal facilities require the animals go through an evaluation to ensure they're a fit, and to protect the safety of all the animals already at the facility. All vaccinations will need to be up to date as well so make sure to find out from your veterinarian which ones your pet will need. And lastly, some months may be more popular than others at the facility, so once you have your moving dates, call to reserve your pet's spot.
Move the house before you move your pet
Set up as much of your new home as best you can before introducing your pet to his or her new digs. Let them slowly adjust to their new surroundings. Re-introduce familiar objects and make sure to give your pup lots of attention in the process. You can even walk them from room to room to take in the new scents they're sure to pick up on.
Update information
Once you're settled, make sure to update your new contact information. That includes notifying your vet, ordering new ID tags, and if your dog is microchipped, calling the company and ensuring they have all of the new and most current information.
Stick to a Schedule
Dr. Barrack stresses the importance of sticking to a schedule once the move is complete. Even though you're in a new place, sticking to their usual eating, exercise, and sleeping schedule as best as possible will help to minimize the stress.
Most pets love predictability and routine, so a move can throw them into a tailspin. Change can be confusing and stressful so be mindful of their needs as you prepare your move.
And most importantly, Dr. Barrack stresses the importance of being patient. Once you arrive at your new home, it will often take even the most well-behaved pets a few days to adjust to their new surroundings.  Consult with your vet as well on the best ways in which to ensure a smooth transition.
After a long, cold winter, springtime is back and bringing with it bright sun, breezy filled days, and a breath of fresh air. People feel energized and ready to tackle the tasks of cleaning and decluttering.
Spring is long considered the best time to sell a home, but before contacting your local real estate agent, you'll want to ensure your home is squeaky clean. This goes beyond the general housecleaning chores—you're going to want to do a deeper dive which is sure to make a huge difference to potential buyers.
Like the saying goes, "you never get a second chance to make a first impression," and when it comes to your home, you're going to want to "wow" potential buyers from the moment they arrive.
The outside of a home is just as important as the inside and oftentimes, buyers will have already formed an opinion before they've made it to the front door. Which is why landscaping, even if it's minimal, of the front and back property should be on your to-do list.
Whether you're looking to put your home on the market now, or just want to clean away winter's mess, we've put together a list of tips to help you get started.
Outside Cleanup 
In order to prep your lawn for spring, you'll first need to clean away all of the debris left behind from winter.
Planting new flowers and adding some potted plants will give the front of your home some curb appeal. Local nurseries and garden centers are a great place to find everything from flowers and shrubbery.
Ensure walkways remain clear and easy for visitors to navigate.
Replace or repair the mailbox – if it's old or damaged it's going to stand out. You can purchase a new one at your local hardware store.
Pressure wash the outside of the house. If you don't own a power washer, you can either rent the machine or employ the services of a company to do the job for you.
Other areas such as windows, fences, pavers, and decks are usually in need of a good cleaning to wash away the winter grime.
Don't neglect the gutters. If clogged, they can overflow and cause water damage not just to the exterior, but also to the interior as well.
Stage the Backyard
When cleaning out the yard, make sure to get rid of anything that is old or broken. Chances are when you move, it won't be something you're going to take with you, so now is the best time to dispose of anything unwanted or in poor condition.
Just like you've done in the front of your home, remove any dying plants and scatter a few flowers or pots around to give the area a pop of color.
Steam Clean Carpets
Floors often take a beating from the outside winter weather that's tracked inside. If you have carpets, get them steam cleaned. If your home consists of hardwood, use a wood cleaner to bring back the shine. Same goes if your floors are tile or marble. If it's not a job you want to personally take on, consider a professional cleaning service to get them in pristine condition.
Floors, walls, and ceilings are all areas potential buyers pay close attention to so it's important they're as clean as possible.
Let in the Light
Wash windows, inside and out, to ensure they sparkle.
Wipe down all blinds, clean curtains and drapery, and polish the mirrors.
Dust all light fixtures, especially ceiling fans which tend to collect a lot of dust, and replace any burnt out bulbs.
Any time you show your home, you'll want to let in as much natural sunlight as possible. A room filled with light will feel warmer and more inviting.
Deep Clean Kitchen and Bathrooms
These are the biggest selling points in a home, so it is extremely important they are not only sparkling clean, but also presented in the best light.
Cabinets should be wiped down, countertops and appliances cleaned, drawers and cabinets organized, grout between the tiles cleaned, and if necessary, re-grouted.
Countertops, whether in the kitchen or bathroom, tend to become cluttered. Whatever's out that doesn't need to be, remove it. At some point you'll need to pack it up so why not get a head start. Having less out allows potential buyers to visualize the space and imagine themselves in it.
Declutter & Organize
To ensure rooms look as open as possible, leave out only the essentials, everything else, box up. A home will look bigger when it's not filled with stuff. Remember, the goal is to have a potential buyer envision themselves living in the home.
Keep closets organized as buyers tend to always peek inside.
Boxing up possessions that aren't used on a daily basis will not only make it easier for you to do a deep cleaning, but you'll also have a head start on packing.
Whether you're buying or selling, it's always a good idea to ask your potential real estate agent a couple of questions first before deciding who is the best person to help you with your real estate needs.
As 2021 is underway, many people are thinking about their next move. For almost a year, they've been working from home, and as of now, they continue to do so. And as we move forward in coming out on the other side of this pandemic, there will likely be changes in where people ultimately decide to reside due to both their interests and needs.
While some people attempt to tackle real estate on their own, it's best to leave things in the hands of a professional. Not only are licensed agents experienced, they know the market and will work hard for their clients.
In seeking out an agent, you'll want to join forces with someone who is trustworthy and transparent. A good listener is another important quality in an agent. Whether you're buying or selling, having someone who will listen to your wants, needs, and concerns, plays a big part in the overall process.
And it is a process that often takes time, which is another reason why it's key to connect on both a professional as well as personal level. Working with an agent is like entering into a relationship; true partnership works both ways. You want to not only feel comfortable in being able to express your thoughts freely, you also want to feel heard.
Regardless of the side of the table you're on, the whole real estate process can be overwhelming at times; having a real estate agent who can shoulder some of that stress is priceless.
Each agent has their own working style, their own personality. No two are the same and what it ultimately comes down to is finding the "right fit."  You want to feel confident when you're signing a contract; choosing the right agent will make a world of difference in your overall experience. To help you get started, we're compiled a few basic questions to ask potential real estate agent.
How Will You Market My Home?
As a seller, one of the reasons for hiring a real estate agent is to retain their marketing expertise. The various marketing tools agents employ aides in gaining the most exposure with prospective buyers as well as real estates agents within the area. Inquire as to what successful sales strategies they employ. Will they help prepare your space for the best possible photos and will those be professionally taken? Do they utilize social media marketing and if so, in what way? The market is a competitive one and it's important to know just how the agent plans to make you're home stand out amongst the rest.
How Much is the Commission Fee?
When selling your home, it's important to know before signing a contract exactly what percentage fee the real estate broker charges. The commission fee total is dependent upon the final sale which is taken out at closing. Keep in mind that different real estate agencies may charge a different percentage and the lowest fee does not always mean its the right choice.
If you are on the buying side, it's also a good idea to know how this works. We know agents don't work for free so understanding where their commission comes from is always helpful.
What precautions are you taking during COVID?
Regardless of whether you're selling or buying, you want to know what safety precautions are being taken during this time. For sellers, the thought of people coming in and out of your home can be stressful, so knowing ahead of time how an agent plans to ensure your safety is important.
The same goes for perspective buyers. Entering into another person's home and potentially coming in contact with multiple individuals can be a bit unsettling for some people; knowing ahead of time the safety measures that have been put in place can ease your mind,
What percentage of your clients are buyers? How many are sellers?
Whether buying or selling, it's a good idea to find someone who has experience in the particular process you're currently pursuing. Agents who work with both offer an additional value. Not only can they help in finding you a new home while trying to sell your current residence, they can provide you valuable assistance when transitioning from one place to another.
How quickly can you help me view a home?
In popular areas, homes can fly off the market as fast as they're listed. When you see homes you love, how quickly will the agent be able to accommodate your request? What is their schedule like and does it align with yours? Are they available to work with you full time, or only part-time? Make sure the real restate agent can accommodate your day to day needs and that your overall timeline aligns with their availability to help you get there.
How many clients are you currently working with?
You want to be sure your agent isn't overwhelmed and he/she has the time to dedicate to providing you the time needed. For example, if you're selling, will your agent be available on weekends to host an open house? On the buying side, what is their availability when it comes to going out to look at homes?
In what way will you keep in touch with me and how often can I expect updates?
Whether it's a phone call, email, or text, make sure the agent is comfortable using the communication tool that works best for you. When it comes to signing documents, do they utilize electronic signing to make the process quicker? Time is always of the essence especially in a hot real estate market. You should also make your expectations on updates clear. Buyers and sellers often become frustrated when their agent doesn't communicate with them as often as they'd like.
Do they offer a recommended vendor list?
One of the many challenges in buying or selling, is knowing who you can trust for help. From lenders, to inspectors, to lawyers, a good agent has a strong network of professionals that can help you. Keep in mind that while an agent can offer suggestions, they are not requirements. Buyers and sellers have the right to choose whomever they want to work with.
What questions do you have for me?
A good agent will ask you questions as well. They should inquire as to what your real estate goals are and be able to repeat them back to you along with an explanation as to how they're going to help you achieve them. You want to work with an agent who understands your needs and will take all of your requests seriously.
Referrals are always a good starting point when looking to hire a real estate agent but in the end you must feel comfortable with whomever you choose. There is no magic number of questions to ask nor are there any right or wrong ones.  What it eventually comes down to is chemistry and connection, trusting your gut will be the deciding factor in choosing a real estate agent.
If there is one thing, we can all agree on is, this year has been like no other. Throughout almost all of 2020, things have looked a bit different and this holiday season is no exception.
As we brace for a potential second wave of COVID-19 shutdowns here in New York City, independent businesses, along with the local eateries, have shifted the way in which they operate. They have faced profound challenges throughout the year and have all had to creatively come up with different strategies to stay afloat.
Operating a lot differently than they're used to has been tough, especially during the holiday season. With so much uncertainty looming ahead, it is extremely important to continue supporting the people and places we enjoy frequenting year-round.
Along with making customers happy, the locally owned businesses play a huge role in the economy as well as the community, moving both forward in a positive way. The success of one local business can have a trickle effect – if a business is doing well, they'll need to hire additional staff or employees, and in turn, will look towards the community to fill those roles.
When shopping local, over 65 percent more of the dollar stays right in the local community compared to shopping online. Supporting these types of businesses helps keep stores open and their employees employed. Another reason why it's important to support our local "neighbors."
As we focus in on the good we can do as a community, we can support our local shops, even if it's in a slightly different way then we're used to. If you're wondering how, consider some of the following ideas:
Order take out / delivery from your neighborhood eateries – indoor dining may be on pause but you can still enjoy a delicious meal from some of your favorite restaurants. Some restaurants have even come up with unique ways in which to make outdoor dining work as we head into the colder months.
Shop your local businesses online – most stores have a website so check first before searching for what you need from a big box retailer or an e-commerce shop.
Buy gift cards – whether it's a restaurant or another type of store, purchasing a gift card is always a good idea. Many small businesses and restaurants offer these so instead of grabbing that Starbucks card, check first with your local coffeeshop to see what they offer.
Share on social media – these days most people share just about everything on social media so why not show your favorite local businesses some love on your feed? See a post your favorite boutique puts up, like it, maybe even re-share it. If you make any purchases, consider sharing a few photos and tag the business. Order out a good meal, why not leave a review for the restaurant and your followers to check out? These all seem like small gestures but to the local owners, they are everything.
As we are days away from the holiday, there is still time to grab those last-minute gifts. Brooklyn neighborhoods are bustling with local shops and we're sharing just a small sample of what the borough has to offer:
In addition to grabbing gifts (or even something for yourself) from these and other independent shops, remember to also check out your local eateries. Whether you're looking for a meal for two, catering for a bit more guests, in search of some delicious desserts, coffees, or teas, check out some of these local spots:
As we close out a year that has been difficult for so many people, remember we can help make a difference by choosing small businesses.
After almost three months of sheltering in place, many people have had quite a few realizations about their lives and what's most important to them. Certain aspects that were once high on the priority list are no longer the case, and things that were at one time "a must have" are being replaced by different wants. COVID-19 brought about an unexpected clarity and many people are now jumping into one of life's biggest changes and moving out of larger cities to settle down in more suburban areas. The pandemic and the thought of what life will be like post-COVID has finally convinced city dwellers to give up on big-city living.
The reasons for moving vary; some people are looking to be closer to family, others are in search of more space, and for some, it's more of a necessity due to the high cost of city living. Some moves have been temporary but it seems as if those short-term stays are becoming more permanent.
Now, in the wake of the pandemic, nearly one-third of Americans are considering the move to less populated areas. Crowded cities are no longer as appealing as they once were and living amongst millions of people in such close quarters no longer offers the same romanticism it might have even a year ago.
Gone are the days of squeezing into packed elevators, crowded subways, cramming into small neighborhood bars and restaurants, or even the bustle of walking closely next to each other down the street. In today's era of social distancing, the ways of city living that residents took as "normal" will likely never be normal again.
The things that originally attracted residents to "city life" are currently unavailable and even as they start to reopen, people are still hesitant. They want to stay away from confined spaces and refrain from sharing common areas and amenities in order to continue social distancing.
Not being able to access those luxuries that once were attractive brought about a clarity and changed people's perspective on where they want to live. For some, the allure of the trendier neighborhoods is waning. Instead of stepping out onto a small balcony for a breath of fresh air, they'd much rather step into a more spacious backyard, especially as family and friends these days find gathering at home a much more viable choice.
Another big change has been for the employees working from home, many whom have never experienced remote working up until now. Instead of working out of a cramped, small space, if you're not required to be on premise in the foreseeable future, why not seek out a home that offers enough square footage to potentially create your own separate home office? That appears to be the question many work from home employees are asking themselves right now.
These past few months have shown many companies that employees can indeed work successfully off-site. If remote working becomes the "new norm," then the desire to live close to the office will no longer factor into one's decision on where best to reside.
And while many residents are packing up and heading out of the city, that doesn't mean one has to completely leave the state (unless that is you want to). There are many surrounding areas outside of the larger cities that offer more spacious living without having to completely forfeit some of the comforts you're used to and still hope to one day enjoy.
What's unique about Brooklyn is the fact that in addition to the neighborhoods that give off that "city" living vibe, areas like Dumbo, Williamsburg, and Cobble Hill, there are also neighborhoods such as Bay Ridge, Bensonhurst, Bath Beach, Windsor Terrace, and Dyker Heights, which offer residents an environment that is more residential. With both one and two-family homes on the market, potential buyers have the option of purchasing a home that will allow for family members to move in for that additional rental income.
Without moving too far, residents of Brooklyn who do not want to leave the borough but want the luxuries that come with owning a home can find the best of both worlds here. At times, certain areas may have been overlooked for the trendier neighborhoods, but with people looking for larger living space that is no longer the case.
Sadly, COVID-19 has instilled in people a sense of dread when it comes to being close to others, and with the uncertainty of what the future holds, along with the changes cities are experiencing, residents are making the conscious choice to head out and purchase now when interest rates are low.