In an era where being environmentally conscious is no longer a choice but a necessity, being a homeowner gives you the power to make impactful changes that can help reduce your carbon footprint and be a part of the change in creating a healthier planet. 
Our homes are more than just four walls, they are the foundation in which roots are planted and families are made. It's within those walls where we make mindful choices and have the ability to incorporate sustainable practices into our everyday lives.
The choices we make allow us to do our part in helping to minimize the harm to the environment as well as cultivate a healthy and nurturing living space that promotes our well-being. 
So why is it important for homeowners to adopt a sustainable lifestyle? First, it helps reduce the overall ecological footprint by minimizing energy and resource consumption, thus mitigating the impact of human activities on the environment. 
Secondly, it promotes a healthier environment both inside and outside, consequently minimizing exposure to harmful pollutants and toxins.
Additionally, by incorporating sustainable changes into the home, homeowners have the opportunity to save some money through energy efficient and smart resource management. 
Embracing this type of lifestyle doesn't have to be daunting, in fact, there are many practical and accessible ways to create an eco-friendly home. We're sharing 5 tips to help you create an environmentally friendly home.
Energy Efficiency 
Improving energy efficiency in your home is not only beneficial for the environment but can also lead to significant cost savings. A few ideas include:
Upgrade Appliances –

Invest in Energy Star-rated appliances, such as refrigerators, washing machines, and dishwashers. These appliances are designed to be more energy-efficient, saving you money on your utility bills.  
Solar Panels –

 Consider adding solar panels to produce clean, renewable energy from the sun and lessen your dependence on finite resources. By generating electricity from the sun, you'll also be lowering your electricity bills since you're reducing the amount of electricity you need to purchase from the grid. Excess energy produced by your solar panels can also be fed back into the grid, potentially earning credits or compensation. 
Smart Home Technology

– Utilize smart home technology to control lighting, heating, and cooling remotely, which can help to optimize energy usage and reduce waste. Being able to control your appliances no matter where you are puts the power back in your hands. 
Waste Reduction and Recycling 
Waste reduction means just that, minimizing the amount of waste generated in the first place. Consider reusing items whenever possible, such as refillable containers, and donating or selling items no longer needed before throwing them away.  
By reducing waste, the strain on landfills lessens and lowers the overall demand for new resources. When we put these practices into place, we are aiming to minimize the impact our daily activities have on our environment. 
Water Conservation 
This is another critical aspect of embracing green living as it helps us use water in a way that's good for the environment. Being careful of how much water is being used and using it wisely is important to contributing to a sustainable lifestyle. Shortening our showers, turning off running faucets, fixing leaky pipes immediately, and running the dishwasher and doing laundry when you have a full load are a few of the smallest ways in which we can do our part in contributing to water conservation. 
Sustainable Material Choices
When renovating (or even building) your home, consider choosing eco-friendly and sustainable materials such as reclaimed wood, bamboo, or even recycled glass. These types of materials have a lower environmental impact and help reduce the carbon footprint by minimizing the amount of energy and emissions involved in production, transportation, and disposal of the materials. This lessens the overall environmental impact associated with construction and maintenance. 
Natural and Eco-Friendly Cleaning Products 
Another simple way to help do our part is by choosing to use natural and eco-friendly cleaning products. Products that are biodegradable, non-toxic, and environmentally friendly. 
Many of the commercially available cleaning products contain chemicals both harmful to our health and the environment. Looking for natural alternatives are safer and healthier options for both you and the planet. 
By embracing green living, we are doing our part in adopting sustainable practices. Each sustainable choice we make is a collective effort towards protecting and preserving the environment for future generations to come.
When purchasing a home, regardless of whether you're a first time buyer, making informed decisions is an extremely important part of the home-buying process. 
You need to think of the process as more than just transactional, it is a commitment that can have long lasting effects on your financial stability and overall well-being. Purchasing a home is a significant investment that requires potential buyers to carefully consider what it is they're committing to for the foreseeable future. 
That's why understanding the key factors involved is crucial. You want to ensure you're making the right choice and avoid any potential pitfalls along the way.
While it may seem as simple as heading out with your local real estate agent to look at properties, and fingers crossed, find the home of your dreams, the home-buying process as a whole is not as simple as it sounds.
It goes beyond simply finding a place to live; it involves evaluating your financial readiness, understanding the real estate market, and being aware of the various factors that can influence the decision-making process. 
By understanding these factors, potential buyers are able to make informed choices that align with their needs and long-term goals as a homeowner.
Are you thinking about buying a home? If so, before you get started, we're sharing seven key factors that can impact your decision making process.
Budget – Before starting the search, ask yourself, how much can I comfortably afford and then determine your budget.  It's important to evaluate your budget and determine how much you can realistically afford before you actually start looking at homes.
Consider your income, expenses, lifestyle, and any existing debts. Calculate a realistic budget that includes not only the mortgage payments but also other costs like property taxes, insurance, maintenance, and utilities.Understanding what your expenses will look like allows you to look at homes within your budget. 
Location – The location of a property is a big factor to consider. What is the proximity to schools (if applicable), work, transportation. Research the neighborhood's reputation, crime rates, and future development plans to ensure it aligns with your lifestyle and long-term goals.
Property Type and Size – Determine the type of property that suits your needs, whether it's a single-family home, condominium, townhouse, apartment. Consider the size and layout of the property, the number of bedrooms and bathrooms, and any specific requirements you may have, such as a backyard or a home office space. Consider the items that are non-negotiable on your wish list. Knowing ahead of time will allow your real estate agent to share only the properties that fit your criteria. 
Condition –  When looking at homes, look closely at the condition of the property and identify any potential renovations needed. Are you willing to invest time and money in repairs or renovations, or do you prefer a home that's move-in ready? Answering these questions beforehand will save you time when looking at potential properties. 
Financing Options – Research interest rates, loan terms, and eligibility criteria to find the best option that suits your financial situation. A good place to start is by having a conversation with a mortgage broker who can answer all of your questions and help you determine exactly how much you can afford.
Real Estate Market –  When looking for a home, it's important to understand the current state of the real estate market in the area(s) you're interested in. Research property values, market trends, and the potential for future growth. This knowledge can help you negotiate a fair price and make a sound investment.
Emotional Preparedness – : Buying a home is an emotional process. It's an exciting time but it can also be stressful at various stages throughout. Having a clear understanding of your wants and needs, and a willingness to compromise can help alleviate some of that stress. Patience, resilience, and a level-headed approach will help you navigate the process more effectively.
By taking these key factors into account, potential buyers will be well-equipped to navigate through the home buying process and find the home of their dreams. 
When it comes to luxury living, there are a handful of locations that immediately jump to people's minds, and happily, Brooklyn, which is one of the most desired boroughs, is a part of that group. 
For decades, the most populated borough was traditionally known for its diverse neighborhoods, including many industrial areas, iconic landmarks (i.e The Brooklyn Bridge), artistic communities, and vibrant culture. While these distinct characteristics are still embedded into the heart of the city, Brooklyn is now seeing a surge in luxury living. 
Brooklyn's allure as a desirable destination for luxury living has grown due to its proximity to Manhattan, affordable alternatives to New York City's high costs, and a more laid-back atmosphere. The borough now attracts upscale real estate developments and offers a range of exclusive amenities, adding to its appeal.
Brooklyn's rise in luxury living can be attributed, in part, to the changing demographics of its residents. Over the past decade, young professionals, entrepreneurs, and creative individuals have all made their way over, driven by the borough's thriving arts scene, array of restaurants, and lower housing costs compared to Manhattan. 
As these people begin to find success and expand their wealth, the demand for living space to meet their evolving lifestyle has fueled the luxury housing market. 
To accommodate the increasing demand for luxury living, real estate developers have embarked on projects that redefine the infamous Brooklyn skyline. 
High-rise condominiums, sleek townhouses, and modern apartment complexes that offer residents a wide range of amenities, including rooftop pools, fitness centers, at your fingertips shopping, and breathtaking views of Manhattan, provide residents with everything they're looking for and more. 
These types of developments not only provide luxury living spaces but also contribute to the aesthetic and revitalization of many Brooklyn neighborhoods which all live up to the hype. Areas  such as Williamsburg, Park Slope, and DUMBO are all part of some of the best neighborhoods to put down roots. The more difficult question is which one to choose!
Beyond the beautiful residences, luxury living in Brooklyn is accompanied by a host of high-end amenities and services. Upscale restaurants, local coffee shops, exclusive boutiques, and gourmet grocery stores have emerged to cater to the residents moving into these high end luxury residences. 
The presence of these businesses has helped transform this sought after borough into a destination where residents can enjoy a sophisticated lifestyle without sacrificing Brooklyn's distinct character.  
Brooklyn is also rich in culture and its artistic heritage has played a crucial role in attracting residents seeking a vibrant and creative environment. The borough's art galleries, theaters, music venues, and street art scenes have flourished alongside the rise of luxury living, blending luxury with cultural expression to create a unique and enriching experience. The infusion of wealth has provided financial support for artists, performers, and creatives, contributing to the borough's continued artistic growth.
As the concept of luxury living evolves, there is a strong focus on sustainability and eco-consciousness. Developers in Brooklyn have embraced green building practices, incorporating energy-efficient technologies, sustainable materials, and eco-friendly infrastructure into their projects. The integration of green spaces, community gardens, and environmentally-friendly transportation options has made luxury living in Brooklyn synonymous with responsible urban living.
Brooklyn's rise as a hub for luxury living represents a remarkable transformation that reflects the evolving desires and preferences of affluent residents. As the borough continues to attract a diverse range of professionals and creatives, the demand for high-end real estate and upscale amenities will likely persist. 
However, it is crucial to strike a balance between luxury development and preserving the unique character and affordability that initially attracted residents to Brooklyn. As the borough continues to evolve, the rise of luxury living must be accompanied by investments in infrastructure, community programs, and affordable housing initiatives to ensure a harmonious and inclusive future for all residents.
Neighborhoods that were once overlooked have now experienced a revitalization and are attracting high-end developers and upscale retailers. The increasing demand for these types of properties has prompted developers to create a diverse range of high-end residences, bringing opportunities for new businesses to flourish in these areas.
The rise of luxury living in Brooklyn signifies a remarkable transformation, presenting a mix of style, comfort, and convenience that defines the new era of luxurious living in this dynamic borough.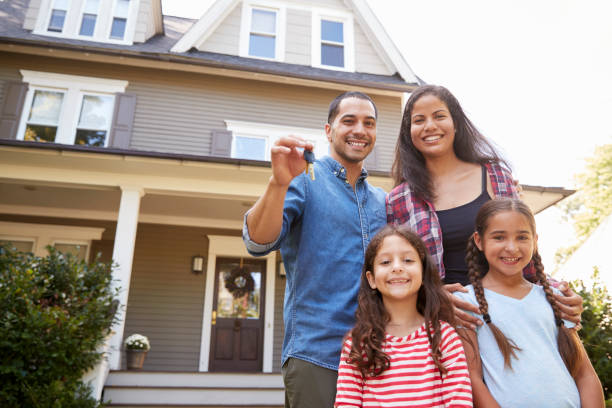 Congratulations, you've made the decision to purchase your first home and it's an exciting time. You're about to embark on one of the biggest financial decisions you will make in your lifetime so it's important you understand what it is you're about to take on. 
Information is power and educating yourself on one of the most important purchases beforehand will give you a clear understanding of what you're getting yourself into before you actually do. The home buying process has a language of its own and taking the time early on to understand will put you ahead of the game when you officially begin your search. Don't wait until it's time to sign the contract to educate yourself on the process. 
Even if you've purchased before, it's still a good idea to re-educate yourself and discover any new changes that have taken place in the real estate market. It's a lot to wrap your head around but if you know what to expect then it doesn't have to be as scary as you may think. 
Before you begin the search, it's a smart idea to start saving early. Having a strong down payment is important. Not only does it lessen the amount of the loan, in some instances, the stronger the down payment, the better your chances of your offer being accepted, especially in such a competitive market. 
It's also a good idea to find out your credit score and clean it up if need be. Credit scores typically range from 300 to 850 and while you don't need a perfect score to get the best mortgage rates, there are certain credit score requirements you will need to meet in order to obtain a mortgage.  
To qualify for the best interest rates, prospective home buyers should aim to have a score of 760 or greater. However, the minimum credit score requirements vary based on the type of loan you're going for along with who is insuring the loan so speak to your loan officer to find out where you need to be in order to secure funding.
Along with putting money aside early and cleaning up your credit, there are additional things to keep in mind as you prepare to jump into the home buying market.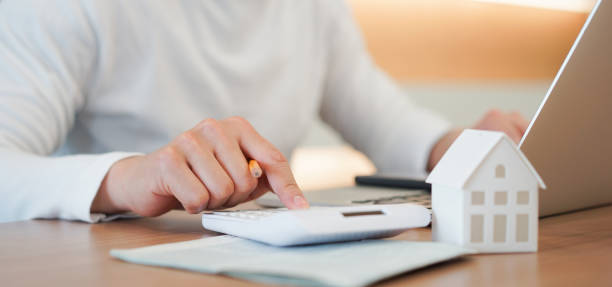 How much can you afford? – A common mistake potential buyers make is house-hunting before knowing how much they can actually afford. 
"First they should get pre-approved so they know what they can afford," explains Barbara LaBarca, Director at Brooklyn MLS and Broker/Owner at Coldwell Banker LaBarca.
Obtaining a pre-approval ahead of time is essential to the process. Why? Because you need to know the maximum loan amount you qualify for. You don't want to have your heart set on a house only to find out you're unable to afford it. Knowing the maximum amount you can spend will allow your agent to search for the homes in your range and save your time from viewing the ones that aren't.  
And second, without a pre-approval in hand, it's difficult to make an offer. Most real estate agents will not accept an offer to purchase without an accompanying pre-approval, especially in this competitive market. You need to come in strong, and that includes providing the documentation needed to show you can back up the offer you've made. 
Choosing the right realtor – Chemistry is key.  You're going to spend a lot of time with your agent so you need to mesh. You're about to embark on one of the biggest purchases of your life and you want to have a trusted real estate agent by your side. Your agent should be able to explain the ins and outs of the home-buying process, be familiar with the area(s) you're looking to purchase in, as well as understand exactly what it is you're looking for. Overall, they need to be immersed in the local market.
Referrals are a great way to find an agent. Ask around, talk to people you know who have already gone through the real estate process and ask them to give you an honest opinion on what their experience was like. 
And mostly importantly, you need to find an agent you can trust. Are they honest, and do they have your best interest at heart? It's always a good idea to speak to at least three agents before choosing someone to work with. Once you find the right agent, remember to be honest and transparent about what it is you're looking for so that from day one they can being finding you the right options.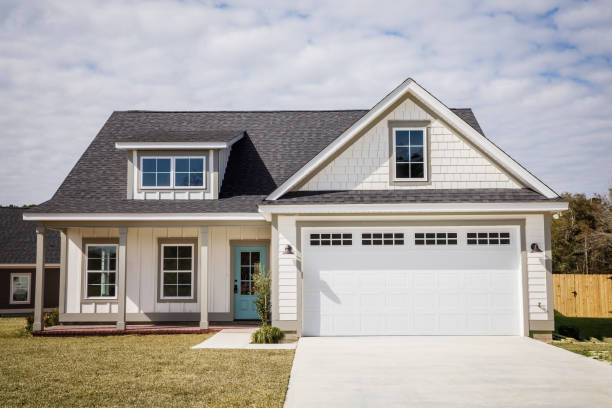 There is no perfect home – It's your first home and you've more than likely dreamed about the ideal place to put down roots. You don't want to settle but before you start looking, it's a good idea to write down the things you want out of your new home. 
What are non-negotiables and what are the aspects you can compromise on? No home is perfect and going into your search understanding that will make things easier. 
Maybe the home you fall in love with isn't in the specific neighborhood you had hoped to move to, or the home in your chosen area is a bit smaller than you originally planned. Knowing what your deal breakers are ahead of time will make it easier to accept that the home buying process, and the home you choose, may not be 100% perfect, and that's ok.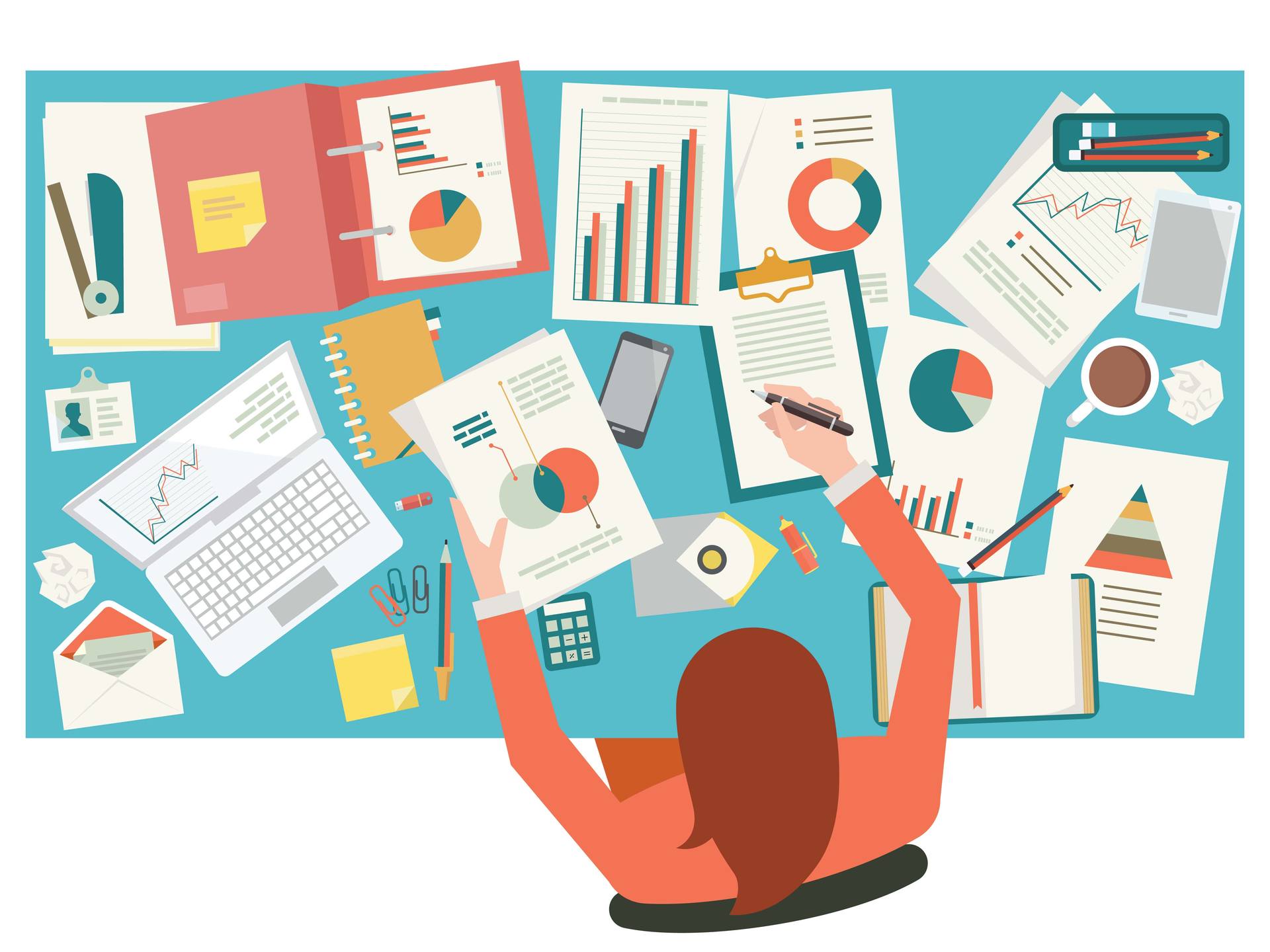 Do your homework – Ask yourself, what type of home fits your needs, what are your homeowner goals, and what type of property will best fit your lifestyle. Once you have the answers, start reading up on the different neighborhoods, taxes, schools, local attractions. Anything that is going to impact your life in a direct way once you settle down in a specific home / area, should be a part of your overall search.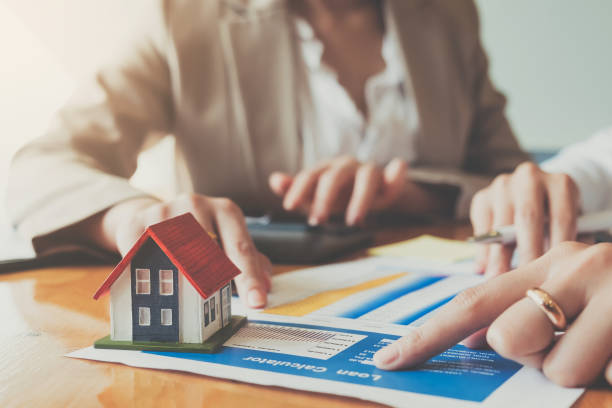 Understand the buying process – There are a lot of moving parts to the home buying process so having an understanding of each is important. Even before you start looking, you'll want to familiarize yourself with the different financing options available. Being informed could help you save money on interest, fees, and even your down payment. 
Knowing the different types of loans available will prove helpful when you sit down with your lender. Along with the conventional mortgage most people know about, other types of loans include the FHA, VA, USDA, Jumbo, and Adjustable Rate Mortgage loans. Each one has its pros and cons, and while they may not be right for everyone, understanding what is available will be helpful to the process.
"Besides their mortgage payment, buyers should consider that they will need to pay bills like 
their water bill, electric, and gas," explains LaBarca. "Taxes and insurance are included in the mortgage."
Choosing the right loan officer is as important as choosing the right agent. After your offer has been accepted, they will become the person you talk to often as they guide you through the next phase of the home buying process.
Whether you are obtaining funding directly from your bank, or working with a mortgage broker who serves as the middleman between lenders and borrowers, they should be able to help you in understanding the loan best suited for you, along with providing you the guidance needed when the application process begins. 
After you find a home, there are multiple steps (i.e home inspection, appraisal) that need to be completed before moving forward. This is when having a knowledgeable real estate agent is important. They will be able to explain these processes and continue to put your best interest first while these next steps take place. 
Buying a home can be overwhelming with many first time buyers dropping out of the market because they believe it's going to be too difficult. The process does have its challenges, but with the right team in place, it doesn't have to be as stressful as you envision. Working with the right people and educating yourself right from the beginning can make all the difference. 
In this digital world we live in, it's difficult to grow your business without implementing some form of social media marketing. Harnessing the power of social media allows real estate agents to create a digital footprint and connect with their audience on a personal level. 
Effective networking is all about building powerful connections, and the goal for agents is to become well-known within their respective communities as the go-to source for all things real estate.
From a marketing standpoint, social media platforms, whether it be Instagram, Facebook, LinkedIn, Youtube, should be a part of your business toolbox. Leveraging social media allows an instantaneous connection with the audience. It opens up your sphere of influence and referral base and allows you to connect with an unlimited number of people. That includes existing clients, potential new clients, and industry peers. 
Social media should be the tool you use on a consistent basis to promote your business and build your reputation. Just like the housing market itself, which is competitive, so is the real estate business. Within any city, you'll find hundreds of agents which is why it's important to position yourself as an industry leader. 
Maris Callahan, founder and CEO of Social Broker, a full-service content membership based platform that helps entrepreneurs build their brands and grow their business with social media strategies, knows firsthand the importance and power social media has for real estate agents. 
"Social media is no longer optional in the real estate industry," explains Callahan. "As a real estate agent, there is nothing more important than staying top of mind among your sphere of influence so that your clients, friends, and contacts remember that you're in real estate before they even need you."
Having worked in a real estate brokerage firm as the director of communications, Callahan saw the impact social media could have on individual real estate agents and small teams. Passionate about connecting through social media and recognizing a need for more education and resources in the real estate space, is one of the reasons she decided to launch a business that would help agents grow their business organically by using social media platforms more meaningfully to acquire new business.     
Ask any agent and they'll tell you, a good deal of their business comes from referrals. Reaching out to current and past clients is one way to get referrals while using social media to network is highly effective in generating new business. The more you market yourself, the better your chances are of being successful. 
And while every agent should use this type of self-marketing, it is only as effective if you do it correctly. You want to keep your followers interested and engaged so that they will look forward to the next piece of information you share.   
That also includes networking with professionals and peers within the industry. Following other real estate agent's social media pages and engaging on posts allows you to see how they're marketing their business, opens up the opportunity to ask questions, as well as gain additional knowledge about the business as a whole. 
The use of social media in the real estate business is not new, and many agents have already been utilizing these platforms so standing out can be a challenge. Create a social media plan before you start randomly posting. Map out what you want to share and then look for a social media scheduling tool that will allow you to schedule your content in advance. There are many different ones available so do a little homework before getting started. 
Next, decide on a realistic schedule. How often will you be able to post? Is it two, three, or even four days a week? Once you decide, stick with the pattern. Keep in mind, you can always increase the number of days you post content but you don't want to decrease. As Callahan points out, "As with so many things, you'll get out of social media what you put in." 
Now, think about your followers. Before you decide on what type of content you plan to share, ask yourself, is it useful to them? Not all of your posts should be listings. You want to be a resource to buyers and sellers in your local market and you can do so by sharing relevant information. 
"Social media doesn't work if you're only posting your listings, or if you 'ghost and post' once a week," says Callahan. "Social media is a long-term strategy that relies on consistency – posting regularly, having variety, posting different types of content, and a balance between business and personal content." 
A good rule of thumb is to follow the 80/20 rule. Eighty percent of your social media should contain something of interest to your client. Think of it as establishing yourself as an expert. The remaining 20% of your posts can be about your business. 
So exactly what type of content should you be posting to garner the most engagement from your audience? Think of the following three pillars when creating something of value for your audience. 
Educate – Answer popular questions potential buyers and sellers might have, share a quick tip or a customer review. 
Entertain – Pose a fun question to your audience to try and get them engaged in the conversation, create a holiday -themed post, or share a meme that's relevant to the real estate industry. 
Inspire –  Share an accomplishment or an inspirational quote, as well as give your audience a behind the scenes look at what you do. 
To help get the creative juices flowing we've listed a few types of content you'll want to start creating. 
These types of posts are also conversation starters so be sure to follow up with any comments or messages you receive from followers on your posts. This kind of engagement can lead to a valuable connection with a buyer or seller. 
We know that getting in the social media game can feel overwhelming. It's a full-time job and as a real estate agent, chances are you don't have the time to commit to social media. If that's the case, don't let it be the reason why you don't have one. 
If you lack the time or skills to create a polished and professional presence that's where Callahan and her team come in. With three different membership plans to choose from, they assist real estate agents with the content and strategies needed to excel in the social media space. "If you follow our strategies, use our content and incorporate your personality into your social media presence, you will, over time, generate leads on social media," says Callahan. 
If you still haven't fully committed to establishing yourself on social media, remember this, you are your best billboard!
As we prepare to wrap up a record-breaking year for real estate, potential homebuyers are wondering if 2022 will bring more of the same.  Despite the fact there were sellers a bit apprehensive to make a move during the pandemic due to economic volatility, the real estate market in 2021 saw a record setting boom.
Sales were at an all-time high while mortgage rates were at an all-time low. The combination of the two created a favorable sellers' market with tighter competition amongst buyers. With interest rates expected to remain low in the upcoming year, homebuyers looking to make a move in the coming months should start preparing sooner rather than later.
Being one step ahead of the competition is a good idea especially if inventory remains low. While the housing market may pick up with additional inventory right after the new year to satisfy buyer demand, there's no guarantee.
One way to stay on top of the real estate market is to work closely with an agent. Buying a home is not as simple as we'd like it to be, but the process doesn't have to be as stressful as you might believe it will be. While buying a home is no simple task, working with a real estate agent offers you overall support each step of the way. Their knowledge of the local market coupled with the skills to get you where you need to be will alleviate some of the stress that often comes along with buying a home.
Before starting the home search and teaming up with a local real estate agent, there are a few questions to ask yourself so that when you do find the right place to call home you'll be ready to move forward.
Ask yourself, is my credit score in good shape? If it isn't, take the necessary time needed to boost it up to where it should be before you begin applying for a mortgage. Your credit score is an important factor when it comes to obtaining a loan. Not only does it affect whether you'll get approved, it also affects the rate at which you'll qualify.
The higher the score, the more likely you are to get approved at a more favorable interest rate. There are different types of mortgages, each with their own credit score requirements. It's a good idea to talk with a mortgage lender ahead of time to gather information on all of the various loan requirements. That way, once you obtain your credit score, you'll know exactly where you stand.
Once you obtain your credit score, there may be a chance you'll need to boost it up. Make sure all bills are paid on time and if possible, pay down as much of your existing credit card debt (if not all) before starting the mortgage process.
If you plan to purchase a home in the near future, resist opening any new lines of credit as this will affect your credit score. While the discount many stores offer with the opening of a new credit card may sound enticing, resist the urge to apply. You may save a few dollars today, but long-term this can hurt you when applying for a mortgage.
And lastly, when looking over your credit report, check it carefully for any potential errors. If anything looks incorrect or even suspicious, you'll want to correct and/or rectify it before starting the mortgage application process.
With home prices being on the higher end of the spectrum, agents and their buyers are seeing sales for over asking price, whether it be the result of a bidding war or anxious buyers offering higher to secure an acceptance.
To remain in the game in such a competitive market, having a strong down payment shows a strong interest in the property and a commitment to get the deal done. While there isn't a specific number required to put down, many times buyers hope a larger number will help them get their offer accepted over the competition.
Plenty of lenders will allow you to put down less but on a conventional mortgage you'll be required to pay private mortgage insurance (PMI).  While mortgage insurance isn't a bad thing, it's an additional expense homebuyers tend to try and avoid especially with home prices being falling on the higher side. Why add to your monthly payment if you don't have to?
Research different neighborhoods
Before heading out with an agent, conduct a bit of research on home prices in the different neighborhoods. This will give you a better idea of which areas are more feasible. Together with your real estate agent you can create a game plan and focus on the properties that fit within your budget. There's nothing worse than falling in love with a home that exceeds your finances.
It may come as a surprise but yes, there is a day recognizing one of our favorite caffeinated beverages.
In 2014, the International Coffee Organization declared October 1st as International Coffee Day, with National Coffee Day being celebrated two days earlier on September 29th. Both days give coffee lovers an occasion to celebrate their favorite beverage, which just so happens to be the most consumed drink in the world, as well as a great way to learn more about this ancient drink.
With a very long history, the start of coffee can be traced back to around 700 AD. As time progressed, so did coffee itself, receiving more attention and eventually progressing into the drink it is today. These days the caffeinated beverage is regarded as one of the greatest crops. It's safe to say, coffee lovers have been enjoying their favorite "Cup O' Joe" for a very long time!
If you are an avid coffee drinker, then you know what it feels like to smell the aroma of a freshly brewed pot. Day in and day out people all over the world wake up anticipating that first sip. Whether you need that first cup the moment you wake up, to get the day started, or even to help you make it through the day, there are so many ways to enjoy all of the different kinds of blends.
Did you know….
The U.S. spends more than $40 billion on coffee each year and on average, Americans drink about 146 billion cups of coffee every year? That's a lot of coffee! In addition, 64% of adults consume coffee daily, with the average person drinking approximately 3.1 cups per day.
Coffee also works as an anti-stress substance thanks in part to the dopamine and serotonin. Caffeine is one of the most common stimulators of the central nervous system and for some people having a cup of coffee calms their nerves. For others, just the smell alone can do the trick.
Another perk, it's actually good for you! Coffee has many powers – it can wake you up, aide you in being more productive, and has some good health effects. It's also a great source of antioxidants.According to a health publishing study conducted by Harvard, coffee drinker's tend to live longer and have a reduced risk of cardiovascular disease.
You've heard the saying, a "Cup O' Joe," but did you ever wonder, "who's Joe?" During President Woodrow Wilson's presidency, Navy secretary Josephus Daniels banned alcohol from all warships during WW1. Sailers needed a replacement and coffee was it. Sarcastically, they called it "Cup of Jospeh."
Right after water, coffee is the most consumed beverage. It is also the second and largest traded commodity, right after crude oil.
Nowadays, there are many different kinds of coffee to choose from. Whether you enjoy a latte, a cappuccino, an espresso, or maybe an Americano, the different blends, strengths, and flavors provide coffee lovers with an array of options.
With National Coffee Day right around the corner, what better way to celebrate than to try a a new coffee inspired recipe, a new flavor, or even a completely different brew than you normally drink.
Along with the larger coffee chains, there are many wonderful local coffee shops where you can grab your favorite brew. Brooklyn is filled with endless choices so ask around, check out your neighbored, or do a search online to discover some of the borough's popular spots and hidden gems. To help you get started, we've compiled a few local shops to help you celebrate the day.
Sey Coffee – Located in the East Williamsburg section of Brooklyn, the cafe offers coffee lovers a unique experience. With it's bright and airy atmosphere, this contemporary micro roastery serves a variety of the most dynamic and complex coffee selections.  18 Grattan Street, Brooklyn, NY 11206
Brooklyn Perk – Serving up peace, love, and unity along with their coffee, this local coffee shop, located in the Prospect Lefferts-Gardens section of Brooklyn offers cool vibes and a wide assortment of caffeinated beverages to choose from, along with a selection of sweet treats. 605 Flatbush Avenue, Brooklyn, NY 11225
Cup of Joe Coffee Co. – This vintage-inspired boutique coffee shop offers its customers the feel of a neighborhood cafe with the convenience of a quick service shop. Here you'll find only the highest quality beans that are freshly roasted to perfection. 7407 5th Avenue, Brooklyn,NY  11209
Social House Cafe – This Williamsburg cafe offers not only an array of different coffees (the beans are imported directly from Italy) but their fall lattes, which include Nutella, lavender, and white chocolate, are the talk of the neighborhood. Along with your coffee, you can pick up a delicious French pastry or take a seat and enjoy a dish from their brunch menu. 60 Broadway, Brooklyn, NY  11249
Pep Bakehouse and Coffee Shop – With four locations within Brooklyn, Pep Bakehouse and Coffee Shop is a true artisan bakery, serving up fresh croissants and pastries daily using only fresh, local, and natural ingredients. And when it comes to their coffees, they work with the best Italian and Columbian manufacturers. From the wide assortment of baked goods, chances are you won't be leaving empty-handed.
To help celebrate this caffeinated holiday, the Brooklyn MLS has teamed up with some local coffee businesses in bringing you some of the finest roasts. From September 29th – October 1st, we'll be giving away one coffee basket per day. Participants will have the chance to win one of the following three:
BKG Coffee Roasters: BKG Brew Kit (v60 pour over, coffee filters, two bags of coffee-$40)
Brooklyn Roasting Company: Winter Gift Set (two tins of seasonal winter blend coffee and a mug-$40)
Variety Coffee Roasters: v60 Kit (Hario v60 brewer, coffee filters, and a box of coffee-$40)
To enter, follow the Brooklyn MLS on Instagram and Facebook. Like our post, comment, tag a friend or two (more tags = more entries). Share the post to your Instagram story for extra entries!
However and wherever you choose to celebrate, Happy National Coffee Day!
Images Curtsy of Coffee Geek
After a long, cold winter, springtime is back and bringing with it bright sun, breezy filled days, and a breath of fresh air. People feel energized and ready to tackle the tasks of cleaning and decluttering.
Spring is long considered the best time to sell a home, but before contacting your local real estate agent, you'll want to ensure your home is squeaky clean. This goes beyond the general housecleaning chores—you're going to want to do a deeper dive which is sure to make a huge difference to potential buyers.
Like the saying goes, "you never get a second chance to make a first impression," and when it comes to your home, you're going to want to "wow" potential buyers from the moment they arrive.
The outside of a home is just as important as the inside and oftentimes, buyers will have already formed an opinion before they've made it to the front door. Which is why landscaping, even if it's minimal, of the front and back property should be on your to-do list.
Whether you're looking to put your home on the market now, or just want to clean away winter's mess, we've put together a list of tips to help you get started.
Outside Cleanup 
In order to prep your lawn for spring, you'll first need to clean away all of the debris left behind from winter.
Planting new flowers and adding some potted plants will give the front of your home some curb appeal. Local nurseries and garden centers are a great place to find everything from flowers and shrubbery.
Ensure walkways remain clear and easy for visitors to navigate.
Replace or repair the mailbox – if it's old or damaged it's going to stand out. You can purchase a new one at your local hardware store.
Pressure wash the outside of the house. If you don't own a power washer, you can either rent the machine or employ the services of a company to do the job for you.
Other areas such as windows, fences, pavers, and decks are usually in need of a good cleaning to wash away the winter grime.
Don't neglect the gutters. If clogged, they can overflow and cause water damage not just to the exterior, but also to the interior as well.
Stage the Backyard
When cleaning out the yard, make sure to get rid of anything that is old or broken. Chances are when you move, it won't be something you're going to take with you, so now is the best time to dispose of anything unwanted or in poor condition.
Just like you've done in the front of your home, remove any dying plants and scatter a few flowers or pots around to give the area a pop of color.
Steam Clean Carpets
Floors often take a beating from the outside winter weather that's tracked inside. If you have carpets, get them steam cleaned. If your home consists of hardwood, use a wood cleaner to bring back the shine. Same goes if your floors are tile or marble. If it's not a job you want to personally take on, consider a professional cleaning service to get them in pristine condition.
Floors, walls, and ceilings are all areas potential buyers pay close attention to so it's important they're as clean as possible.
Let in the Light
Wash windows, inside and out, to ensure they sparkle.
Wipe down all blinds, clean curtains and drapery, and polish the mirrors.
Dust all light fixtures, especially ceiling fans which tend to collect a lot of dust, and replace any burnt out bulbs.
Any time you show your home, you'll want to let in as much natural sunlight as possible. A room filled with light will feel warmer and more inviting.
Deep Clean Kitchen and Bathrooms
These are the biggest selling points in a home, so it is extremely important they are not only sparkling clean, but also presented in the best light.
Cabinets should be wiped down, countertops and appliances cleaned, drawers and cabinets organized, grout between the tiles cleaned, and if necessary, re-grouted.
Countertops, whether in the kitchen or bathroom, tend to become cluttered. Whatever's out that doesn't need to be, remove it. At some point you'll need to pack it up so why not get a head start. Having less out allows potential buyers to visualize the space and imagine themselves in it.
Declutter & Organize
To ensure rooms look as open as possible, leave out only the essentials, everything else, box up. A home will look bigger when it's not filled with stuff. Remember, the goal is to have a potential buyer envision themselves living in the home.
Keep closets organized as buyers tend to always peek inside.
Boxing up possessions that aren't used on a daily basis will not only make it easier for you to do a deep cleaning, but you'll also have a head start on packing.
It's the year of the White Metal Rat and beginning January 25th, the people of the culture, and others as well, will take part in celebrations for Chinese New Year (often referred to as Lunar New Year globally).
"The Lunar New Year means new beginnings, incoming good luck, and wiping away any ill fortune and bad luck from the prior year," says Delton Cheng, Board of Director for Brooklyn MLS.
This time of celebration includes dinners, dragon and lion dances, lantern festivals, firecrackers, and lucky red envelopes (hongbaos) filled with cash. The dragons are a symbol of China's culture and believed to bring good luck, therefore, the longer the dragon is in the dance, the more luck it brings to the community.
Cheng, who was born and raised in Flatbush, recalls New Year's celebrations filled with fireworks, all types of Chinese candies, and the elders giving out the "good luck money" to unmarried young ones. Homes were also decorated with plum blossom and pussy willows as they are the most sought after flowers of this season.
"It's all about gathering with family and enjoying a reunion dinner, the most important meal of the year," says Cheng.
These festivities take place throughout the various Chinatown communities within NYC, including Sunset Park, the largest Chinatown in Brooklyn (and all of New York).
In research conducted back in 2017, it was shown that New York City is home to the largest Chinese-American population with over half a million people. In the city of Brooklyn alone, not only can Chinatown communities be found in Sunset Park, the next biggest areas are located in Bensonhurst and Sheepshead Bay (Avenue U), along with smaller, yet burgeoning communities within Bay Ridge, Borough Park, Coney Island, Dyker Heights, Gravesend, and Marine Park.
Dating back to the earlier part of the 20th century, Sunset Park, which got its name from the park itself, was then known as "Little Norway" due to the influx of Norwegian immigrants who comprised most of the neighborhood.
But by the 1950s things had changed; the people were moving out and the area increasingly turning sparse. It wasn't until the 1980s, when Chinese immigrants started to settle into Sunset Park that one of the city's most vibrant and thriving Chinatowns began to develop.
A few years later, the first Chinese-American grocery store, Winley Supermarket, laid down roots on the corner of 8th Avenue and 56th Street (34 years later they're still serving the people of Brooklyn). While many storefronts remained abandoned, more and more immigrants began moving into the area, escaping the higher cost of rent in Manhattan's Chinatown for the one that was beginning to grow right here in Brooklyn.
Fast forward to 2020 and the neighborhood has become one of the city's most diverse, and "coolest" areas.  Along with beautiful brownstones are the breathtaking views of downtown Manhattan, downtown Brooklyn, Staten Island, and even some parts of New Jersey.
The community has seen a transformation since those earlier days when 8th Avenue was lined almost entirely with empty stores. Now, the main drag, which runs from 49th to 60th Street, is the heart of Brooklyn's energetic Chinatown, having transformed the area into a bustling destination. It's here you'll find open air markets, selling things like fresh Chinese vegetables and seafood, a variety of specialty Asian foods and ingredients, especially at the Fei Long supermarket (which also has a food court on the third floor, offering a selection of nine different stalls serving up distinctly different styles of Chinese cuisine), along with numerous Chinese, Vietnamese, and Malaysian restaurants.
And while the community is consistently lively, things are about to kick into high gear as residents of Sunset Park prepare for one of their biggest and most anticipated events, the Brooklyn Chinese-American Association's Lunar New Year Parade which will take place on Sunday, January 26th. The parade will begin at 50th Street and 8th Avenue with performances starting around 11am, although it's a good idea to arrive earlier to ensure a good spot along the parade's route.
Established in 1988, the "joyous celebration held on a dreary street brought together people of diverse ethnic backgrounds and successfully marked a turning point for Sunset Park," according to the BAC's website.
In addition, Brooklyn is also home to some of the best Chinese cuisine. With the New Year right around the corner, there is no reason why you will need to go any further then Brooklyn in search of excellent eats!
Mister Hotpot – One of the tastiest spots for Hong Kong-style hot pot, diners can dip a variety of meat, vegetables, and noodles into a bubbling broth (think fondue). Along with the food, you'll also find pop music pumping throughout this trendy hot-spot. (5306 8th Avenue, Brooklyn, NY 11220).
Grand Sichuan House – It's been called the best in Bay Ridge, serving up authentic spicy Chinese food.  This traditional Sichuan- style cuisine offers up choices like Dan Dan noodles, soup dumplings, and cumin flavored beef, to name just a few. (8701 5th Avenue, Brooklyn, NY  11209).
Lucky 8 – This Cantonese style cooking focuses on both fresh meats and seafood, some of which you can see swimming in the restaurant's tanks. Caught live and cooked on the spot, diners can choose from numerous types of fish. Whether you're looking to take out or dine- in, it's a great spot to enjoy the Chinese New Year. (5204 8th Avenue, Brooklyn, NY  11220)
Park Asia – Offering both dim sum and traditional Cantonese dishes, the restaurant offers diners two floors of beautiful dining space, making it a great location for events as well. (6521 Eighth Avenue, Brooklyn, NY  11220)
East Harbor Seafood Palace – Although this dining spot is located in Brooklyn, you'll feel like you're eating in a Manhattan hot-spot when you sit down at this wildly popular and always crowded Chinese restaurant. Offering a huge selection of classic dim sum dishes, diners will also find an extensive menu to choose from. (714 65th Street, Brooklyn, NY 11220)
Buntopia – If it's low calories dishes you're looking for, look no further than this vegan friendly sushi spot serving up fusion and healthy cuisine for everyone.  (994 Broadway, Brooklyn, NY  11221)
Kathy's Dumplings – Whether you choose to dine in or take out, it's here you'll find both a variety of dumplings and a modern interpretation of classic Chinese dishes.  (7924 3rd Avenue, Brooklyn, NY  11209)
Joe's Bakery – If you're looking to get your dum sum fix on, this Chinese style bakery is the perfect choice. (8517 18th Avenue, Brooklyn, NY  11224)
As Brooklynites and the neighboring boroughs come out to enjoy and embrace the beauty of the culture, Cheng is proud, and thrilled to see the Chinese community flourishing in New York City. "Home ownership is the American dream and with support and contributions of Brooklyn MLS, the growing Chinese and Asian community here in Brooklyn can obtain that dream!"
What was once an isolated, rural summer resort town in the late 19th century, Bay Ridge, formerly known back then as "Yellow Hook," is a neighborhood that continues to exude a small-town feel while still being part of a much larger city.
With an overall estimated population of 2.6 million, approximately 87,000 are residents of Bay Ridge, an area that is bounded by Sunset Park on the north, Dyker Heights on the east, the Narrows and Belt Parkway on the west, and Fort Hamilton Army Terminal and the Verrazano-Narrows Bridge, visible from almost everywhere in this neighborhood on the south.
Renamed in 1853 to avoid any negative connotations with what was an outbreak of yellow fever, wealthy residents were drawn to the area's natural beauty and built country homes along Shore Road, overlooking the water. Today, luxurious homes line this waterfront stretch between 80th and 83rd Street.
Bay Ridge is home to a mixture of co-ops, condos, and rentals, but is well-known for its single and multi-family homes. As a result of neighborhoods located closer to Manhattan (i.e. Williamsburg, Greenpoint, Bed-Stuy) becoming almost as expensive as the city itself, residents have been traveling a bit more south to look at property in Bay Ridge.
"Brooklyn residential real estate continues to evolve as we see the popularity of neighborhoods change each year," says Rich Schulhoff, CEO of Brooklyn MLS.
Although the commute to Manhattan is a bit longer, potential home buyers who want to reside in Brooklyn are finding a substantial savings over the other areas, making Bay Ridge a bit more affordable.
Named in 2010 as the 12th most livable neighborhood in NYC by New York Magazine, what sets Bay Ridge apart from some of the other areas in the borough is not only more affordable prices, but the chance to be a part of a close-knit community.
Interesting fact – Almost 100 community organizations exist in Bay Ridge
Between Fourth and Fifth avenues is "Doctors' Row," the neighborhood's first historic district consisting of 54 row houses on Bay Ridge Parkway. Dating back to the mid-20th century, doctors moved to the block and practiced medicine in their basements. Many long standing Brooklynites can recall traveling to the area when they were younger for a doctor visit.
Today, "Doctors' Row" continues to be a hub for medical professionals, maintaining that long-standing tradition occupying the area.
The neighborhood's main drag runs along 86th Street where shoppers can find both big chain stores like Century 21, TJ Maxx, and the Gap, along with smaller mom-and-pop shops.
When it comes to dining out, you can find just about anything you want in Bay Ridge as the borough has some of the best restaurants and bars. With so many options to choose from, you'll never be at a loss on where to go. Some must-have spots include:
Gino's – The Italian eatery first opened in 1964 and has been a staple amongst the locals ever since. (7414 Fifth Avenue, Brooklyn, NY 11209)
Tuscany Grill – Serving contemporary Tuscan food, this cozy Italian restaurant serves up a comfortable vibe. (8620 3rd Avenue, Brooklyn, NY 11209)
Tanoreen – Considered by many to be the best Middle Eastern eatery in the city, patrons will find a blend of classic Palestinian and Middle Eastern home-style cooking. (7523 3rd Avenue, Brooklyn, NY 11209)
Elia – When you step inside you'll feel as if you've been transported to a Greek village tavern, serving up some of the finest Greek dishes with the chef's modern day interpretations. (8611 3rd Avenue, Brooklyn, NY 11209)
Positano – This upbeat Italian restaurant features an outdoor dining area, perfect for when the weather is warmer. (10018 4th Avenue, Brooklyn, NY 11209)
Baci – Authentic Italian cuisine with a classic modern twist in the heart of Bay Ridge. (8424 Third Avenue, Brooklyn, NY 11209)
Ponte Vecchio – A staple in Bay Ridge for over 35 years, this authentic Italian restaurant offers a large variety of options for even the pickiest of eaters. (8810 4th Avenue, Brooklyn, NY 11209)
Paneantico – This bakery cafe has been serving family inspired recipes from Italy for the past 20 years. Along with a selection of pastries and desserts, breads, and coffee, diners can enjoy breakfast, lunch and dinner options as well. (9124 3rd Avenue, Brooklyn, NY 11209)
Vesuvio Restaurant & Pizzeria – Established in 1953, this family-owned restaurant in the heart of Bay Ridge serves up Neapolitan home-style cooking. They also have a private party room and specialize in off-site catering.
Whether you're looking to grab a sweet treat after dinner, or something to bring to family and friends, the following spots are a must if you're in the neighborhood:
Little Cupcake Bake Shop – A neighborhood staple, the bakery specializes in wholesome traditional American desserts, and uses only the freshest, sustainable ingredients, which are locally sourced and made on-site every day. The "Brooklyn Blackout Cake" has been hailed by Food and Wine as the "Best Chocolate Cake in America." (9102 Third Avenue, Brooklyn, NY 11209)
Mike's Donuts & Coffee – Serving Bay Ridge for over 30 years, this neighborhood staple is a family affair. With around 35 different kinds of donuts, baked fresh twice a day on premise, customers can grab a cup of coffee and a real "New York tasting donut."
Along with excellent food, Bay Ridge is widely known for their bars, with over 40 different watering holes to choose from. Some of the popular spots include:
The Pour House – A bar with a real neighborhood vibe, patrons can choose from a variety of different beers and whisky while catching up with friends or making new ones. (7901 Third Avenue, Brooklyn, NY 11209)
The Wicked Monk – An authentic Irish pub, offering live music on the weekends. Once you walk through the door, you'll immediately feel as if you've been transported back to a Gothic Irish Monastery. (9510 Third Avenue, Brooklyn, NY 11209)
Lock Yard – The 1300 square foot heated beer garden is the perfect spot to hang out with friends. (9221 5th Avenue, Brooklyn, NY  11209)
The Kettle Black -Serving up some of the best wings in town, Kettle Black was named by Food and Wine magazine as "One of The Top 5 Wing Joints in America." (8622 3rd Avenue, Brooklyn, NY 11209)
Salty Dog – This renovated fire station is a popular neighborhood hangout. You'll find a vintage firetruck displayed inside this full service bar and restaurant. (7509 3rd Avenue, Brooklyn, NY11209)
The Owl's Head – Named after a local park, this intimate bar offers up a curated wine and beer list along with small bites. (479 74th Street, Brooklyn, NY 11209)
When it comes to finding things to do in Bay Ridge, any one of these options is a great choice to explore:
Owls Head Park – Bay Ridge's version of a mini Prospect Park, Owl's Head is a great spot for a picnic or BBQ with family and friends. Dog owners can also bring their four-legged friend for a run in the dog park.
69th Street Pier, aka American Veteran's Memorial Pier – This spot is a fisherman's delight and the benches that line the pier are make it a great location to watch the sun set.
John Paul Jones Park, aka "Cannonball Park" – A landmark dedicated to Revolutionary War patriot John Paul Jones, the park received its nickname from the 58-ton Civil War Cannon that's on display.
The Belt Parkway Promenade – The area measures approximately 4.5 miles along the Belt Parkway from 69th Street pier to Bensonhurst Park. The paths are wide enough for a bike ride, a run, or even a nice long walk. Along the way you can see Manhattan, the Statue of Liberty, and some of the most beautiful sunsets.
Bay Ridge still remains home to many lifelong residents who have grown up in this "small-town" neighborhood along with attracting a new generation of homebuyers looking to plant roots in the borough.