The home-buying process can be both exciting and even a bit scary all at the same time. While the process of searching for a new home means the start of new beginnings, it can feel overwhelming due to a variety of reasons.
Real estate can be competitive in nature, especially in markets with low inventory, the demand becomes greater. The urgency to act quickly can bring on a level of stress, especially when unfamiliar with the overall home-buying process, which is why working with the right real estate team is important. 
An experienced agent will be able to help guide you through the process and answer any questions along the way. Not only are they plugged into the neighborhoods, they're connected with the right people to assist in the overall buying process.
Beyond the financial side is the emotional aspect. Excitement and anticipation are always a part of the rollercoaster the home buying process brings along – each time you step inside another house, you're trying to envision whether or not this one actually feels "like home." 
But regardless of whether you're a first-time buyer, a mix of emotions comes along with the process. This is another reason why having a good real estate agent can provide invaluable emotional support. They understand the emotions buyers are experiencing and can offer guidance and reassurance, along with their expertise throughout the process.
Buying a home involves several steps before reaching the closing table. Understanding mortgage options, calculating affordability, securing down payments and closing costs, wading through and understanding the paperwork are all contributing factors.
To assist you in navigating the real-estate waters, we're breaking down the first five key terms  you'll encounter during your home buying journey in our two part series.
1. Pre-approval-  Before starting the home search, you'll want to have a pre-approval letter, a preliminary approval for a mortgage loan based on your financial profile. Getting pre-approved allows you to have a clear understanding on how much of a loan you will be able to borrow. This will help your agent in finding homes to show you within your price range. Most selling agents require a copy of the pre-approval letter to be submitted along with the offer. 
2. Home Inspection – Once an offer is accepted, most buyers will want to have a thorough examination of the property's condition conducted by a licensed home inspector. While not required, home inspections help to identify any potential issues or needed repairs, helping buyers make informed decisions. Depending on the report's findings, your attorney can negotiate repairs on your behalf.
3. Earnest Money Deposit- The money is a sign of "good faith" and commitment to purchasing the home and is given at the signing of the contract and held in escrow until the closing of the transaction. The specific amount varies but typically it is a percentage of the home's purchase price. It's common for earnest money to range from 1% to 3% of the purchase price, but this can be higher or lower depending on various factors. In a competitive market, a higher down payment might make your offer more appealing to sellers. 
Always consult with your real estate agent to review the terms of the purchase agreement to understand the conditions related to the earnest money deposit.
4. Escrow – Typically, an escrow account is used for two reasons – to hold the earnest money deposit until the closing of the deal, and for certain types of loans such as a mortgage. An escrow account may be set up to manage ongoing payments for property-related expenses, including property taxes and homeowners insurance.
When you hear the term "in escrow" it means that all of the items in the escrow account are held with an escrow agent until the conditions of the escrow agreement have been met. Once they are, you'll hear the term "escrow is closed." 
5. Appraisal – During the mortgage approval process a licensed appraiser will conduct an assessment of the property's value. A lender will use the home appraisal to ensure the home's value is sufficient to cover the mortgage. This protects both the buyer and lender from overpaying for the home.
Stay tuned for our next article where we'll dive into the remaining five important key terms in the home buying process.
Historic homes are an integral part of Brookly's landscape. Founded in the 17th century, the borough is rich in architectural and cultural heritage. 
Within each neighborhood, you'll find an abundance of historic homes that span various architectural styles and periods, reflecting the diverse history of the area. This legacy has also made Brooklyn a hotspot for people who appreciate and value historical architecture and the unique charm it brings. 
The cultural significance of many homes and the strong sense of community pride in preserving the borough's heritage is the catalyst behind the renovations of many historical properties.
Renovating a historic home can be a rewarding yet challenging endeavor. Anyone who has renovated a home, historic or otherwise, will tell you it is a big undertaking but one that is incredibly rewarding. 
Historic homes in Brooklyn often come with unique architectural features and a rich history and when it comes time to renovate them, they often come with their own set of challenges due to the need to balance preservation with modernization. 
That's not to say one  shouldn't take on the renovation of a historical home. As long as you understand the challenges ahead of time, navigating through the process won't be as difficult. In the end, the reward outweighs any of the hurdles it may take to get there. 
Some of the common challenges faced in renovating historic homes include:
Regulatory Hurdles
Historic homes may be subject to strict preservation regulations which would require approval from local historic preservation boards. These regulations can limit design choices and add time and complexity to the renovation process. 
According to the City of New York's official website, owners of a NYC landmark or a building located within a designated NYC historic district, must receive a permit from the Landmarks Preservation Commission (LPC) before performing any type of work. Owners of these properties also need a permit from LPC for any work that requires a permit from the Department of Buildings (DOB).  Before moving forward on any projects, do your homework to ensure all requirements are addressed prior to getting started in the renovation process. . 
Budget Constraints
Home renovations in general can be costly. When looking to renovate a historic home, take into consideration the cost to restore certain aspects to its original features, the use of specialized materials, and compliance with preservation requirements, all which can significantly increase the project costs.
Aging Infrastructure
You may find outdated electrical, plumbing, and HVAC systems in a historic home. Updating these systems while preserving the home's historical character can turn out to be complex and costly. 
Hidden Issues
In many older homes (historical or not) you may find structural problems such as mold, termite damage, or lead paint. These issues can be challenging to uncover and address. 
In addition, these types of issues drive up renovation costs. Make sure to have your home inspector look for any potential situations that will add additional costs on top of your home renovation costs. 
Limited Modern Amenities
Historic homes often lack the modern amenities and space configurations that are desirable to many homeowners, such as open floor plans, larger bedrooms and bathrooms, en suites, and spacious closet space. Integrating these amenities while maintaining historical integrity can be tricky.
Despite the challenges, renovating a historic home can be rewarding because it allows homeowners to preserve a piece of history and create a one-of-a-kind home that reflects both the past and their personal vision.
Some of the rewards to renovating a historical home include:
Unique Character
Historic homes in Brooklyn often feature architectural details, craftsmanship, and historical significance that cannot be replicated in newer constructions. Owning a piece of history can be immensely rewarding.
Community and Aesthetic Value
The restoration of a historic home helps to maintain the distinctiveness of a neighborhood, making it more attractive. These areas often have a strong sense of community, and homeowners take pride in preserving the unique character and charm of the neighborhood. 
Resale Value
Well-preserved historic homes tend to hold or appreciate in value over time, making them a potentially wise investment.
Tax Benefits
Some local governments offer tax incentives or grants for the restoration and preservation of historic properties, which can help offset renovation costs. In the State of New York, tax incentives for the rehabilitation of historic commercial and residential properties, and historic barns are available. Certain qualifications apply so be sure to do your research before moving forward with any renovations.  
Personal Satisfaction
Restoring a historic home can be a labor of love, and many homeowners find immense satisfaction in bringing an older structure back to its former glory.
Despite the challenges that may arise when taking on a historic home renovation, many homeowners find the rewards of preserving and renovating historic homes to be worth the time and effort. The unique character, historical significance, and the satisfaction of breathing new life into an old structure often outweigh any of the potential difficulties they may face during the renovation process.
In an era where being environmentally conscious is no longer a choice but a necessity, being a homeowner gives you the power to make impactful changes that can help reduce your carbon footprint and be a part of the change in creating a healthier planet. 
Our homes are more than just four walls, they are the foundation in which roots are planted and families are made. It's within those walls where we make mindful choices and have the ability to incorporate sustainable practices into our everyday lives.
The choices we make allow us to do our part in helping to minimize the harm to the environment as well as cultivate a healthy and nurturing living space that promotes our well-being. 
So why is it important for homeowners to adopt a sustainable lifestyle? First, it helps reduce the overall ecological footprint by minimizing energy and resource consumption, thus mitigating the impact of human activities on the environment. 
Secondly, it promotes a healthier environment both inside and outside, consequently minimizing exposure to harmful pollutants and toxins.
Additionally, by incorporating sustainable changes into the home, homeowners have the opportunity to save some money through energy efficient and smart resource management. 
Embracing this type of lifestyle doesn't have to be daunting, in fact, there are many practical and accessible ways to create an eco-friendly home. We're sharing 5 tips to help you create an environmentally friendly home.
Energy Efficiency 
Improving energy efficiency in your home is not only beneficial for the environment but can also lead to significant cost savings. A few ideas include:
Upgrade Appliances –

Invest in Energy Star-rated appliances, such as refrigerators, washing machines, and dishwashers. These appliances are designed to be more energy-efficient, saving you money on your utility bills.  
Solar Panels –

 Consider adding solar panels to produce clean, renewable energy from the sun and lessen your dependence on finite resources. By generating electricity from the sun, you'll also be lowering your electricity bills since you're reducing the amount of electricity you need to purchase from the grid. Excess energy produced by your solar panels can also be fed back into the grid, potentially earning credits or compensation. 
Smart Home Technology

– Utilize smart home technology to control lighting, heating, and cooling remotely, which can help to optimize energy usage and reduce waste. Being able to control your appliances no matter where you are puts the power back in your hands. 
Waste Reduction and Recycling 
Waste reduction means just that, minimizing the amount of waste generated in the first place. Consider reusing items whenever possible, such as refillable containers, and donating or selling items no longer needed before throwing them away.  
By reducing waste, the strain on landfills lessens and lowers the overall demand for new resources. When we put these practices into place, we are aiming to minimize the impact our daily activities have on our environment. 
Water Conservation 
This is another critical aspect of embracing green living as it helps us use water in a way that's good for the environment. Being careful of how much water is being used and using it wisely is important to contributing to a sustainable lifestyle. Shortening our showers, turning off running faucets, fixing leaky pipes immediately, and running the dishwasher and doing laundry when you have a full load are a few of the smallest ways in which we can do our part in contributing to water conservation. 
Sustainable Material Choices
When renovating (or even building) your home, consider choosing eco-friendly and sustainable materials such as reclaimed wood, bamboo, or even recycled glass. These types of materials have a lower environmental impact and help reduce the carbon footprint by minimizing the amount of energy and emissions involved in production, transportation, and disposal of the materials. This lessens the overall environmental impact associated with construction and maintenance. 
Natural and Eco-Friendly Cleaning Products 
Another simple way to help do our part is by choosing to use natural and eco-friendly cleaning products. Products that are biodegradable, non-toxic, and environmentally friendly. 
Many of the commercially available cleaning products contain chemicals both harmful to our health and the environment. Looking for natural alternatives are safer and healthier options for both you and the planet. 
By embracing green living, we are doing our part in adopting sustainable practices. Each sustainable choice we make is a collective effort towards protecting and preserving the environment for future generations to come.
In the heart of urban landscapes and suburban neighborhoods, a new transformation is underway. 
The concept of sustainability and green energy isn't a new idea but its significance and integration into various sectors, including real estate, has gained a great deal of traction in recent years. 
As concerns about environmental sustainability and climate change continue to grow, the pursuit of cleaner energy alternatives has shifted from a select few to more of a necessity. Solar power isn't just changing buildings, it's reshaping how people think about their property. 
From rooftops that contain solar panels, to energy-efficient upgrades, the combination of solar technology and real estate is paving the way towards a greener future. 
Solar panels, once thought of as a luxury to a home, will now be mandatory in New York City under NYC's Local Laws 92 and 94 passed by the City Council in 2019 as part of the Climate Mobilization Act. The CMA, otherwise known as NYCs Green New Deal, is part of the plan to guide the city towards carbon neutrality by 2050. 
Local Law 94 requires sustainable roofing zones on all new construction and major roof renovations while Local Law 92 adjusts those requirements for smaller buildings. 
Making the switch to solar in New York will allow homeowners to take advantage of the ongoing federal, state, and local incentives, including tax credits, rebates, and beneficial net metering policies. Important to note, most incentive programs are only authorized for a certain period of time or until funding runs out. 
As more and more homeowners look towards ways of upgrading their homes with cleaner energy sources, the move in this direction is becoming more common than it was previously. It's changing businesses and how people live. 
In this change, the real estate industry is at the forefront. It's showing how we can create buildings that are innovative and good for the environment. Plus, properties become more valuable as we move towards a greener future. 
We're breaking down the top five reasons why the impact of going green is significant on the real estate landscape.
Increased Property Values 
Embracing green initiatives, such as energy-efficient upgrades inside your home, think HVAC systems, smart thermostat, heat pump water heater, along with renewable energy installations like solar panels, can substantially increase a property's value. Prospective buyers and tenants are becoming increasingly more drawn to homes and buildings with lower operating costs and reduced environmental impact, making green features a valuable selling point.
Attraction to Environmentally Conscious Buyers
Going green appeals to a growing demographic of environmentally conscious buyers and renters. People are seeking homes that align with their values, making properties with sustainable features more appealing and potentially leading to quicker sales or leases.
Going green is no longer just a "trend"." More and more people care about the environment and want to live in a place that reflects how they feel. When a property already has things like energy-saving technology and appliances or solar panels, it becomes really attractive to  prospective buyers and renters.  
These types of additions are what buyers look for and knowing that the property already has them and is one less project for them to take on, can be even more appealing. The same way some buyers look for amenities like a backyard oasis complete with a swimming pool, others look for a home already outfitted with environmentally conscious additions. 
Regulatory and Incentive Support
Government incentives, tax credits, and rebate programs are often available to promote green initiatives in real estate. These incentives can offset the initial costs of implementing environmentally friendly features, making it more financially viable for property owners to invest in sustainable upgrades.
Long-Term Resilience and Marketability
When it comes to going green, it's important to think about the future long-term. Newer buildings are built to higher standards of durability and resilience in an effort to withstand the impacts of climate change and changing regulations. 
When a property is built in a way that makes it strong and able to handle a variety of situations, it becomes more attractive to potential buyers and renters even as new rules or changes in the environment evolve. Property value won't easily go down because it's well-prepared to face challenges that might come up later on down the road. 
The integration of solar panels and other clean energy technology stands as a beacon of progress, offering not only the promise of reduced energy bills but  enhancing our property's value while playing a vital role in protecting our environment.
When the day comes to purchase a home, there are bound to be many emotions – excited, nervous, even a bit stressed, but homeownership is an important investment for many different reasons. 
Owning your own home is a way to build long-term wealth and financial security. Unlike other investments such as stocks or bonds, owning a home provides the benefits of both a place to live and a tangible asset that can appreciate in value over time. Unlike renting, where your money is not going toward building a future for yourself, homeownership allows you to invest in your future. 
As a homeowner, you'll have a sense of stability and control over how you want to customize and improve your living space. You can decorate your home to your taste without having to worry that the landlord may not approve of the changes (no matter how minor they may be). 
When you own, it also provides the opportunity to build equity, which is the difference between the home's value and the remaining mortgage balance. 
As the mortgage loan is paid, not only are you reducing your amount of debt owed, you'll be building that equity and increasing your ownership stake in the property. 
To help you get an overall picture, we've broken down the benefits to homeownership below. Along with the more obvious reasons as to why owning a home has its advantages, there may be some that surprise you.
Building Equity:
As homeowners make mortgage payments, they build equity, which is a form of forced savings that can grow over time and provide a source of wealth. 
Home equity can be a valuable asset homeowners can tap into if needed.Some of the more common reasons people may choose to use their home equity include home improvements, debt consolidation, education, and even emergency expenses. 
Appreciation:
Historically, real estate has appreciated in value over time, providing homeowners with potential financial gains. When your property value is worth more than what you paid for, this can provide potential gains, either through selling for a profit or using the equity built up to obtain a loan or home equity line of credit. 
It's important to keep in mind, appreciation is not a guarantee as the value of real estate can also go down. In addition, appreciation can take time to occur.
Tax Benefits:
Homeowners can benefit from tax deductions for mortgage interest and property taxes, which can lower their taxable income and reduce the overall cost of homeownership. Having these types of deductions, especially during the early years when mortgage payments primarily go towards the interest.
Stability:
Homeownership provides a sense of stability and belonging to a community, as well as control over one's living environment. Owning your own home allows you to customize it to your taste, both inside and out. Whether it's repainting, planting a garden, installing a swimming pool, the decisions are up to you..
Owning a home can also give you a sense of security, knowing that you have a long-term place to live, should you choose. It allows you to put down roots in your community, becoming more invested in your neighborhood. From local schools, to small business, your ties to these types of establishments help give you a sense of belonging.   
As a homeowner, you have the sense of freedom and independence that comes with having control over your living space and financial stability.
Forced Savings:
Paying a mortgage is a form of forced savings that can help homeowners build wealth over time. Each mortgage payment made goes toward principal and interest, which means that part of each payment goes towards building up equity in the home, which can serve as a form of savings. 
In addition, making monthly mortgage payments allows homeowners to budget accordingly, creating good financial habits. This can help build a sense of  financial responsibility and accountability. 
Inflation Hedge:
Real estate can be considered an inflation hedge as property values tend to increase with inflation. Because real estate is something you can touch and see, when the cost of things go up like food, gas, etc. the value of real estate usually follows. This is because people still need a place to live since there is only so much land and housing available. When more people want to buy a home than there are available, the prices increase thus creating a sellers market. 
Potential Rental Income:
One of the benefits to homeownership is the potential to earn  income by renting out the property and earning passive income if you decide to move.This can help offset mortgage payments or provide additional income.
Keep in mind, there are several factors to consider when renting, including the rental market in your area, the costs associated with property management and maintenance, and the potential rental income that can be generated. 
While renting out a property can provide a source of passive income, it's important for homeowners to carefully consider the financial and practical aspects of becoming a landlord.
Pride of Ownership:
Owning a home can provide a sense of pride and accomplishment. For many people,owning their own home is a lifelong dream, and achieving that dream brings a feeling of accomplishment.
You've invested your time, energy, and resources into acquiring the property, and you can take pride in knowing that you've accomplished something significant.
Legacy:
When you own a home, you now have a tangible asset that provides stability and security for your family, both now and for future generations.
One of the most significant advantages to homeownership is the legacy it can provide for children, grandchildren, and beyond. Your home may also become a central location for gatherings with family and friends, and where traditions are passed down through generations..
Becoming a homeowner provides many benefits but there are certain factors to consider before making such a big financial commitment. Like most things, there are pros and cons and it's important to carefully weigh those to determine if homeownership is right for you.        
As the beginning of the year progresses and people become more settled in their routines, many homeowners find themselves thinking about a possible change of scenery. 
We're not talking about taking a vacation, although if you live in a colder climate you just might be planning one, the type of change many people think about this time of year is one that is a bit more permanent. 
Believe it or not, the beginning of a new year is typically when people think about selling their homes for a handful of reasons. Several factors include the desire for a fresh start, changes in personal circumstances, improved housing market conditions, or the desire to take advantage of the traditionally busy spring buying season are a few top of mind reasons. 
Additionally, the start of a new year is often seen as a time for new beginnings. The quest for a fresh start can also prompt people to consider making changes to their current living situation,  which can include selling their home and moving to a new one (whether it be local or out of state). 
Once the decision to sell has been made, it's always a good idea to begin preparing your home before listing to make it more appealing to potential buyers. This can help to increase the chances of selling quickly and for a higher price. 
Before you jump into any projects, the number one thing you should do is accurately determine the value of your property. Understanding where the real estate market currently is will help to set an appropriate, and also competitive, asking price. An accurate home value will not only help attract potential buyers, but it will also help you avoid leaving money on the table. 
Once you determine the value of your property, there are additional things to consider before putting out the for sale sign. A few important factors to keep in mind include: 
Timing 
Consider the current market conditions and what's happening in your local real estate market. If there are too many homes for sale in our area, you may want to wait until there is less competition. This is when having an experienced real estate agent pays off because they can provide the knowledge to help you make an informed decision. 
Repairs and Improvements 
Look around your home, are there repairs that you've been putting off? Consider making any of the necessary repairs or upgrades that you've had on the back burner. Doing so will help increase the value of your property and make it more appealing to potential buyers.  
Hiring a Real Estate Agent 
There are numerous reasons why it is a smart idea to hire a real estate agent. A real estate agent brings their expertise and experience to the complex process and can provide a smoother and more successful home-selling experience. 
They know the local market, have access to the data, and understand the nuances of the process, making them the right person to help you navigate what could be a stressful and confusing process.
Additional expertise a real estate agent brings includes:
Marketing and advertising – An agent's skills can help you market your home effectively to reach potential buyers. A real estate agent will create a comprehensive marketing plan that includes listing your home on multiple online platforms, utilizing social media, and holding open houses. 

Pricing – A real estate agent will be able to provide you with an accurate assessment of your home's value and help you set a competitive and fair price. They can also help you negotiate offers and counteroffers, which can be challenging for homeowners who are not experienced in real estate transactions. 

Legal requirements – Real estate agents are familiar with the legal requirements involved in selling a home, such as disclosure laws, inspection requirements, and title transfers. They can ensure that these requirements are met and can help you avoid potential legal pitfalls. 

Time-Saving – Selling your home can be a time- consuming process, and hiring a real estate agent can free up your time to focus on other things. They can handle many of the tasks involved in the home-selling process, such as scheduling appointments with potential buyers, negotiating offers, and closing the sale. 

Network  – Real estate agents have a network of contacts, including other real estate agents, home inspectors, and mortgage lenders that can be invaluable in the home-selling process. 
Closing Costs 
Be prepared for the closing costs involved in selling a home. These costs include the real estate commission, transfer taxes, and title insurance. 
Negotiations 
Get ready for potential buyers to negotiate. Have a clear understanding of what you are willing to accept as well as what  you are not willing to compromise on.
Once the decision to sell has been made and the above addressed, it's time to jump into any of those projects that need to be completed before you put your home on the market. You want to ensure your home is in good condition and appealing to potential buyers. 
While the projects that should be addressed are unique to each seller, we're sharing a few common ones to consider:
Cleaning and decluttering –

A clean and uncluttered home can make a big difference in attracting potential buyers. It's also a great time to go through what you have and get rid of what you no longer need. You're going to be packing up your home at some point, so why not lighten the load, there's no reason to take the things you no longer need with you.
Paint / Touch Ups –

Fresh paint can give a home a new and updated look, making it more appealing to buyers. Consider choosing neutral colors, you never know who will walk through your front door so focus on appealing to the masses. 
Landscaping –

 The outside of your home is the first thing buyers see, so it's important to make a good first impression. Consider adding fresh mulch, planting flowers, trimming bushes, whatever touches you can add to enhance the aesthetic of your exterior.  
Kitchen and bathroom –

Updating both your kitchen and bathrooms can be a great investment as these rooms are often the most important to potential buyers. Consider updating things like fixtures, cabinets, and countertops. 
Home Repairs –

Make sure to address any necessary repairs, such as leaky faucets, patching holes in walls, and fixing any broken appliances. 
As you consider making any type of home improvements, look at your budget and keep in mind not all projects are worth the investment. Review how much things will cost and the potential return on investment. Don't forget, your real estate agent can also provide guidance on which projects will have the most impact and which ones may not be necessary. 
To flip or not to flip, that is the question. For some people, the idea of flipping a home (or homes) to turn a quick profit is exciting, while for others, the thought of long-term financial gain is a lot more attractive.
Flipping a house involves purchasing a property, renovating it, and then selling it for a profit. This strategy can be a quick way to make a large ROI (return on investment) but it also carries a certain level of risk. 
On the other hand, buying a rental property can provide a steady stream of passive income, but requires a long-term commitment as well as the ability to handle the responsibilities of being a landlord. 
Two very different real estate investment strategies, each with their own pros and cons. Which strategy is right for you? There is no right or wrong answer, it all depends on what fits your lifestyle and aligns with your financial goals. 
The decision of which one to choose also depends on your risk tolerance and level of experience, two very important factors when deciding between flipping a house or renting it. Why? Because depending on which you choose will affect your ability to handle the risks and responsibilities that come along with each strategy. 
If you are considering jumping into the world of real estate investing but are unsure which approach best fits, we're breaking down each one so you can have a better understanding of the unique advantages and disadvantages associated with each.  
Flipping Houses 
This route can be a high-risk, high-reward strategy. It requires a significant amount of capital and a willingness to take on the financial risks associated with renovating and selling the property. 
Something to keep in mind, flipping a house is not investing because while there is the opportunity to make a lot of money, you have to earn it (i.e renovations). Flipping a house takes a great deal of work and often a great deal of patience. 
Regardless of whether you're doing the renovations yourself, or contracting out the jobs, you're still required to take an active role in making sure all of the work gets approved and completed correctly.You are spending both time and money when you flip a house. 
Pros include:
Potential for a large profit – Flipping homes can result in substantial profits if the renovation and sale are done correctly. 

Potential for appreciation – Real estate tends to appreciate over time which means by the time you're ready to sell the value of your property could increase, resulting in a higher ROI.

Tax benefits – Flipping homes comes with a variety of tax benefits such as depreciation and capital gains tax.

Forced savings – As a flipper, you have to save money for repairs and renovation of the property which can be considered as forced savings. 

Flexibility – You can choose the properties and renovation projects that you want to take on, giving you more control over your investments.
Cons include:
Risk of renovation costs – Flipping homes often requires a significant amount of renovation and remodeling which can be both costly and time consuming. 

Risk of market changes – While the real estate market's fluctuations can work in your favor, they can also work against you if the value of the property does not increase as expected, or even decrease.  

Risk of default – If the renovation takes longer than planned, the interest costs on your loans (if the purchase was not all cash) can add up quickly and eat into your profits. 
Rental Properties
On the other hand, buying and renting out a property is generally considered a lower-risk investment strategy. It can provide a steady stream of passive income, but it also requires long-term commitment and the ability to handle the responsibilities of being a landlord. This includes finding and vetting tenants, dealing with repairs and maintenance, and handling evictions if necessary. An investor who has a lower risk tolerance, or who is less experienced in dealing with the responsibilities of being a landlord, may find this strategy more challenging.
Pros include:
Regular passive income – As a landlord, you will receive a regular stream of income in the form of rent from tenants.

Appreciation – Real estate tends to appreciate over time which means the value of your property could increase, resulting in a higher ROI. 

Tax Benefits – Rental properties come with a variety of tax benefits such as depreciation, mortgage interest deductions, to name a few. 
Cons include:
Maintenance and repairs – As a landlord, you're responsible for all of the upkeep (ie repairs) the home requires. This can be costly and time-consuming, especially if you own multiple properties. 

Risk of vacancy – There is always the chance that your property may be vacant at some point which means you will not receive any rental income during that time. 

Risk of default – There is always the off chance tenants may default on their rent, which could lead to losses.

Liability risk – As a landlord, you are responsible for the safety and condition of the property, so you are exposed to liability in case of accidents. 

Risk of eviction – There is always a chance you may have to evict tenants who fail to pay their rent or violate the terms of their lease (if you have one in place) which can be a legal and time-consuming process. 
Before deciding to rent or flip a home, it's important to carefully evaluate all of the pros and cons, assess your tolerance for risk, your level of experience, which strategy you're more comfortable with, and decide which strategy aligns best with your lifestyle and goals.
Once you've made the initial decision to start buying property to rehab, your homework officially begins. 
In our previous blog, we discussed the basics, which included developing a plan and gathering all of the information needed to form the right team to turn your vision into a reality. Now it's time to begin the property search.
Sounds fairly simple, but it's actually a bit more detailed than you might think. A lot goes into the process. To help you get started, we've broken out below four main points to keep top of mind as you get started.
What Makes the Best Markets?
One of the most important decisions you're going to be faced with is, where do you want to buy? When thinking about this question, consider the best places with desirable locations. There are great opportunities all over, you just need to know what you should be looking for.
Do you remember the common expression, location, location location? It is everything!  Focus your search towards popular areas where there is a demand for the type of property you're looking to rehab as well as an area with foreseeable growth. This is when a local real estate agent is going to prove to be an invaluable resource. 
As you narrow down potential properties, keep an eye on similar listings in the area to see how long they've been on the market, current asking price, along with any price reductions. If it doesn't look like many homes are selling in the location you're looking in, it might be a good idea to consider a different area to make the deal more profitable for you.
Something else to think about is the material and personnel cost. What is it going to cost you personally to flip a house in your target market? In addition to the cost of just about everything going up, things cost even more in larger cities, like New York City, than they do in other places. The more robust the local economy is, the higher the average cost of things will be. On the flip side, the price of real estate will be higher in the more expensive markets. 
You'll also want to keep an eye out for a catalyst, something that affects the market. In smaller cities, things are different than they are in larger, more populated areas but there are catalysts regardless of size. 
Things like crime rates, schools, and even new businesses, are all important factors to take into consideration when assessing what will bring value to a neighborhood. Look for the areas that are up and coming because by the time all the improvements and additions are made to a neighborhood, it's likely too late to maximize your profit potential. 
Local taxes are another factor to consider when looking at different areas since they can have an effect on the pricing and salability of a house. Higher real estate taxes can impact a potential buyer's ability to afford the home. In addition, until you flip the property, you will be the one paying these taxes as well. 
Choosing the Best Type of Investment Property 
Are you looking to buy a single family home, or maybe something a bit larger, like a multi-family. Along with deciding on the type of home, you'll need to be clear on whether you're going to flip it, or possibly rent it. The best way to make this decision is to look at your financial goals; flipping a home brings a single score while renting will generate income over a long period of time. 
How to Find Houses to Flip 
After you've studied the market, narrowed down the area, and decided upon the type of property to invest in, it's time to physically start the search. In our first post on flipping homes, we gently touched upon some of the ways in which to go about this. 
In case you missed it, let's review.
Get a real estate agent – Especially if you're unfamiliar with the area, having a local real estate agent as part of your team is important. They know the best places to look, and can help weed out the properties that aren't a match. Not to mention they are filled with knowledge and advice regarding the market as a whole. 
Look for auctions – If you have the ability to pay cash, private auctions might be something to consider. Foreclosure auctions are often published by the county several weeks before they hit the auction block giving you the opportunity to check out the properties prior to their sale date. Keep in mind that it's highly unlikely that you'll be able to go inside the home, or even on the property itself. 
While these types of opportunities can be good, they also carry risk. Most auctioneers require a 10% deposit of the purchase price put down at the time of the winning bid with the remainder to be paid within 30 days, otherwise you lose the deposit. This is why these types of deals work best for cash buyers. It's difficult to finance auction purchases because lenders want appraisals and often a walk through before closing. 
Digital Classifieds and Online Sites
Do you remember the days when you would open up the classifieds and look at property listings?  These days all you have to do is turn on the computer, do a quick search, and sites like Zillow, Trulia, and Redfin (to name a few) will be able to provide hundreds of listings. Craigslist is another platform to search for property listings. 
How to Choose a House to Flip 
We've covered how to find a property, now let's focus on how to choose the right one. 
First, look at the location and conduct the same type of research your potential buyers will do. If a couple with young children are looking at the property, then the school district becomes important. If the area is predominantly filled with young, single people, the focu of importance changes slightly.. 
Things such as easy access to public transportation, shopping, restaurants, these are factors that weigh into a buyer's decision as well. Look at the positive attributes as well as negative ones that could have an impact on your ability to flip the property. 
The physical characteristics of a property is another area to focus on. You're going to want to make the property stand out yet you will also want it to conform to what's around it. 
For instance, if the home is smaller in size compared to other homes in the immediate area, it might sell for less money, but if it's a home that is much bigger in size compared to others in the area, then it might be viewed as too expensive for the neighborhood. 
You also want to pay close attention to the home's exterior. Buyers often fall in love with a property at the street, so before they even set foot inside to see all of the wonderful things you've done, they may have already formed an opinion. And for some, that drive by is all they need to make up their mind. 
Purchasing, rehabbing, and selling a property is a lot of work, but with knowledge and the right team, it can be a profitable venture.
Whether this is your first, second, or maybe even third home purchase, each experience likely feels like the first. Regardless of how many times you've actually done it, the home buying process creates an array of feelings and emotions. 
From excited to scared and everything in-between, buying can be intimidating. That's why it's important you're working with the right realtor who will be able to guide you through each step of the way. 
The home buying process really begins before you even step foot into a home, and continues all the way up until the day of closing. There are numerous steps you'll take with each stage which in turn creates a whole new set of questions. Keep in mind, nothing you ask is silly, if you are unsure about anything, speak up. 
Buying a home is one of the largest purchases you'll make in your life which is why it is important to feel as comfortable, and informed as possible. Part of your real estate agent's job is to help make the experience as stress-free as they can.
We know things can get overwhelming with all of the information you need to know beforehand, so to help alleviate some of it, we've put together a list of common questions buyers ask to help you navigate the process a bit easier. 
What's the first step of the home-buying process?
Before you even get started in your search, it is important to have your mortgage pre-approval. Some agents will not begin working with potential clients if they don't have an approval in hand. 
Why is this piece of paper so important? Because it tells you, and your agent, just how much you can afford. There is no reason to look at properties that you are unable to afford. It's not fair to you, your agent, or the seller, to waste time looking at properties out of your price range. Knowing how much money a lender will approve for a loan is an important first step. 
How long does it take to buy a home? 
Unfortunately, there is no definitive answer as this timeline varies greatly from person to person. On average, it can take anywhere from a few weeks to several months to find a home. It also depends on the timing, as well as the circumstances. Do you need to move ASAP, or is this your first home? 
Once you find your home, it usually takes an additional 30-45 days to close after you're in contract. Keep in mind this timeline can change for a variety of reasons. 
How much do I have to pay my real estate agent to help me find a home?
Great news–nothing! The seller pays the realtor fee/commission on their end. 
How much money do I need for a down payment?
The more you put down upfront, the less you will have to borrow from a lender. Generally, 20% of the purchase price is an ideal number for a few reasons. First, it lowers the monthly mortgage payments, avoids paying private mortgage insurance commonly referred to as PMI, improves the nature of your offer, and can help you lock in a better interest rate. 
That's not to say you must put down 20%. The minimum amount depends on the type of loan you are obtaining to finance the purchase. Lower down payment loans, like an FHA loan, requiring a minimum down payment of 3.5%, were designed to make homeownership possible for first-time buyers. 
When it comes to the different types of loans available, this is where your mortgage broker steps in. It's a conversation you should have even before the actual house hunting process begins. Knowing how much you can afford and the type of loans available are all part of the initial conversation you should be having when obtaining your pre-approval.
What additional fees are there besides the down payment?
Additional costs include the loan origination fee, which is not a single fee, but a set of lender-specific fees that are part of closing costs, as well as the closing cost itself. These are the fees paid at time of closing to complete the purchase. They may include the survey, underwriting fees, title search fees, documentation fees, legal fees, pre-paid property taxes, HOA, etc. Your mortgage broker will review these with you. While you do have these additional expenses, the down payment is usually the largest cost associated with buying a home. 
Do I really need to work with a real estate agent when buying?
It is strongly recommended that you work with an agent for many reasons. First, they have your best interest. Their goal is to help find you a home that fits your needs, and they will advocate on your behalf when needed. Real estate agents are skilled negotiators, and have access to a network of different people you will need throughout the process. Plus, it doesn't cost anything to work with one.  
Can you recommend…..?
Whether you're in need of a mortgage broker, appraiser, lawyer, moving company, or any other type of professional service associated with the home buying process, your real estate agent should be able to offer some recommendations. Mostly all real estate agents have a network of people they trust to provide the best possible service to their clients. 
While every home is different, the steps, especially in the early stages of purchasing, are generally similar. The same holds true for the questions you are more than likely to have. Remember, don't be afraid to ask, it is part of an agent's job to provide you with the information needed in order to make the most informed decision.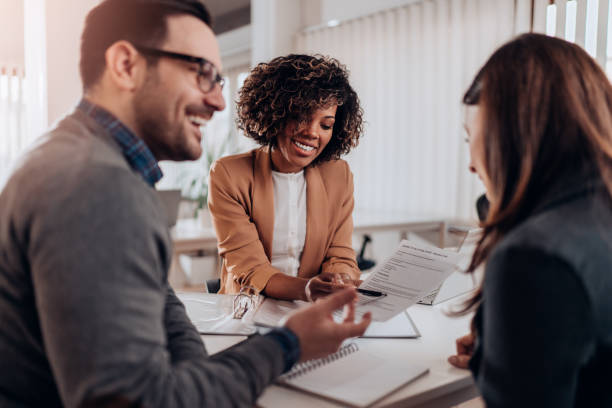 For both sellers and buyers, working with a real estate agent is beneficial for a multitude of reasons. Depending on what side of the transaction you're on, the reasons why you should work with an agent will differ. What doesn't change is the invaluable experience a good agent brings to the table. 
When it comes to selling, many people think they can save time and money by going at it alone, without a realtor. What's interesting is that FSBO (For Sale By Owner) sales often are less than the homes sold by real estate agents. Granted, the homeowner saves on paying the realtor's commission, but that comes with a cost (literally). 
Statistics show that only 11% of sellers actually succeed at selling on their own and for the ones that do, their sales are about 26% less on average than properties represented by an agent. 
A lot goes into selling a home that you may not even realize. There are many challenges and if you're going at it on your own, navigating all of the moving parts can be difficult. 
Real estate agents do a lot more than just bring potential buyers. They know the in's and out's of both buying and selling and are invaluable for a multitude of reasons. Michele Haas, President of the Brooklyn Multiple Listing Service (MLS), points out the following ways in which real estate agents are instrumental in the overall process.
Agents have:
Extensive knowledge of the market
Professional networks
Negotiating skills
Understand required documents
Fiduciary responsibility
Can readily find and identify comparable sales
Can recognize possible issues with a property
Must live up to the standards required by their license 
Based on the above, we dive a bit deeper into just how working with an agent is beneficial.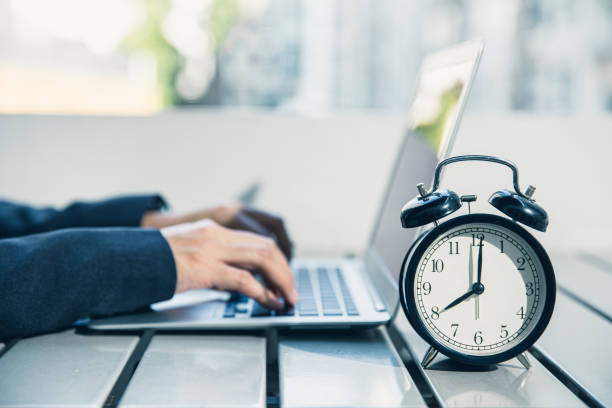 Time Consuming – Selling your home is a full-time job. Between fielding calls and messages for showings, hosting an open house, advertising, and all of the other minutiae that comes with listing a home, it's an agent's job to make sure it is taken care of. 
Experience – Real estate agents are trained for the job. They've studied and taken exams to become an agent and continuously refresh that knowledge with continuing education classes. They know how to navigate the market better than someone who isn't in the business and their knowledge and experience can be the difference in getting a home sold quickly. 
Pricing Advice – Agents understand the real estate market – they know the value of homes, they know the areas, and how to compare properties, all of which factor into pricing a home correctly. While you may have a certain number in mind, the price may not be reasonable. That's why having an agent to research the comparable sales can help confirm if you are in the right price range. They know where to look and have access to this type of invaluable information. 
What they don't possess is an attachment. As a homeowner, you're attached to your home in one way or another. Maybe it is your first home, or where you raised your children. Because of reasons like these, it can be difficult to be objective and for many homeowners, it's not easy to separate the two. That's why having a real estate agent is important as they can help you to focus on the bigger picture and not get caught up in the emotional side. 
Professional Negotiators – As hard as it can be to price your home correctly when you have an attachment to it, so can negotiating its worth. Real estate agents are removed from all of that. Their main goal is to get your house sold and if negotiations are involved, they aren't going to hold onto emotional ties that will prevent them from making a good deal. Being removed allows agents to give you better guidance and advice. 
When it comes to negotiating, attention to detail is key. Your real estate agent knows what details need to be written into the contract. There are numerous documents involved in the process and having an agent to help navigate all of the paperwork is important, especially when questions or concerns arise, they can advise. This invaluable knowledge is helpful regardless of whether you are the seller or buyer.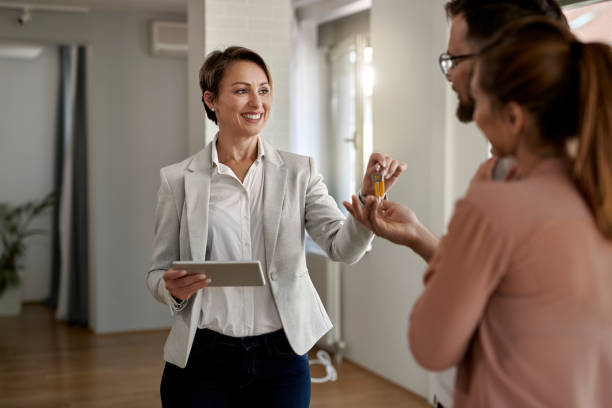 Fiduciary Responsibility – Agents have a fiduciary responsibility to their clients, they must put your best interest first. Whether they're working on your behalf to sell your home, or help you purchase one, their loyalty remains with you. 
Network of Professionals – It takes a team of various professionals to get you to closing day. From home inspectors, to mortgage brokers, to attorneys, etc, a real estate agent has a trusted network of other professionals to help you every step of the way.  
If you are on the other side of the real estate process and are looking to purchase a home, working with an agent is just as important. Buying a home is one of the largest financial transactions you'll ever make and you want to have an expert on your side. Real estate agents are tapped into their network and have access to various sites, like the MLS, to get the most up-to-date listings. 
Whether buying or selling, either side can benefit significantly from hiring a real estate agent. The reasons may be different but the end goal is relatively the same, to ensure as smooth and stress-free process as possible.