Once you've made the initial decision to start buying property to rehab, your homework officially begins. 
In our previous blog, we discussed the basics, which included developing a plan and gathering all of the information needed to form the right team to turn your vision into a reality. Now it's time to begin the property search.
Sounds fairly simple, but it's actually a bit more detailed than you might think. A lot goes into the process. To help you get started, we've broken out below four main points to keep top of mind as you get started.
What Makes the Best Markets?
One of the most important decisions you're going to be faced with is, where do you want to buy? When thinking about this question, consider the best places with desirable locations. There are great opportunities all over, you just need to know what you should be looking for.
Do you remember the common expression, location, location location? It is everything!  Focus your search towards popular areas where there is a demand for the type of property you're looking to rehab as well as an area with foreseeable growth. This is when a local real estate agent is going to prove to be an invaluable resource. 
As you narrow down potential properties, keep an eye on similar listings in the area to see how long they've been on the market, current asking price, along with any price reductions. If it doesn't look like many homes are selling in the location you're looking in, it might be a good idea to consider a different area to make the deal more profitable for you.
Something else to think about is the material and personnel cost. What is it going to cost you personally to flip a house in your target market? In addition to the cost of just about everything going up, things cost even more in larger cities, like New York City, than they do in other places. The more robust the local economy is, the higher the average cost of things will be. On the flip side, the price of real estate will be higher in the more expensive markets. 
You'll also want to keep an eye out for a catalyst, something that affects the market. In smaller cities, things are different than they are in larger, more populated areas but there are catalysts regardless of size. 
Things like crime rates, schools, and even new businesses, are all important factors to take into consideration when assessing what will bring value to a neighborhood. Look for the areas that are up and coming because by the time all the improvements and additions are made to a neighborhood, it's likely too late to maximize your profit potential. 
Local taxes are another factor to consider when looking at different areas since they can have an effect on the pricing and salability of a house. Higher real estate taxes can impact a potential buyer's ability to afford the home. In addition, until you flip the property, you will be the one paying these taxes as well. 
Choosing the Best Type of Investment Property 
Are you looking to buy a single family home, or maybe something a bit larger, like a multi-family. Along with deciding on the type of home, you'll need to be clear on whether you're going to flip it, or possibly rent it. The best way to make this decision is to look at your financial goals; flipping a home brings a single score while renting will generate income over a long period of time. 
How to Find Houses to Flip 
After you've studied the market, narrowed down the area, and decided upon the type of property to invest in, it's time to physically start the search. In our first post on flipping homes, we gently touched upon some of the ways in which to go about this. 
In case you missed it, let's review.
Get a real estate agent – Especially if you're unfamiliar with the area, having a local real estate agent as part of your team is important. They know the best places to look, and can help weed out the properties that aren't a match. Not to mention they are filled with knowledge and advice regarding the market as a whole. 
Look for auctions – If you have the ability to pay cash, private auctions might be something to consider. Foreclosure auctions are often published by the county several weeks before they hit the auction block giving you the opportunity to check out the properties prior to their sale date. Keep in mind that it's highly unlikely that you'll be able to go inside the home, or even on the property itself. 
While these types of opportunities can be good, they also carry risk. Most auctioneers require a 10% deposit of the purchase price put down at the time of the winning bid with the remainder to be paid within 30 days, otherwise you lose the deposit. This is why these types of deals work best for cash buyers. It's difficult to finance auction purchases because lenders want appraisals and often a walk through before closing. 
Digital Classifieds and Online Sites
Do you remember the days when you would open up the classifieds and look at property listings?  These days all you have to do is turn on the computer, do a quick search, and sites like Zillow, Trulia, and Redfin (to name a few) will be able to provide hundreds of listings. Craigslist is another platform to search for property listings. 
How to Choose a House to Flip 
We've covered how to find a property, now let's focus on how to choose the right one. 
First, look at the location and conduct the same type of research your potential buyers will do. If a couple with young children are looking at the property, then the school district becomes important. If the area is predominantly filled with young, single people, the focu of importance changes slightly.. 
Things such as easy access to public transportation, shopping, restaurants, these are factors that weigh into a buyer's decision as well. Look at the positive attributes as well as negative ones that could have an impact on your ability to flip the property. 
The physical characteristics of a property is another area to focus on. You're going to want to make the property stand out yet you will also want it to conform to what's around it. 
For instance, if the home is smaller in size compared to other homes in the immediate area, it might sell for less money, but if it's a home that is much bigger in size compared to others in the area, then it might be viewed as too expensive for the neighborhood. 
You also want to pay close attention to the home's exterior. Buyers often fall in love with a property at the street, so before they even set foot inside to see all of the wonderful things you've done, they may have already formed an opinion. And for some, that drive by is all they need to make up their mind. 
Purchasing, rehabbing, and selling a property is a lot of work, but with knowledge and the right team, it can be a profitable venture.
Whether this is your first, second, or maybe even third home purchase, each experience likely feels like the first. Regardless of how many times you've actually done it, the home buying process creates an array of feelings and emotions. 
From excited to scared and everything in-between, buying can be intimidating. That's why it's important you're working with the right realtor who will be able to guide you through each step of the way. 
The home buying process really begins before you even step foot into a home, and continues all the way up until the day of closing. There are numerous steps you'll take with each stage which in turn creates a whole new set of questions. Keep in mind, nothing you ask is silly, if you are unsure about anything, speak up. 
Buying a home is one of the largest purchases you'll make in your life which is why it is important to feel as comfortable, and informed as possible. Part of your real estate agent's job is to help make the experience as stress-free as they can.
We know things can get overwhelming with all of the information you need to know beforehand, so to help alleviate some of it, we've put together a list of common questions buyers ask to help you navigate the process a bit easier. 
What's the first step of the home-buying process?
Before you even get started in your search, it is important to have your mortgage pre-approval. Some agents will not begin working with potential clients if they don't have an approval in hand. 
Why is this piece of paper so important? Because it tells you, and your agent, just how much you can afford. There is no reason to look at properties that you are unable to afford. It's not fair to you, your agent, or the seller, to waste time looking at properties out of your price range. Knowing how much money a lender will approve for a loan is an important first step. 
How long does it take to buy a home? 
Unfortunately, there is no definitive answer as this timeline varies greatly from person to person. On average, it can take anywhere from a few weeks to several months to find a home. It also depends on the timing, as well as the circumstances. Do you need to move ASAP, or is this your first home? 
Once you find your home, it usually takes an additional 30-45 days to close after you're in contract. Keep in mind this timeline can change for a variety of reasons. 
How much do I have to pay my real estate agent to help me find a home?
Great news–nothing! The seller pays the realtor fee/commission on their end. 
How much money do I need for a down payment?
The more you put down upfront, the less you will have to borrow from a lender. Generally, 20% of the purchase price is an ideal number for a few reasons. First, it lowers the monthly mortgage payments, avoids paying private mortgage insurance commonly referred to as PMI, improves the nature of your offer, and can help you lock in a better interest rate. 
That's not to say you must put down 20%. The minimum amount depends on the type of loan you are obtaining to finance the purchase. Lower down payment loans, like an FHA loan, requiring a minimum down payment of 3.5%, were designed to make homeownership possible for first-time buyers. 
When it comes to the different types of loans available, this is where your mortgage broker steps in. It's a conversation you should have even before the actual house hunting process begins. Knowing how much you can afford and the type of loans available are all part of the initial conversation you should be having when obtaining your pre-approval.
What additional fees are there besides the down payment?
Additional costs include the loan origination fee, which is not a single fee, but a set of lender-specific fees that are part of closing costs, as well as the closing cost itself. These are the fees paid at time of closing to complete the purchase. They may include the survey, underwriting fees, title search fees, documentation fees, legal fees, pre-paid property taxes, HOA, etc. Your mortgage broker will review these with you. While you do have these additional expenses, the down payment is usually the largest cost associated with buying a home. 
Do I really need to work with a real estate agent when buying?
It is strongly recommended that you work with an agent for many reasons. First, they have your best interest. Their goal is to help find you a home that fits your needs, and they will advocate on your behalf when needed. Real estate agents are skilled negotiators, and have access to a network of different people you will need throughout the process. Plus, it doesn't cost anything to work with one.  
Can you recommend…..?
Whether you're in need of a mortgage broker, appraiser, lawyer, moving company, or any other type of professional service associated with the home buying process, your real estate agent should be able to offer some recommendations. Mostly all real estate agents have a network of people they trust to provide the best possible service to their clients. 
While every home is different, the steps, especially in the early stages of purchasing, are generally similar. The same holds true for the questions you are more than likely to have. Remember, don't be afraid to ask, it is part of an agent's job to provide you with the information needed in order to make the most informed decision.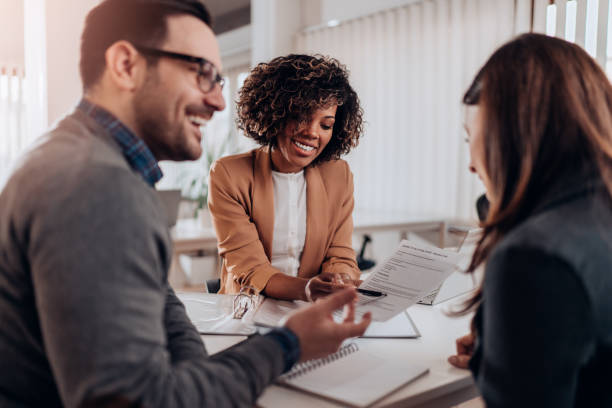 For both sellers and buyers, working with a real estate agent is beneficial for a multitude of reasons. Depending on what side of the transaction you're on, the reasons why you should work with an agent will differ. What doesn't change is the invaluable experience a good agent brings to the table. 
When it comes to selling, many people think they can save time and money by going at it alone, without a realtor. What's interesting is that FSBO (For Sale By Owner) sales often are less than the homes sold by real estate agents. Granted, the homeowner saves on paying the realtor's commission, but that comes with a cost (literally). 
Statistics show that only 11% of sellers actually succeed at selling on their own and for the ones that do, their sales are about 26% less on average than properties represented by an agent. 
A lot goes into selling a home that you may not even realize. There are many challenges and if you're going at it on your own, navigating all of the moving parts can be difficult. 
Real estate agents do a lot more than just bring potential buyers. They know the in's and out's of both buying and selling and are invaluable for a multitude of reasons. Michele Haas, President of the Brooklyn Multiple Listing Service (MLS), points out the following ways in which real estate agents are instrumental in the overall process.
Agents have:
Extensive knowledge of the market
Professional networks
Negotiating skills
Understand required documents
Fiduciary responsibility
Can readily find and identify comparable sales
Can recognize possible issues with a property
Must live up to the standards required by their license 
Based on the above, we dive a bit deeper into just how working with an agent is beneficial.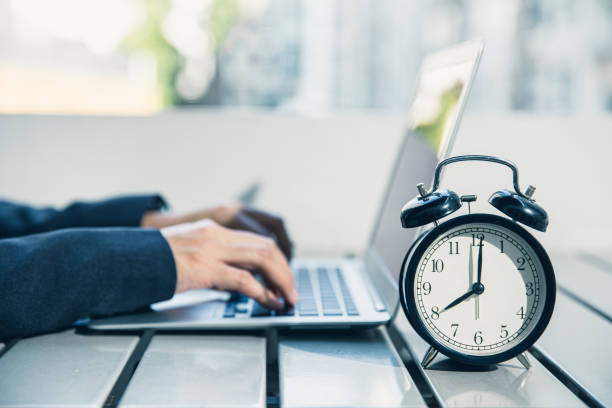 Time Consuming – Selling your home is a full-time job. Between fielding calls and messages for showings, hosting an open house, advertising, and all of the other minutiae that comes with listing a home, it's an agent's job to make sure it is taken care of. 
Experience – Real estate agents are trained for the job. They've studied and taken exams to become an agent and continuously refresh that knowledge with continuing education classes. They know how to navigate the market better than someone who isn't in the business and their knowledge and experience can be the difference in getting a home sold quickly. 
Pricing Advice – Agents understand the real estate market – they know the value of homes, they know the areas, and how to compare properties, all of which factor into pricing a home correctly. While you may have a certain number in mind, the price may not be reasonable. That's why having an agent to research the comparable sales can help confirm if you are in the right price range. They know where to look and have access to this type of invaluable information. 
What they don't possess is an attachment. As a homeowner, you're attached to your home in one way or another. Maybe it is your first home, or where you raised your children. Because of reasons like these, it can be difficult to be objective and for many homeowners, it's not easy to separate the two. That's why having a real estate agent is important as they can help you to focus on the bigger picture and not get caught up in the emotional side. 
Professional Negotiators – As hard as it can be to price your home correctly when you have an attachment to it, so can negotiating its worth. Real estate agents are removed from all of that. Their main goal is to get your house sold and if negotiations are involved, they aren't going to hold onto emotional ties that will prevent them from making a good deal. Being removed allows agents to give you better guidance and advice. 
When it comes to negotiating, attention to detail is key. Your real estate agent knows what details need to be written into the contract. There are numerous documents involved in the process and having an agent to help navigate all of the paperwork is important, especially when questions or concerns arise, they can advise. This invaluable knowledge is helpful regardless of whether you are the seller or buyer.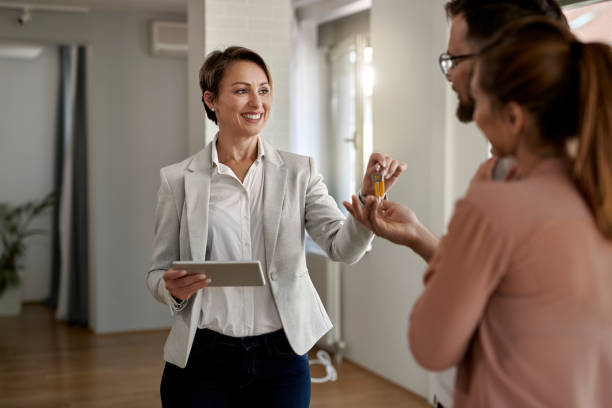 Fiduciary Responsibility – Agents have a fiduciary responsibility to their clients, they must put your best interest first. Whether they're working on your behalf to sell your home, or help you purchase one, their loyalty remains with you. 
Network of Professionals – It takes a team of various professionals to get you to closing day. From home inspectors, to mortgage brokers, to attorneys, etc, a real estate agent has a trusted network of other professionals to help you every step of the way.  
If you are on the other side of the real estate process and are looking to purchase a home, working with an agent is just as important. Buying a home is one of the largest financial transactions you'll ever make and you want to have an expert on your side. Real estate agents are tapped into their network and have access to various sites, like the MLS, to get the most up-to-date listings. 
Whether buying or selling, either side can benefit significantly from hiring a real estate agent. The reasons may be different but the end goal is relatively the same, to ensure as smooth and stress-free process as possible.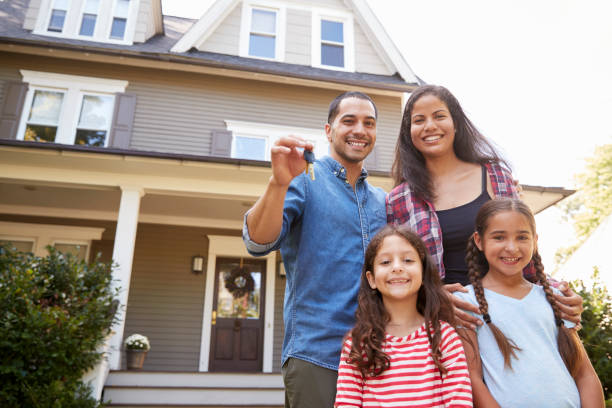 Congratulations, you've made the decision to purchase your first home and it's an exciting time. You're about to embark on one of the biggest financial decisions you will make in your lifetime so it's important you understand what it is you're about to take on. 
Information is power and educating yourself on one of the most important purchases beforehand will give you a clear understanding of what you're getting yourself into before you actually do. The home buying process has a language of its own and taking the time early on to understand will put you ahead of the game when you officially begin your search. Don't wait until it's time to sign the contract to educate yourself on the process. 
Even if you've purchased before, it's still a good idea to re-educate yourself and discover any new changes that have taken place in the real estate market. It's a lot to wrap your head around but if you know what to expect then it doesn't have to be as scary as you may think. 
Before you begin the search, it's a smart idea to start saving early. Having a strong down payment is important. Not only does it lessen the amount of the loan, in some instances, the stronger the down payment, the better your chances of your offer being accepted, especially in such a competitive market. 
It's also a good idea to find out your credit score and clean it up if need be. Credit scores typically range from 300 to 850 and while you don't need a perfect score to get the best mortgage rates, there are certain credit score requirements you will need to meet in order to obtain a mortgage.  
To qualify for the best interest rates, prospective home buyers should aim to have a score of 760 or greater. However, the minimum credit score requirements vary based on the type of loan you're going for along with who is insuring the loan so speak to your loan officer to find out where you need to be in order to secure funding.
Along with putting money aside early and cleaning up your credit, there are additional things to keep in mind as you prepare to jump into the home buying market.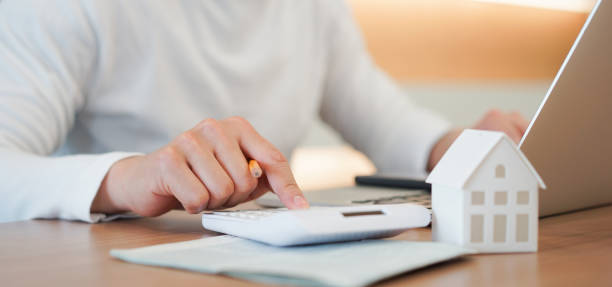 How much can you afford? – A common mistake potential buyers make is house-hunting before knowing how much they can actually afford. 
"First they should get pre-approved so they know what they can afford," explains Barbara LaBarca, Director at Brooklyn MLS and Broker/Owner at Coldwell Banker LaBarca.
Obtaining a pre-approval ahead of time is essential to the process. Why? Because you need to know the maximum loan amount you qualify for. You don't want to have your heart set on a house only to find out you're unable to afford it. Knowing the maximum amount you can spend will allow your agent to search for the homes in your range and save your time from viewing the ones that aren't.  
And second, without a pre-approval in hand, it's difficult to make an offer. Most real estate agents will not accept an offer to purchase without an accompanying pre-approval, especially in this competitive market. You need to come in strong, and that includes providing the documentation needed to show you can back up the offer you've made. 
Choosing the right realtor – Chemistry is key.  You're going to spend a lot of time with your agent so you need to mesh. You're about to embark on one of the biggest purchases of your life and you want to have a trusted real estate agent by your side. Your agent should be able to explain the ins and outs of the home-buying process, be familiar with the area(s) you're looking to purchase in, as well as understand exactly what it is you're looking for. Overall, they need to be immersed in the local market.
Referrals are a great way to find an agent. Ask around, talk to people you know who have already gone through the real estate process and ask them to give you an honest opinion on what their experience was like. 
And mostly importantly, you need to find an agent you can trust. Are they honest, and do they have your best interest at heart? It's always a good idea to speak to at least three agents before choosing someone to work with. Once you find the right agent, remember to be honest and transparent about what it is you're looking for so that from day one they can being finding you the right options.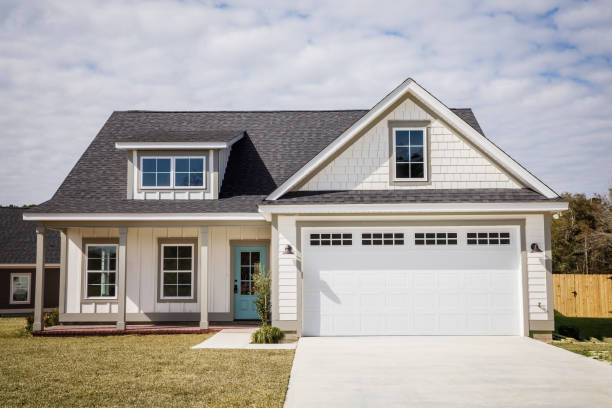 There is no perfect home – It's your first home and you've more than likely dreamed about the ideal place to put down roots. You don't want to settle but before you start looking, it's a good idea to write down the things you want out of your new home. 
What are non-negotiables and what are the aspects you can compromise on? No home is perfect and going into your search understanding that will make things easier. 
Maybe the home you fall in love with isn't in the specific neighborhood you had hoped to move to, or the home in your chosen area is a bit smaller than you originally planned. Knowing what your deal breakers are ahead of time will make it easier to accept that the home buying process, and the home you choose, may not be 100% perfect, and that's ok.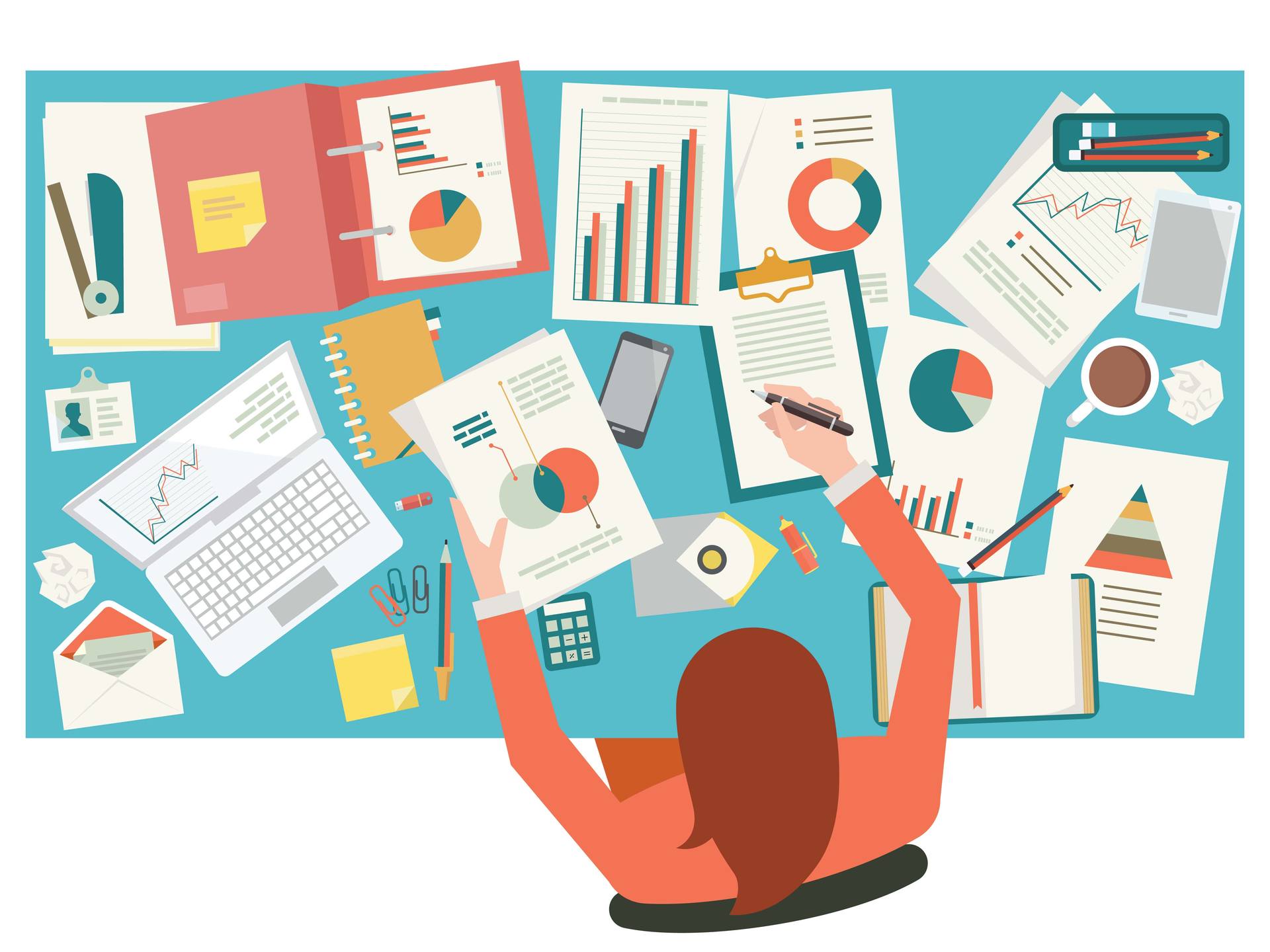 Do your homework – Ask yourself, what type of home fits your needs, what are your homeowner goals, and what type of property will best fit your lifestyle. Once you have the answers, start reading up on the different neighborhoods, taxes, schools, local attractions. Anything that is going to impact your life in a direct way once you settle down in a specific home / area, should be a part of your overall search.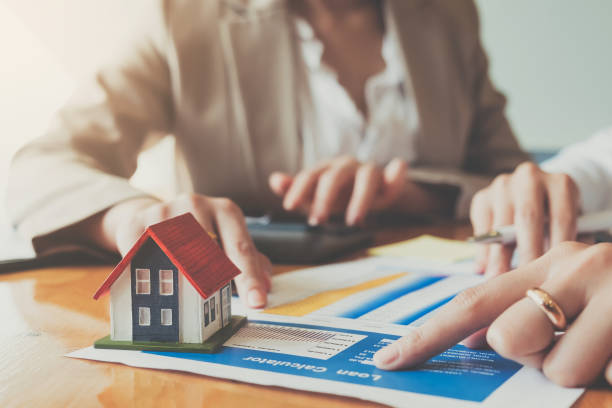 Understand the buying process – There are a lot of moving parts to the home buying process so having an understanding of each is important. Even before you start looking, you'll want to familiarize yourself with the different financing options available. Being informed could help you save money on interest, fees, and even your down payment. 
Knowing the different types of loans available will prove helpful when you sit down with your lender. Along with the conventional mortgage most people know about, other types of loans include the FHA, VA, USDA, Jumbo, and Adjustable Rate Mortgage loans. Each one has its pros and cons, and while they may not be right for everyone, understanding what is available will be helpful to the process.
"Besides their mortgage payment, buyers should consider that they will need to pay bills like 
their water bill, electric, and gas," explains LaBarca. "Taxes and insurance are included in the mortgage."
Choosing the right loan officer is as important as choosing the right agent. After your offer has been accepted, they will become the person you talk to often as they guide you through the next phase of the home buying process.
Whether you are obtaining funding directly from your bank, or working with a mortgage broker who serves as the middleman between lenders and borrowers, they should be able to help you in understanding the loan best suited for you, along with providing you the guidance needed when the application process begins. 
After you find a home, there are multiple steps (i.e home inspection, appraisal) that need to be completed before moving forward. This is when having a knowledgeable real estate agent is important. They will be able to explain these processes and continue to put your best interest first while these next steps take place. 
Buying a home can be overwhelming with many first time buyers dropping out of the market because they believe it's going to be too difficult. The process does have its challenges, but with the right team in place, it doesn't have to be as stressful as you envision. Working with the right people and educating yourself right from the beginning can make all the difference. 
In this digital world we live in, it's difficult to grow your business without implementing some form of social media marketing. Harnessing the power of social media allows real estate agents to create a digital footprint and connect with their audience on a personal level. 
Effective networking is all about building powerful connections, and the goal for agents is to become well-known within their respective communities as the go-to source for all things real estate.
From a marketing standpoint, social media platforms, whether it be Instagram, Facebook, LinkedIn, Youtube, should be a part of your business toolbox. Leveraging social media allows an instantaneous connection with the audience. It opens up your sphere of influence and referral base and allows you to connect with an unlimited number of people. That includes existing clients, potential new clients, and industry peers. 
Social media should be the tool you use on a consistent basis to promote your business and build your reputation. Just like the housing market itself, which is competitive, so is the real estate business. Within any city, you'll find hundreds of agents which is why it's important to position yourself as an industry leader. 
Maris Callahan, founder and CEO of Social Broker, a full-service content membership based platform that helps entrepreneurs build their brands and grow their business with social media strategies, knows firsthand the importance and power social media has for real estate agents. 
"Social media is no longer optional in the real estate industry," explains Callahan. "As a real estate agent, there is nothing more important than staying top of mind among your sphere of influence so that your clients, friends, and contacts remember that you're in real estate before they even need you."
Having worked in a real estate brokerage firm as the director of communications, Callahan saw the impact social media could have on individual real estate agents and small teams. Passionate about connecting through social media and recognizing a need for more education and resources in the real estate space, is one of the reasons she decided to launch a business that would help agents grow their business organically by using social media platforms more meaningfully to acquire new business.     
Ask any agent and they'll tell you, a good deal of their business comes from referrals. Reaching out to current and past clients is one way to get referrals while using social media to network is highly effective in generating new business. The more you market yourself, the better your chances are of being successful. 
And while every agent should use this type of self-marketing, it is only as effective if you do it correctly. You want to keep your followers interested and engaged so that they will look forward to the next piece of information you share.   
That also includes networking with professionals and peers within the industry. Following other real estate agent's social media pages and engaging on posts allows you to see how they're marketing their business, opens up the opportunity to ask questions, as well as gain additional knowledge about the business as a whole. 
The use of social media in the real estate business is not new, and many agents have already been utilizing these platforms so standing out can be a challenge. Create a social media plan before you start randomly posting. Map out what you want to share and then look for a social media scheduling tool that will allow you to schedule your content in advance. There are many different ones available so do a little homework before getting started. 
Next, decide on a realistic schedule. How often will you be able to post? Is it two, three, or even four days a week? Once you decide, stick with the pattern. Keep in mind, you can always increase the number of days you post content but you don't want to decrease. As Callahan points out, "As with so many things, you'll get out of social media what you put in." 
Now, think about your followers. Before you decide on what type of content you plan to share, ask yourself, is it useful to them? Not all of your posts should be listings. You want to be a resource to buyers and sellers in your local market and you can do so by sharing relevant information. 
"Social media doesn't work if you're only posting your listings, or if you 'ghost and post' once a week," says Callahan. "Social media is a long-term strategy that relies on consistency – posting regularly, having variety, posting different types of content, and a balance between business and personal content." 
A good rule of thumb is to follow the 80/20 rule. Eighty percent of your social media should contain something of interest to your client. Think of it as establishing yourself as an expert. The remaining 20% of your posts can be about your business. 
So exactly what type of content should you be posting to garner the most engagement from your audience? Think of the following three pillars when creating something of value for your audience. 
Educate – Answer popular questions potential buyers and sellers might have, share a quick tip or a customer review. 
Entertain – Pose a fun question to your audience to try and get them engaged in the conversation, create a holiday -themed post, or share a meme that's relevant to the real estate industry. 
Inspire –  Share an accomplishment or an inspirational quote, as well as give your audience a behind the scenes look at what you do. 
To help get the creative juices flowing we've listed a few types of content you'll want to start creating. 
These types of posts are also conversation starters so be sure to follow up with any comments or messages you receive from followers on your posts. This kind of engagement can lead to a valuable connection with a buyer or seller. 
We know that getting in the social media game can feel overwhelming. It's a full-time job and as a real estate agent, chances are you don't have the time to commit to social media. If that's the case, don't let it be the reason why you don't have one. 
If you lack the time or skills to create a polished and professional presence that's where Callahan and her team come in. With three different membership plans to choose from, they assist real estate agents with the content and strategies needed to excel in the social media space. "If you follow our strategies, use our content and incorporate your personality into your social media presence, you will, over time, generate leads on social media," says Callahan. 
If you still haven't fully committed to establishing yourself on social media, remember this, you are your best billboard!
At the beginning of every New Year, most people make resolutions that involve some form of change. Whether that be professionally or personally, it's a chance to give ourselves a goal to start anew. 
For anyone who has had their sights set on jumping into the real estate market then you know how crazy it's been these past two years as the pandemic turned the home buying process completely upside down. It may be a New Year but is it a new market? 
With mortgage rates hitting a historic low, coupled with an inventory shortage, the red-hot real estate market saw homes selling within hours of being listed, bidding wars ensuing, and sale prices closing over asking price.  
When it comes to the real estate market, we know anything is possible, but housing experts predict that in this New Year, buyers will likely see similar trends to the last two years which included elevated prices, low-inventory, and fast turnaround. 
Another contributing factor fueling home buyers were the extremely low interest rates which hovered near historic lows for an extended period of time, a result of the Federal Reserve buying mortgage backed securities to support the economy. But in 2022, the Fed plans to lessen those purchases to curb rising inflation. As a result, mortgage rates are expected to rise.
How much they will increase is not entirely clear, but economic predictions estimate the Fed may raise interest rates three times in 2022. This potential change will have an effect on the home buying process although the new policy isn't likely to "hurt" buyers in the next few months. Regardless, it's safe to say anyone looking to purchase are encouraged to act sooner rather than later.
While the buyers are out there, it's the sellers who are slowing down a tad bit.  When the pandemic started, the demand increased and pushed the home prices to an all-time high. And although we have rounded the corner when it comes to the pandemic, the 2022 housing market will likely continue to be costly, with home prices and rents remaining on the higher end of the spectrum.
Along with the demand for homes comes an increase in demand for rentals, especially as we head into the first quarter of 2022. The previous discounts that landlords had been giving out during the height of COVID are practically gone. As these concessions disappear, many renters are finding it difficult to afford their current apartments and will have to move. 
As a result, there will be an increase in availability with inventory opening up. The demand for rentals in the neighborhoods chock-full of amenities will also be greater. The areas most desirable are the ones with shopping, restaurants, and nightlife, especially as these sectors have re-opened their doors and welcomed back their customers. For many people, these amenities are an important factor when it comes to deciding where to live. Being close to all of these things, as well as transportation, is a luxury many potential renters, and even buyers, seek out. Areas such as Dumbo, Fort Greene, Bushwick, Gowanus, and Red Hook, will be some of the more attractive places to live for these reasons. 
Finding a place to call home, whether buying or renting, is never as easy as we hope it will be. The real estate market will always go through highs and lows, and this upcoming year is no exception. Keeping that in mind, here are a few things to consider for anyone planning to make a move in 2022.
Prices will remain high 
According to economists at Realtor.com and Zillow, the competition isn't likely to die down this year. Economic trends such as low inventory, elevated demand, and low mortgage rates will continue to give sellers leverage in the market.
Buyers will continue to see potential bidding wars, particularly when the market picks up in the spring and summer months. Although it's hard to predict exactly what's going to happen, Zillow predicts home values will rise by 11% in 2022. While not as high as in 2021, it's still a substantial increase. 
Increase in interest rates 
With the likelihood of interest rates rising multiple times this coming year means mortgage rates are likely to increase as well.  Home experts predict a 30-year fixed mortgage rate will reach 3.60% by the end of 2022 compared to the average of 3.30% as of now. The upside to an increase in mortgage rates is that buyers scooping up property for investment purposes may lessen, giving the people who buy homes to live in more of an advantage. 
Inventory will remain low 
The number of homes actively for sale fell to a record low at the end of last year, and the etnrance of new listings has been slow moving into 2022. Spring has generally been the time when the market picks up and while there are likely to be more listings come spring and into summer, there may not be enough to meet the demand. It will continue to be a strong sellers market. 
Home buyers, be prepared 
With the way the market is trending, it's important for buyers to be on their A-game. That means doing research ahead of time, having the proper documents readily on hand, and being ready to act quickly. That includes making an offer almost immediately. For some buyers, purchasing out- of-state has them relying on photos and showings being done via computer and over zoom.  
From the realtor side, agents not only have their eye out for new listings, but listings that are "coming soon" to the market. Knowing what a client wants and how much they're willing to spend allows agents to hone in on the right properties. There's no sense in taking potential buyers to properties that don't meet their needs or are out of their price range when the market is this competitive.
And while the 2022 real-estate market may not reach the incredible heights it did in 2021, don't expect it to slow down anytime soon. In the meantime, do what you need to be prepared for when the right home comes along and work closely with your real estate agent who can guide you through the entire process. 
After a long, cold winter, springtime is back and bringing with it bright sun, breezy filled days, and a breath of fresh air. People feel energized and ready to tackle the tasks of cleaning and decluttering.
Spring is long considered the best time to sell a home, but before contacting your local real estate agent, you'll want to ensure your home is squeaky clean. This goes beyond the general housecleaning chores—you're going to want to do a deeper dive which is sure to make a huge difference to potential buyers.
Like the saying goes, "you never get a second chance to make a first impression," and when it comes to your home, you're going to want to "wow" potential buyers from the moment they arrive.
The outside of a home is just as important as the inside and oftentimes, buyers will have already formed an opinion before they've made it to the front door. Which is why landscaping, even if it's minimal, of the front and back property should be on your to-do list.
Whether you're looking to put your home on the market now, or just want to clean away winter's mess, we've put together a list of tips to help you get started.
Outside Cleanup 
In order to prep your lawn for spring, you'll first need to clean away all of the debris left behind from winter.
Planting new flowers and adding some potted plants will give the front of your home some curb appeal. Local nurseries and garden centers are a great place to find everything from flowers and shrubbery.
Ensure walkways remain clear and easy for visitors to navigate.
Replace or repair the mailbox – if it's old or damaged it's going to stand out. You can purchase a new one at your local hardware store.
Pressure wash the outside of the house. If you don't own a power washer, you can either rent the machine or employ the services of a company to do the job for you.
Other areas such as windows, fences, pavers, and decks are usually in need of a good cleaning to wash away the winter grime.
Don't neglect the gutters. If clogged, they can overflow and cause water damage not just to the exterior, but also to the interior as well.
Stage the Backyard
When cleaning out the yard, make sure to get rid of anything that is old or broken. Chances are when you move, it won't be something you're going to take with you, so now is the best time to dispose of anything unwanted or in poor condition.
Just like you've done in the front of your home, remove any dying plants and scatter a few flowers or pots around to give the area a pop of color.
Steam Clean Carpets
Floors often take a beating from the outside winter weather that's tracked inside. If you have carpets, get them steam cleaned. If your home consists of hardwood, use a wood cleaner to bring back the shine. Same goes if your floors are tile or marble. If it's not a job you want to personally take on, consider a professional cleaning service to get them in pristine condition.
Floors, walls, and ceilings are all areas potential buyers pay close attention to so it's important they're as clean as possible.
Let in the Light
Wash windows, inside and out, to ensure they sparkle.
Wipe down all blinds, clean curtains and drapery, and polish the mirrors.
Dust all light fixtures, especially ceiling fans which tend to collect a lot of dust, and replace any burnt out bulbs.
Any time you show your home, you'll want to let in as much natural sunlight as possible. A room filled with light will feel warmer and more inviting.
Deep Clean Kitchen and Bathrooms
These are the biggest selling points in a home, so it is extremely important they are not only sparkling clean, but also presented in the best light.
Cabinets should be wiped down, countertops and appliances cleaned, drawers and cabinets organized, grout between the tiles cleaned, and if necessary, re-grouted.
Countertops, whether in the kitchen or bathroom, tend to become cluttered. Whatever's out that doesn't need to be, remove it. At some point you'll need to pack it up so why not get a head start. Having less out allows potential buyers to visualize the space and imagine themselves in it.
Declutter & Organize
To ensure rooms look as open as possible, leave out only the essentials, everything else, box up. A home will look bigger when it's not filled with stuff. Remember, the goal is to have a potential buyer envision themselves living in the home.
Keep closets organized as buyers tend to always peek inside.
Boxing up possessions that aren't used on a daily basis will not only make it easier for you to do a deep cleaning, but you'll also have a head start on packing.
Technology has impacted as well as revolutionized the way in which we do business. Not only has it changed what we do and how we do it, it has brought about new and exciting ways for just about every industry, and real estate is no exception.
These days, no matter where you are, the majority of people you encounter can be seen with their heads down, looking at their smartphone or some other type of device. That's because technology has given us access to information right at our fingertips and made it simple to perform just about every necessary task right online. From paying bills, shopping for clothes, food, even a home, it's as easy as the click of a button.
Generally speaking, people spend about 7.6 hours online, with 1% of the time being spent browsing. Whether it's surfing social media, checking email, watching videos, teaching yourself how to do something with the help of sites like Youtube, shopping online, or reading up on the latest news, a person's attention is digitally focused.
When it comes to real estate, technology has proven to be a powerful tool for the industry. Brokers and agents continue to perform the most essential functions of the business, but with the help of technology, it has made certain areas faster, smoother, and much easier to navigate.
In essence, it's changing the way in which real estate professionals do their job, to a degree. People still want a human connection with expertise in the field and that is something that will not change. The expert advice and knowledge provided cannot be replaced, only enhanced, by the use of technology.
With the use of the Internet, it has reshaped the way in which real estate is delivered to the consumer. Between the numerous websites, professional photography, and now virtual property tours, buying and selling a home looks a lot different than it did even 10+ years ago. These days, home buyers are tech-savvy and well-informed, they know exactly what they want, making it the job of the professional, regardless of the sector, to help deliver.
A few of the most obvious ways in which technology has been impacting the real estate sector include:
Transparency
Many websites that provide information to the consumer are free, allowing for the opportunity to educate oneself even before the process begins. These sites provide tools such as data, inventory, availability, and pricing for a potential buyer to browse through. Sly Symons, founder of the Syms company said it best, "An educated consumer is our best consumer."
Marketing
With the aid of technology, marketing just about any type of product has become instantaneous. Broadcasting messages over multiple platforms allows professionals to reach a much wider audience than before. The visibility is not only easier to achieve but more cost-effective. With the use of technology, getting your product out to the marketplace can happen in mere seconds. The easier the platform to navigate, the quicker homes can be listed, which in turn allows potential homebuyers to find what they're looking for faster. The end result is greater market activity and a pleasant experience for everyone involved.
Real-time data
Previously, much of the research and data comprised was focused on what happened in the past as opposed to what was happening in the current marketplace. With the use of technology, outdated data is no longer the case. Now, it's never been easier to find out information such as pricing and availability in real-time.
Virtual Reality
One of the most important steps in the home buying process is the visual inspection of the property, both inside and out, along with the surrounding area. With the use of drone video, it's possible to not only see the complete exterior of a home but the surrounding neighborhoods as well. Virtual reality (VR) is a relatively newer form of technology used in the real estate industry although there are agents who have already implemented it into their business.
Up until now, VR has been a great tool for buyers looking to relocate further away from their current location as well as for people who may be unable to view a property, such as an open house. But now, with the current climate of our country, the chances of VR being used to sell homes is even greater.
As we continue to move forward, virtual touring of a home right from a device will allow faster access to a property and the opportunity to narrow down selections. Instead of multiple in-person visits, clients can now scan through places without having to physically be there, making it possible to view numerous homes in a day and make decisions sooner than before.
Rich Schulhoff, CEO of the Brooklyn MLS, has also noticed an uptick in the number of listings being posted, which in turn results in using virtual tours. "People are also getting more creative with virtual tours," says Schulhoff.
Social Media
The power of social media is strong and can be felt over a multitude of sectors. The days of buyers opening up a newspaper to look for a home or flipping through a phonebook for a sales agent are long gone. Instead, social media has become the place to go when it comes to finding just about anything you want, including a home, and are a great way for real estate professionals to grow their business. The ability to connect with others is instantaneous; whether it's connecting with existing clients, potential new ones, or others in the industry, social media sites have made it possible to do so and are important tools to have in your real estate toolbox.
Facebook – With more than 2 billion users, creating a Facebook page can help attract an audience on a much larger scale than any marketing plan of yesterday could possibly ever do. Facebook posts should focus on both business and the consumer. Along with sharing your listings, share information that is focused on the home as well as the process. Everything from mortgages to DIY tips for decorating is helpful knowledge to an owner or a potential buyer. Share information on your borough or city; establishing yourself as a thought leader in your community is helpful in attracting new clients and followers.
Instagram – More than 700 million users can be found on this social media platform, making it another great resource for real estate professionals. Posting photos of available properties can help generate leads as well as showcase listings to available buyers. Another excellent way to engage potential buyers is by sharing short video clips of your listings. In addition, content you've published elsewhere can also be shared by providing a direct link in your bio. This is another great way to direct followers to any additional social media accounts you may have.
While there are a multitude of social media platforms and technologies available to real estate professionals, it's important to remember that the tools are only effective if they are used correctly and consistently.
As technology continuously changes and reshapes the way in which we live, it's imperative that businesses follow suit. Customers will find new and exciting ways to use it, that's why it's imperative to stay ahead of the curve in such a competitive market. If everyone else is moving forward and your business remains the same, then you're actually falling behind. Change can be scary but embracing it will help take your business to new heights.
With a new decade under way, the Brooklyn real estate market continues to remain strong. New York City as a whole is one of the hottest housing markets in the United States and from the way the New Year is shaping up, there are no signs of a decline in the borough.
A look at the statistics for both single and multi-family homes, in both price and days on market (DOM), has remained steady. The fact that it has held strong is another indicator of the Brooklyn market's strength. The bottom line, the borough is booming and people are continuing to put down roots. Not only is it the most populous of the five boroughs in NYC, it is the second largest in size, with an estimated population of 2.6 million people.
Rich Schulhoff, CEO of the Brooklyn MLS, believes that one of the borough's appeals is the fact that not only is it accessible to Manhattan, it is a great community to raise a family. "It is still a borough of neighborhoods," says Schulhoff. "And I think that is the difference."
Within Brooklyn there are many well-known neighborhoods which have gone through a revitalization or gentrification at some point over the years.  With the ever-changing times the process of change and growth promises to continue.
According to Schulhoff, a telltale sign of growth is due in part to new developments opening up within an area. "I've always found that when you see businesses, especially restaurants, opening up in areas that have been somewhat neglected, you know the next step is going to be people moving in and communities changing."
One neighborhood in particular Schulhoff predicts is on the verge of exploding in the form of growth and development is East New York. This diverse and growing neighborhood is located in northeast Brooklyn and was once deemed "Little Pittsburgh" due to its many industrial businesses in the early twentieth century.
Settled by Dutch colonists in the 1650's, East New York was originally founded as the town of New Lots. Unable to find room to farm in the area known as Flatbush, they came here to settle the new lots, hence the origin of the name. Streets such as Van Siclen Avenue and Wyckoff Street were named after farmers and still exist today.
Due to rezoning in 2016, East New York, a neighborhood that has not been as sought after a location as others, we will see many changes over the coming years, which all begins now. The development of affordable housing, new retail shops, community facilities, and a public plaza, will help to invigorate the economy by providing a home for new businesses along with helping families to grow and prosper.
As the neighborhood begins its transformation, some local spots to check out include:
Maxwell's Bakery – Serving the community since 1928, the bakery was originally known as "Essential Cheesecake" during World War II but changed names in a bid to secure a contract to provide baked goods to the troops stationed at Fort Hamilton. 2700 Atlantic Avenue, Brooklyn NY  11207
Highland Park – Created in 1901, this park offers stunning views of Ridgewood Reservoir, the Rockaways, and the Atlantic Ocean. A popular spot amongst residents, the park plays an important role in the community. Designated BBQ areas make it a perfect spot for a picnic with family or friends, and for those looking for some athletic recreation, there are tennis courts, baseball fields, and handball and basketball courts. Cypress Hills Street, Brooklyn NY 11207
 Shirley Chisholm State Park – The park was named after Brooklyn-born pioneer Shirley Chisholm, the first African American Congressman as well as the first woman and African American to run for President. Resting atop the former Pennsylvania and Fountain Avenue landfills, it offers views of landmarks like the Empire State building, Verrazano Bridge, New York harbor, and Jamaica Bay. One section of the park opened up last year, with the expansion set to open up in 2021.
In addition to East New York, two additional neighborhoods where continued growth is projected is Greenpoint, which lies right next door to the popular Williamsburg, and Coney Island, a neighborhood that has long been synonymous with Brooklyn.
No longer just Williamsburg's "neighbor," Greenpoint is a destination that attracts residents due in part to its close proximity to Manhattan and more affordable housing than some of the surrounding areas.
What was once a quaint countryside is now a bustling community. Like most of the borough, the area was originally farmland and as time progressed, became a popular spot for families and workers to reside because of the abundance of factory jobs. A working class and immigrant neighborhood, it's not uncommon now to find three generations of families living in the community.
Along with a number of great places to frequent, Greenpoint is also a popular location for both TV and film. Several shows like "Blue Bloods" house their permanent soundstages in the neighborhood's industrial area between Greenpoint Avenue and Norman Boulevard. Other shows like, "Rescue Me," "Boardwalk Empire," and a scene from a music video featuring rapper Jay-Z and basketball legend Lebron James are just a few of the projects filmed here.
When looking for places to go, Greenpoint has no shortage of restaurants, trendy hotels, and watering holes to grab a drink or two. Check out some of the following:
Alameda – This beautiful neighborhood bistro has been serving up delish seasonal new American fare along with classic and modern cocktails since 2013. – 195 Franklin Street, Brooklyn NY 11222
Paulie Gee's – This cozy pizzeria serves up some of the best pizza, soups, salads, and of course dessert. If you're looking to grab a quick slice, you can visit their slice shop for takeout or delivery. – 60 Greenpoint Avenue (dine-in only) / 110 Franklin Street (slice shop) Brooklyn NY  11222
The Diamond – One of the few bars in Brooklyn where you can play shuffleboard, video games, grab a bite and a drink, all while keeping it causal and magical. 43 Franklin Street, Brooklyn NY 11222
Sunshine Laundromat and Pinball – Have you ever seen a laundromat that offers up pinball machines and beer? Who says doing laundry can't be fun! 860 Manhattan Avenue, Brooklyn NY 11222
Henry Norman Hotel – Right in the heart of everything, visitors can stay at this distinct hotel offering unique loft style suites that were once home to a 19th century textile warehouse.
A "go-to" neighborhood for a long time, Coney Island continues to attract visitors, especially during warmer weather. During the mid-19th century, the neighborhood was a popular seaside resort town, and on busy summer days drew in millions of people between the beaches and amusement parks.
In 1916, an entrepreneur named Nathan Handwerker took advantage of the increased number of visitors and began selling hotdogs at Coney Island for a nickel each, eventually expanding his business into the world famous Nathan's Hot Dog chain.
Today, the presence of casual new restaurants and development of hi-rise buildings are all signs Schulhoff says of more people coming into the neighborhood.
A few "staples" to check out the next time you're in Coney Island include:
Coney Island Cyclones game at MCU park – What better way to watch a baseball game then with a view of the water. 1904 Surf Avenue, Brooklyn NY 11224
Nathan's Famous Hot Dog eating contest – Held annually on the Fourth of July at Nathan's world-famous establishment. 1320 Surf Avenue, Brooklyn NY 11224
Mermaid Parade – Since 1983, this annual event, invented by artists, showcases over 3,000 creative individuals from the five borough and beyond. Starts at West 21st & Surf Avenue
Luna Park – Home of the world famous cyclone, one of the oldest wooden rollercoasters still in operation. Making its debut in June of 1927, this all-time American classic ride is not for the faint of heart. Additional rides, shops, games, and dining make this amusement park the place to be. 100 Surf Avenue, Brooklyn NY 11224
Totonno's Pizzeria Napolitano -For the past 93 years, Totonno's has been serving the Coney Island community. Recognized as the best pizza in New York City, this neighborhood staple went through a "rebirth" after Hurricane Sandy. 1524 Neptune Avenue, Brooklyn NY 11224
Rubys Bar & Grill – Family owned and operated since 1972, Ruby's is the oldest bar and grill on the boardwalk, and the only place where you can still walk under the original boardwalk. No visit to Coney Island is complete without a stop at this nostalgic establishment. 1213 Riegelmann Boardwalk, Brooklyn NY 11224
Margarita Island – Open all year round, this indoor/outdoor hot spot features live music, DJ, and a place to catch the latest game on TV. During the summer grab a drink at the outdoor Tiki Bar. 1105 Bowery Street, Brooklyn NY 11224
As neighborhoods such as these, as well as others, continue to prosper, Brooklyn remains a place where people want to live and the demand for property holds strong.
It's the year of the White Metal Rat and beginning January 25th, the people of the culture, and others as well, will take part in celebrations for Chinese New Year (often referred to as Lunar New Year globally).
"The Lunar New Year means new beginnings, incoming good luck, and wiping away any ill fortune and bad luck from the prior year," says Delton Cheng, Board of Director for Brooklyn MLS.
This time of celebration includes dinners, dragon and lion dances, lantern festivals, firecrackers, and lucky red envelopes (hongbaos) filled with cash. The dragons are a symbol of China's culture and believed to bring good luck, therefore, the longer the dragon is in the dance, the more luck it brings to the community.
Cheng, who was born and raised in Flatbush, recalls New Year's celebrations filled with fireworks, all types of Chinese candies, and the elders giving out the "good luck money" to unmarried young ones. Homes were also decorated with plum blossom and pussy willows as they are the most sought after flowers of this season.
"It's all about gathering with family and enjoying a reunion dinner, the most important meal of the year," says Cheng.
These festivities take place throughout the various Chinatown communities within NYC, including Sunset Park, the largest Chinatown in Brooklyn (and all of New York).
In research conducted back in 2017, it was shown that New York City is home to the largest Chinese-American population with over half a million people. In the city of Brooklyn alone, not only can Chinatown communities be found in Sunset Park, the next biggest areas are located in Bensonhurst and Sheepshead Bay (Avenue U), along with smaller, yet burgeoning communities within Bay Ridge, Borough Park, Coney Island, Dyker Heights, Gravesend, and Marine Park.
Dating back to the earlier part of the 20th century, Sunset Park, which got its name from the park itself, was then known as "Little Norway" due to the influx of Norwegian immigrants who comprised most of the neighborhood.
But by the 1950s things had changed; the people were moving out and the area increasingly turning sparse. It wasn't until the 1980s, when Chinese immigrants started to settle into Sunset Park that one of the city's most vibrant and thriving Chinatowns began to develop.
A few years later, the first Chinese-American grocery store, Winley Supermarket, laid down roots on the corner of 8th Avenue and 56th Street (34 years later they're still serving the people of Brooklyn). While many storefronts remained abandoned, more and more immigrants began moving into the area, escaping the higher cost of rent in Manhattan's Chinatown for the one that was beginning to grow right here in Brooklyn.
Fast forward to 2020 and the neighborhood has become one of the city's most diverse, and "coolest" areas.  Along with beautiful brownstones are the breathtaking views of downtown Manhattan, downtown Brooklyn, Staten Island, and even some parts of New Jersey.
The community has seen a transformation since those earlier days when 8th Avenue was lined almost entirely with empty stores. Now, the main drag, which runs from 49th to 60th Street, is the heart of Brooklyn's energetic Chinatown, having transformed the area into a bustling destination. It's here you'll find open air markets, selling things like fresh Chinese vegetables and seafood, a variety of specialty Asian foods and ingredients, especially at the Fei Long supermarket (which also has a food court on the third floor, offering a selection of nine different stalls serving up distinctly different styles of Chinese cuisine), along with numerous Chinese, Vietnamese, and Malaysian restaurants.
And while the community is consistently lively, things are about to kick into high gear as residents of Sunset Park prepare for one of their biggest and most anticipated events, the Brooklyn Chinese-American Association's Lunar New Year Parade which will take place on Sunday, January 26th. The parade will begin at 50th Street and 8th Avenue with performances starting around 11am, although it's a good idea to arrive earlier to ensure a good spot along the parade's route.
Established in 1988, the "joyous celebration held on a dreary street brought together people of diverse ethnic backgrounds and successfully marked a turning point for Sunset Park," according to the BAC's website.
In addition, Brooklyn is also home to some of the best Chinese cuisine. With the New Year right around the corner, there is no reason why you will need to go any further then Brooklyn in search of excellent eats!
Mister Hotpot – One of the tastiest spots for Hong Kong-style hot pot, diners can dip a variety of meat, vegetables, and noodles into a bubbling broth (think fondue). Along with the food, you'll also find pop music pumping throughout this trendy hot-spot. (5306 8th Avenue, Brooklyn, NY 11220).
Grand Sichuan House – It's been called the best in Bay Ridge, serving up authentic spicy Chinese food.  This traditional Sichuan- style cuisine offers up choices like Dan Dan noodles, soup dumplings, and cumin flavored beef, to name just a few. (8701 5th Avenue, Brooklyn, NY  11209).
Lucky 8 – This Cantonese style cooking focuses on both fresh meats and seafood, some of which you can see swimming in the restaurant's tanks. Caught live and cooked on the spot, diners can choose from numerous types of fish. Whether you're looking to take out or dine- in, it's a great spot to enjoy the Chinese New Year. (5204 8th Avenue, Brooklyn, NY  11220)
Park Asia – Offering both dim sum and traditional Cantonese dishes, the restaurant offers diners two floors of beautiful dining space, making it a great location for events as well. (6521 Eighth Avenue, Brooklyn, NY  11220)
East Harbor Seafood Palace – Although this dining spot is located in Brooklyn, you'll feel like you're eating in a Manhattan hot-spot when you sit down at this wildly popular and always crowded Chinese restaurant. Offering a huge selection of classic dim sum dishes, diners will also find an extensive menu to choose from. (714 65th Street, Brooklyn, NY 11220)
Buntopia – If it's low calories dishes you're looking for, look no further than this vegan friendly sushi spot serving up fusion and healthy cuisine for everyone.  (994 Broadway, Brooklyn, NY  11221)
Kathy's Dumplings – Whether you choose to dine in or take out, it's here you'll find both a variety of dumplings and a modern interpretation of classic Chinese dishes.  (7924 3rd Avenue, Brooklyn, NY  11209)
Joe's Bakery – If you're looking to get your dum sum fix on, this Chinese style bakery is the perfect choice. (8517 18th Avenue, Brooklyn, NY  11224)
As Brooklynites and the neighboring boroughs come out to enjoy and embrace the beauty of the culture, Cheng is proud, and thrilled to see the Chinese community flourishing in New York City. "Home ownership is the American dream and with support and contributions of Brooklyn MLS, the growing Chinese and Asian community here in Brooklyn can obtain that dream!"