Whether this is your first, second, or maybe even third home purchase, each experience likely feels like the first. Regardless of how many times you've actually done it, the home buying process creates an array of feelings and emotions. 
From excited to scared and everything in-between, buying can be intimidating. That's why it's important you're working with the right realtor who will be able to guide you through each step of the way. 
The home buying process really begins before you even step foot into a home, and continues all the way up until the day of closing. There are numerous steps you'll take with each stage which in turn creates a whole new set of questions. Keep in mind, nothing you ask is silly, if you are unsure about anything, speak up. 
Buying a home is one of the largest purchases you'll make in your life which is why it is important to feel as comfortable, and informed as possible. Part of your real estate agent's job is to help make the experience as stress-free as they can.
We know things can get overwhelming with all of the information you need to know beforehand, so to help alleviate some of it, we've put together a list of common questions buyers ask to help you navigate the process a bit easier. 
What's the first step of the home-buying process?
Before you even get started in your search, it is important to have your mortgage pre-approval. Some agents will not begin working with potential clients if they don't have an approval in hand. 
Why is this piece of paper so important? Because it tells you, and your agent, just how much you can afford. There is no reason to look at properties that you are unable to afford. It's not fair to you, your agent, or the seller, to waste time looking at properties out of your price range. Knowing how much money a lender will approve for a loan is an important first step. 
How long does it take to buy a home? 
Unfortunately, there is no definitive answer as this timeline varies greatly from person to person. On average, it can take anywhere from a few weeks to several months to find a home. It also depends on the timing, as well as the circumstances. Do you need to move ASAP, or is this your first home? 
Once you find your home, it usually takes an additional 30-45 days to close after you're in contract. Keep in mind this timeline can change for a variety of reasons. 
How much do I have to pay my real estate agent to help me find a home?
Great news–nothing! The seller pays the realtor fee/commission on their end. 
How much money do I need for a down payment?
The more you put down upfront, the less you will have to borrow from a lender. Generally, 20% of the purchase price is an ideal number for a few reasons. First, it lowers the monthly mortgage payments, avoids paying private mortgage insurance commonly referred to as PMI, improves the nature of your offer, and can help you lock in a better interest rate. 
That's not to say you must put down 20%. The minimum amount depends on the type of loan you are obtaining to finance the purchase. Lower down payment loans, like an FHA loan, requiring a minimum down payment of 3.5%, were designed to make homeownership possible for first-time buyers. 
When it comes to the different types of loans available, this is where your mortgage broker steps in. It's a conversation you should have even before the actual house hunting process begins. Knowing how much you can afford and the type of loans available are all part of the initial conversation you should be having when obtaining your pre-approval.
What additional fees are there besides the down payment?
Additional costs include the loan origination fee, which is not a single fee, but a set of lender-specific fees that are part of closing costs, as well as the closing cost itself. These are the fees paid at time of closing to complete the purchase. They may include the survey, underwriting fees, title search fees, documentation fees, legal fees, pre-paid property taxes, HOA, etc. Your mortgage broker will review these with you. While you do have these additional expenses, the down payment is usually the largest cost associated with buying a home. 
Do I really need to work with a real estate agent when buying?
It is strongly recommended that you work with an agent for many reasons. First, they have your best interest. Their goal is to help find you a home that fits your needs, and they will advocate on your behalf when needed. Real estate agents are skilled negotiators, and have access to a network of different people you will need throughout the process. Plus, it doesn't cost anything to work with one.  
Can you recommend…..?
Whether you're in need of a mortgage broker, appraiser, lawyer, moving company, or any other type of professional service associated with the home buying process, your real estate agent should be able to offer some recommendations. Mostly all real estate agents have a network of people they trust to provide the best possible service to their clients. 
While every home is different, the steps, especially in the early stages of purchasing, are generally similar. The same holds true for the questions you are more than likely to have. Remember, don't be afraid to ask, it is part of an agent's job to provide you with the information needed in order to make the most informed decision.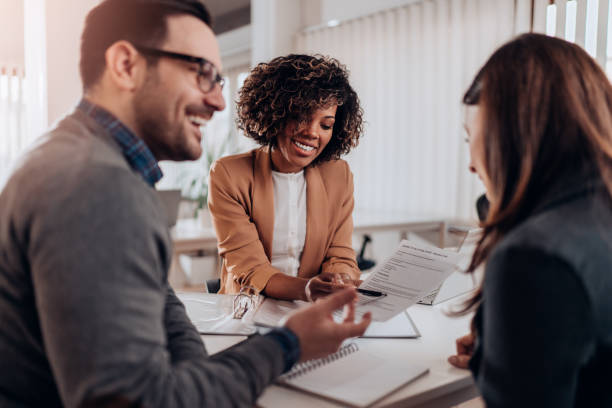 For both sellers and buyers, working with a real estate agent is beneficial for a multitude of reasons. Depending on what side of the transaction you're on, the reasons why you should work with an agent will differ. What doesn't change is the invaluable experience a good agent brings to the table. 
When it comes to selling, many people think they can save time and money by going at it alone, without a realtor. What's interesting is that FSBO (For Sale By Owner) sales often are less than the homes sold by real estate agents. Granted, the homeowner saves on paying the realtor's commission, but that comes with a cost (literally). 
Statistics show that only 11% of sellers actually succeed at selling on their own and for the ones that do, their sales are about 26% less on average than properties represented by an agent. 
A lot goes into selling a home that you may not even realize. There are many challenges and if you're going at it on your own, navigating all of the moving parts can be difficult. 
Real estate agents do a lot more than just bring potential buyers. They know the in's and out's of both buying and selling and are invaluable for a multitude of reasons. Michele Haas, President of the Brooklyn Multiple Listing Service (MLS), points out the following ways in which real estate agents are instrumental in the overall process.
Agents have:
Extensive knowledge of the market
Professional networks
Negotiating skills
Understand required documents
Fiduciary responsibility
Can readily find and identify comparable sales
Can recognize possible issues with a property
Must live up to the standards required by their license 
Based on the above, we dive a bit deeper into just how working with an agent is beneficial.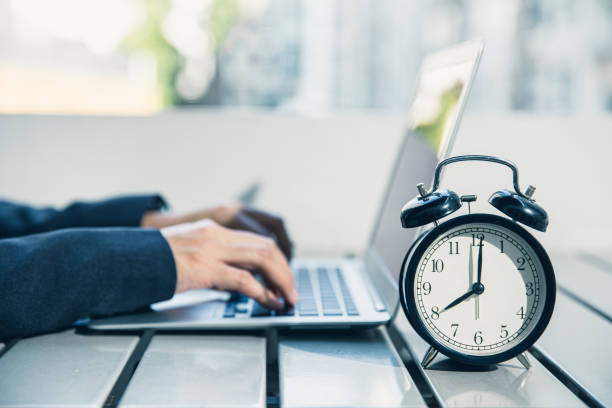 Time Consuming – Selling your home is a full-time job. Between fielding calls and messages for showings, hosting an open house, advertising, and all of the other minutiae that comes with listing a home, it's an agent's job to make sure it is taken care of. 
Experience – Real estate agents are trained for the job. They've studied and taken exams to become an agent and continuously refresh that knowledge with continuing education classes. They know how to navigate the market better than someone who isn't in the business and their knowledge and experience can be the difference in getting a home sold quickly. 
Pricing Advice – Agents understand the real estate market – they know the value of homes, they know the areas, and how to compare properties, all of which factor into pricing a home correctly. While you may have a certain number in mind, the price may not be reasonable. That's why having an agent to research the comparable sales can help confirm if you are in the right price range. They know where to look and have access to this type of invaluable information. 
What they don't possess is an attachment. As a homeowner, you're attached to your home in one way or another. Maybe it is your first home, or where you raised your children. Because of reasons like these, it can be difficult to be objective and for many homeowners, it's not easy to separate the two. That's why having a real estate agent is important as they can help you to focus on the bigger picture and not get caught up in the emotional side. 
Professional Negotiators – As hard as it can be to price your home correctly when you have an attachment to it, so can negotiating its worth. Real estate agents are removed from all of that. Their main goal is to get your house sold and if negotiations are involved, they aren't going to hold onto emotional ties that will prevent them from making a good deal. Being removed allows agents to give you better guidance and advice. 
When it comes to negotiating, attention to detail is key. Your real estate agent knows what details need to be written into the contract. There are numerous documents involved in the process and having an agent to help navigate all of the paperwork is important, especially when questions or concerns arise, they can advise. This invaluable knowledge is helpful regardless of whether you are the seller or buyer.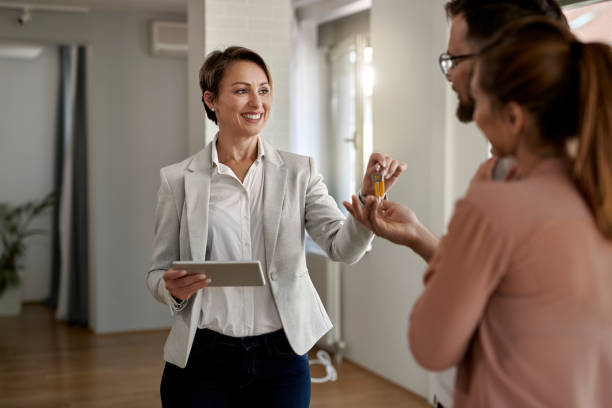 Fiduciary Responsibility – Agents have a fiduciary responsibility to their clients, they must put your best interest first. Whether they're working on your behalf to sell your home, or help you purchase one, their loyalty remains with you. 
Network of Professionals – It takes a team of various professionals to get you to closing day. From home inspectors, to mortgage brokers, to attorneys, etc, a real estate agent has a trusted network of other professionals to help you every step of the way.  
If you are on the other side of the real estate process and are looking to purchase a home, working with an agent is just as important. Buying a home is one of the largest financial transactions you'll ever make and you want to have an expert on your side. Real estate agents are tapped into their network and have access to various sites, like the MLS, to get the most up-to-date listings. 
Whether buying or selling, either side can benefit significantly from hiring a real estate agent. The reasons may be different but the end goal is relatively the same, to ensure as smooth and stress-free process as possible. 
At the beginning of every New Year, most people make resolutions that involve some form of change. Whether that be professionally or personally, it's a chance to give ourselves a goal to start anew. 
For anyone who has had their sights set on jumping into the real estate market then you know how crazy it's been these past two years as the pandemic turned the home buying process completely upside down. It may be a New Year but is it a new market? 
With mortgage rates hitting a historic low, coupled with an inventory shortage, the red-hot real estate market saw homes selling within hours of being listed, bidding wars ensuing, and sale prices closing over asking price.  
When it comes to the real estate market, we know anything is possible, but housing experts predict that in this New Year, buyers will likely see similar trends to the last two years which included elevated prices, low-inventory, and fast turnaround. 
Another contributing factor fueling home buyers were the extremely low interest rates which hovered near historic lows for an extended period of time, a result of the Federal Reserve buying mortgage backed securities to support the economy. But in 2022, the Fed plans to lessen those purchases to curb rising inflation. As a result, mortgage rates are expected to rise.
How much they will increase is not entirely clear, but economic predictions estimate the Fed may raise interest rates three times in 2022. This potential change will have an effect on the home buying process although the new policy isn't likely to "hurt" buyers in the next few months. Regardless, it's safe to say anyone looking to purchase are encouraged to act sooner rather than later.
While the buyers are out there, it's the sellers who are slowing down a tad bit.  When the pandemic started, the demand increased and pushed the home prices to an all-time high. And although we have rounded the corner when it comes to the pandemic, the 2022 housing market will likely continue to be costly, with home prices and rents remaining on the higher end of the spectrum.
Along with the demand for homes comes an increase in demand for rentals, especially as we head into the first quarter of 2022. The previous discounts that landlords had been giving out during the height of COVID are practically gone. As these concessions disappear, many renters are finding it difficult to afford their current apartments and will have to move. 
As a result, there will be an increase in availability with inventory opening up. The demand for rentals in the neighborhoods chock-full of amenities will also be greater. The areas most desirable are the ones with shopping, restaurants, and nightlife, especially as these sectors have re-opened their doors and welcomed back their customers. For many people, these amenities are an important factor when it comes to deciding where to live. Being close to all of these things, as well as transportation, is a luxury many potential renters, and even buyers, seek out. Areas such as Dumbo, Fort Greene, Bushwick, Gowanus, and Red Hook, will be some of the more attractive places to live for these reasons. 
Finding a place to call home, whether buying or renting, is never as easy as we hope it will be. The real estate market will always go through highs and lows, and this upcoming year is no exception. Keeping that in mind, here are a few things to consider for anyone planning to make a move in 2022.
Prices will remain high 
According to economists at Realtor.com and Zillow, the competition isn't likely to die down this year. Economic trends such as low inventory, elevated demand, and low mortgage rates will continue to give sellers leverage in the market.
Buyers will continue to see potential bidding wars, particularly when the market picks up in the spring and summer months. Although it's hard to predict exactly what's going to happen, Zillow predicts home values will rise by 11% in 2022. While not as high as in 2021, it's still a substantial increase. 
Increase in interest rates 
With the likelihood of interest rates rising multiple times this coming year means mortgage rates are likely to increase as well.  Home experts predict a 30-year fixed mortgage rate will reach 3.60% by the end of 2022 compared to the average of 3.30% as of now. The upside to an increase in mortgage rates is that buyers scooping up property for investment purposes may lessen, giving the people who buy homes to live in more of an advantage. 
Inventory will remain low 
The number of homes actively for sale fell to a record low at the end of last year, and the etnrance of new listings has been slow moving into 2022. Spring has generally been the time when the market picks up and while there are likely to be more listings come spring and into summer, there may not be enough to meet the demand. It will continue to be a strong sellers market. 
Home buyers, be prepared 
With the way the market is trending, it's important for buyers to be on their A-game. That means doing research ahead of time, having the proper documents readily on hand, and being ready to act quickly. That includes making an offer almost immediately. For some buyers, purchasing out- of-state has them relying on photos and showings being done via computer and over zoom.  
From the realtor side, agents not only have their eye out for new listings, but listings that are "coming soon" to the market. Knowing what a client wants and how much they're willing to spend allows agents to hone in on the right properties. There's no sense in taking potential buyers to properties that don't meet their needs or are out of their price range when the market is this competitive.
And while the 2022 real-estate market may not reach the incredible heights it did in 2021, don't expect it to slow down anytime soon. In the meantime, do what you need to be prepared for when the right home comes along and work closely with your real estate agent who can guide you through the entire process. 
As we prepare to wrap up a record-breaking year for real estate, potential homebuyers are wondering if 2022 will bring more of the same.  Despite the fact there were sellers a bit apprehensive to make a move during the pandemic due to economic volatility, the real estate market in 2021 saw a record setting boom.
Sales were at an all-time high while mortgage rates were at an all-time low. The combination of the two created a favorable sellers' market with tighter competition amongst buyers. With interest rates expected to remain low in the upcoming year, homebuyers looking to make a move in the coming months should start preparing sooner rather than later.
Being one step ahead of the competition is a good idea especially if inventory remains low. While the housing market may pick up with additional inventory right after the new year to satisfy buyer demand, there's no guarantee.
One way to stay on top of the real estate market is to work closely with an agent. Buying a home is not as simple as we'd like it to be, but the process doesn't have to be as stressful as you might believe it will be. While buying a home is no simple task, working with a real estate agent offers you overall support each step of the way. Their knowledge of the local market coupled with the skills to get you where you need to be will alleviate some of the stress that often comes along with buying a home.
Before starting the home search and teaming up with a local real estate agent, there are a few questions to ask yourself so that when you do find the right place to call home you'll be ready to move forward.
Ask yourself, is my credit score in good shape? If it isn't, take the necessary time needed to boost it up to where it should be before you begin applying for a mortgage. Your credit score is an important factor when it comes to obtaining a loan. Not only does it affect whether you'll get approved, it also affects the rate at which you'll qualify.
The higher the score, the more likely you are to get approved at a more favorable interest rate. There are different types of mortgages, each with their own credit score requirements. It's a good idea to talk with a mortgage lender ahead of time to gather information on all of the various loan requirements. That way, once you obtain your credit score, you'll know exactly where you stand.
Once you obtain your credit score, there may be a chance you'll need to boost it up. Make sure all bills are paid on time and if possible, pay down as much of your existing credit card debt (if not all) before starting the mortgage process.
If you plan to purchase a home in the near future, resist opening any new lines of credit as this will affect your credit score. While the discount many stores offer with the opening of a new credit card may sound enticing, resist the urge to apply. You may save a few dollars today, but long-term this can hurt you when applying for a mortgage.
And lastly, when looking over your credit report, check it carefully for any potential errors. If anything looks incorrect or even suspicious, you'll want to correct and/or rectify it before starting the mortgage application process.
With home prices being on the higher end of the spectrum, agents and their buyers are seeing sales for over asking price, whether it be the result of a bidding war or anxious buyers offering higher to secure an acceptance.
To remain in the game in such a competitive market, having a strong down payment shows a strong interest in the property and a commitment to get the deal done. While there isn't a specific number required to put down, many times buyers hope a larger number will help them get their offer accepted over the competition.
Plenty of lenders will allow you to put down less but on a conventional mortgage you'll be required to pay private mortgage insurance (PMI).  While mortgage insurance isn't a bad thing, it's an additional expense homebuyers tend to try and avoid especially with home prices being falling on the higher side. Why add to your monthly payment if you don't have to?
Research different neighborhoods
Before heading out with an agent, conduct a bit of research on home prices in the different neighborhoods. This will give you a better idea of which areas are more feasible. Together with your real estate agent you can create a game plan and focus on the properties that fit within your budget. There's nothing worse than falling in love with a home that exceeds your finances.
It's finally here, moving day! Whether you're heading into a new home or apartment, the excitement, and stress that comes along with the process is one that cannot be avoided.
Did you know that moving is consistently rated as one of life's most stressful events? It ranks right up there with death of a loved one, divorce, job loss, etc. Even if your move is a happy one, it doesn't lessen the stress that comes along with it. It is still a massive disruption of your routine, combined with all that is familiar to you. And no matter how well you plan, that feeling will not change.
Now, you've spent weeks (maybe even months) planning and packing, so when the actual day arrives, you're bound to be in overdrive. Along with all of things you're going to have to take into consideration, if you're a pet owner, add another item to your pre-moving check list.
If you think the process is tough, imagine just how stressful it can be for your pet. Dogs especially can easily become stressed out when there is unexpected activity in the home, or even when introduced to a new environment.
Animals are creatures of habit, and for them, change, no matter how big or small we think it may be, can be both confusing and stressful.
So while you're planning out the specifics for moving day, it's important to also plan ahead for your pet. In order to ensure he or she is relaxed, and safe, on the big day, we've compiled a few top tips to help make the move a success for all members of your family.
Contact your vet
If you're moving out of state, or out of the local area, contact your vet to obtain your pet's medical records along with any current prescriptions. Part of relocating involves finding new doctors and that includes a new veterinarian. Ask your current vet if they can recommend a new doctor before beginning to do so on your own.
Plan Ahead
Prior to moving, it's a good idea to visit your vet. According to Dr. Rachel Barrack, Founder of concierge veterinary practice Animal Acupuncture, you should make sure your pet is up to date on all vaccinations. If you're traveling by air, Dr. Barrack stresses the importance of checking with the airline beforehand to confirm all necessary paperwork prior to the day of departure. If traveling by car, make sure your pet is used to their crate and plan ahead for bathroom and water breaks.
Pack An Accessible Bag for Your Pet
Included in your pet's to-go bag should be a leash, bowls for food and water, food, medications, wee-wee pads or litter box, bed, and favorite toys so when you get into your new home you won't be rummaging through boxes, Dr. Barrack points out.
Keep pets away from the action
One of the best ways to help your pet remain calm is to keep them in a quiet area although that might not be possible on moving day. You don't want them getting underfoot or accidentally getting out. A good idea to consider is either boarding for a night or two or doggy daycare. If that's an option you'd like to explore, Brooklyn is home to a variety of options. A few local places include:
Keep in mind, before your pet is able to board or spend the day in daycare, most animal facilities require the animals go through an evaluation to ensure they're a fit, and to protect the safety of all the animals already at the facility. All vaccinations will need to be up to date as well so make sure to find out from your veterinarian which ones your pet will need. And lastly, some months may be more popular than others at the facility, so once you have your moving dates, call to reserve your pet's spot.
Move the house before you move your pet
Set up as much of your new home as best you can before introducing your pet to his or her new digs. Let them slowly adjust to their new surroundings. Re-introduce familiar objects and make sure to give your pup lots of attention in the process. You can even walk them from room to room to take in the new scents they're sure to pick up on.
Update information
Once you're settled, make sure to update your new contact information. That includes notifying your vet, ordering new ID tags, and if your dog is microchipped, calling the company and ensuring they have all of the new and most current information.
Stick to a Schedule
Dr. Barrack stresses the importance of sticking to a schedule once the move is complete. Even though you're in a new place, sticking to their usual eating, exercise, and sleeping schedule as best as possible will help to minimize the stress.
Most pets love predictability and routine, so a move can throw them into a tailspin. Change can be confusing and stressful so be mindful of their needs as you prepare your move.
And most importantly, Dr. Barrack stresses the importance of being patient. Once you arrive at your new home, it will often take even the most well-behaved pets a few days to adjust to their new surroundings.  Consult with your vet as well on the best ways in which to ensure a smooth transition.
#MattDamon is in contract to buy a beautiful #BrooklynHeightsPenthouse, and according to the #WSJ, this actor/producer/philanthropist/screenwriter will also be noted as the owner of the most expensive piece of real estate in Brooklyn.#BrooklynwelcomesyouMattDamon!